Head coach Ryan Day and offensive coordinator Kevin Wilson are going to tinker moving their headline receiver to the left, to the right, and in the slot so defenses have more difficulty swarming him.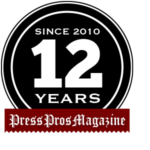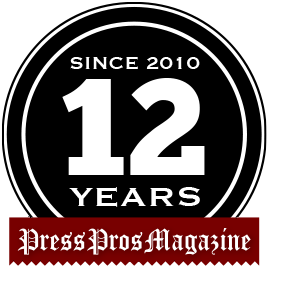 Columbus, OH – Make no mistake, in 2021 Ohio State had an offense that was as unpredictable as to which of those little white numbered ping-pong balls get sucked up inside the tube in the Mega Millions lottery game.
But before every snap, Chris Olave flanked to the left side, Garrett Wilson was to the right and Jaxon Smith-Ngiba was in the slot.
Now, Olave and Wilson are busy running around at combines and private workouts in order to impress NFL teams before the draft, and Smith-Njigba is the headliner.
He was by far the Buckeyes' most productive receiver but the least publicized. In 2022, opponents will give him the No. 1 treatment by bumping him at the line of scrimmage and showing him double coverage him all over the lot.
To counter that, he might be a Where's Waldo type figure before snaps.
"At the end of the day, (Ryan Day) and (Brian Hartline) will do everything we can to figure out a way, because that dude's got a way of getting open, too," offensive coordinator Kevin Wilson said about getting the football to Smith-Njigba. "So, it ain't like we're just going to say, 'Okay.' We'll try our darndest. He's pretty good."
Wilson caught 1,058 yards worth of passes and Olave was at 936 yards, but Smith-Njigba's numbers were far superior. He caught 95 passes for 1,606 yard and nine touchdowns.
In the Rose Bowl alone, Smith-Njigba caught 15 passes for 347 yards and three touchdowns.
This spring practice will see him moving from side-to-side and inside with the likes of Marvin Harrison Jr., Julian Fleming, Emeka Egbuka, Kamryn Babb and Jayden Ballard.
"I think I'll be mixing it up this year," Smith-Njigba said. "I think I'll be moving around a lot. Mostly inside, but outside for sure. I'm definitely excited. We've got a deep room. We can really put anybody anywhere."
If Smith-Njigba got way, way open mixing it up with big-body safeties and linebackers, being split might look like he's working in the parking lot of a strip mall.
"You're just on an island," he said. "It's man-versus-man most of the time. You're not always going to get man, but you get more of it and one-on-one matchups. I'm ready to showcase that I can do that at an elite level, too."
And let's put to rest the argument that Smith-Njigba might be swarmed without Olave and Wilson.
What he did in the Rose Bowl wasn't a first. When Wilson missed the game at Nebraska for an undisclosed injury, Smith-Njigba caught 15 passes for 240 yards and one touchdown.
It was Olave who had difficulty getting open that game in catching seven passes for 61 yards and one touchdown.
"I'm sure more eyes will be on me," Smith-Njigba said. "But when guys leave, new guys come in, and we have great guys. You've got to prepare for Marvin Harrison Jr., Julian Fleming, Emeka, and Kam Babb, all those guys. I feel we have the advantage every week."
Smith-Njigba should have plenty of help from his friends.
With Olave on the sideline cheering and Wilson nowhere to be seen because both opted out of the Rose Bowl, Harrison caught six passes for 71 yards and three scores, Egbuka caught three passes for 46 yards and Fleming five for 35 yards.
In the 2021 recruiting class, Egbuka was the No. 8 overall recruit and No. 1 receiver and Harrison the No. 9 receiver nationally. In 2018, Fleming was the No. 1 overall player, period.
They will follow Smith-Njigba's lead.
"He wants to be the guy that's going to lead the receiver room and things like that," Harrison said. "So, Jaxon, he's locked in, he's coming back and training with me, Emeka. We're throwing with C.J. (Stroud) and Kyle (McCord). We're all getting extra work in. So, I mean, he's leading for sure. He has put so much pressure on himself and he's motivated more than anybody here, probably. He's going to continue to do great things."
The No. 2 receiver could be Fleming. He's 6 feet 2, 207 pounds and is one of the fastest players on the roster.
Injuries and the presence of Olave and Garrett kept him out of the lineup. Fleming did start when Wilson missed the Nebraska game, but he caught only two passes for 22 yards.

To date, his best games were the Rose Bowl and the 2020 Big Ten championship game against Northwestern with four catches for 53 yards.
"It has been good. I feel better than I ever have,'' Fleming said. "I wouldn't say I have something to prove. I just want to continue to go out there and be the best teammate that I can be. It was definitely disappointing, the shoulder and all the little tweaks. I think those obstacles made me stronger as a person and stronger as a player.''
Fleming has paid more attention to his diet and hydration to have a chance to avoid those hamstring and shoulder injuries of last season.
"I've just gradually made progressions and progressions every year,'' he said. "I feel that my route running is at its best. Hopefully, the sky is the limit.''
Harrison has pressure because his father was elected to the Pro Football Hall of Fame in 2016 as a receiver.
The son doesn't look to be burdened by any of that.
"I wouldn't say it's pressure,'' Harrison Jr. said. "I always look to do the best that I can do.''
What he did in the Rose Bowl showed that he is ready to start.
"That gives you confidence, if anything, knowing you can go out there and perform at a high level,'' he said.
In that defense-was-optional 48-45 victory over Utah, Harrison caught an 8-yard touchdown pass with the Buckeyes down by two touchdowns to make it 35-28 in the third quarter.
Then he caught a 5-yard touchdown pass with 10 minutes, 12 seconds left in the game to make it 38-38.
"My goal on every team I've been on has been to be the hardest worker,'' Harrison said. "That's just something I was born with. I want to be great so bad in football.''
Until the Rose Bowl, Egbuka was known for his dangerous kickoff returns. He averaged 29.0 yards with a long of 67.
Yes, he's a big-time recruit. But, no, he doesn't expect anything to be handed to him.
"The game is a lot faster at this level,'' Egbuka said. "A lot of people say that, but it's true. You have to know your assignment, but also the whole play. Once you know the concept, you can play at full speed. I'm constantly learning and constantly growing. Everybody in the room is wide receiver No. 1, and that's something people don't get.''
And having that five-star label on his forehead coming out of Steilacoom High School in Washington state?
"I was highly recruited out of high school, but high school doesn't really mean anything to me,'' he said.