Record readership for a girls state tournament, and a record number of responses from Press Pros readers on why we wrote what we wrote dictate an interesting 'Reader Speaks' as our Monday lead.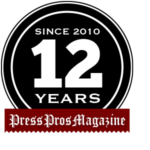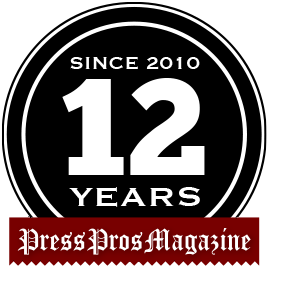 We open another week of tournament basketball coverage by acknowledging a record number of people from around the area and across the state who followed last week's girls OHSAA tourney coverage on these pages.
And our thanks to dozens of first-timers who took the time to write and comment on the stories, the pics, and the personnel who get the work done for Press Pros pages every week, every season, and every year.
Starting with this, received from Tom, in Columbus:
"Wow.  Really hoping that the Hartley girls could get it done, but they obviously got beat by a better Alter team.  Really enjoyed the Press Pros story and pics."
"I saw your website for the first time and loved it…the quality of writing and photography.  I'm familiar with Bruce Hooley and Steve Blackledge from Columbus, and wondered how they ended up on Press Pros."  … Kevin Manning
(Ed. Note:  Steve Blackledge came to Press Pros after retiring from the Dispatch in 2020, and Bruce Hooley left a position with Sports Illustrated.com to become our associate editor in central Ohio that same year.  Bruce also hosts a daily show on talk radio in Columbus with 98.9 FM, The Answer).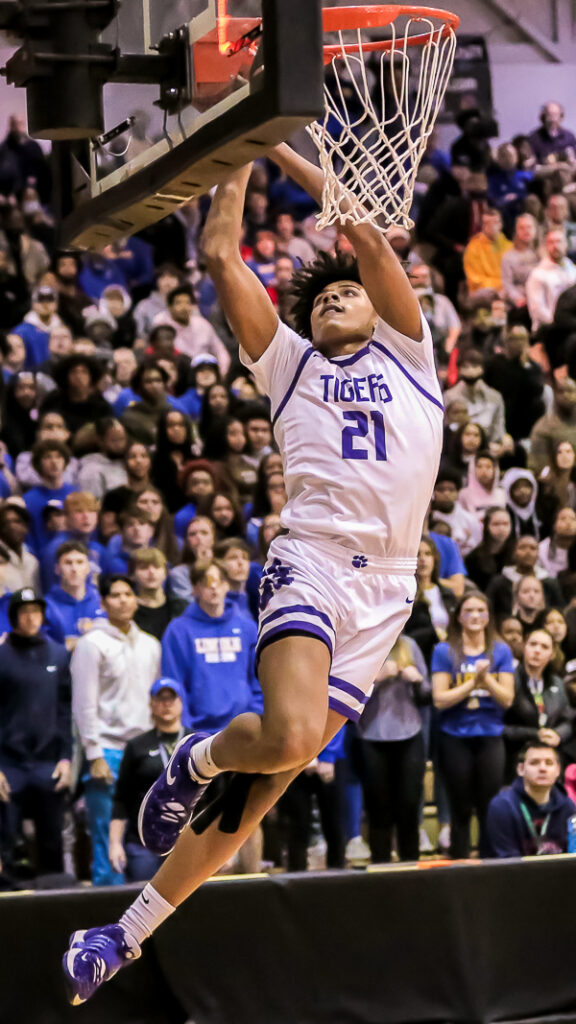 "You guys do such a great job with photos.  You get the best shots and you run them big.  How do you decide on which ones to use?"  … Jeff (Reynoldsburg, Oh)
(Ed. Note:  Typically, we have at least two photogs shooting every game and we try to find the five or six best shots that follow the narrative of the game story.  That pretty much tells it, except we're blessed to have people like Julie McMaken Wright, Lee Woolery, John Hulkenberg and Brian Bayless pushing the buttons.)
"Kudos to Press Pros for writing about the officiating in high school basketball, because you're right.  It's hard to understand why so much contact is allowed when there's three of them out there watching it." … Joe Conley
"In regards to your recent comments about officiating, one should not throw stones if they live in a glass house.  You make plenty of mistakes on Press Pros, so lighten up on the people who work the games and make little or nothing for doing it, I'm sure."  … Dan Kessell
(Ed. Note:  The difference is, misspelling a word on Press Pros doesn't impact the outcome of the game or fracture someone's jaw.  And the premise of journalism is to report what you see, and everyone sees the excess physical contact that's allowed in basketball that's unjustified.  One coach said over the weekend: "When the kids don't understand what's a foul and what's not, it's time for a change.")
"I watch a lot of basketball and officiating is more about egos than getting it right.  And I'm sick of hearing that they do it for the sake of the kids." … Ray Perdue
At least one reader took the time to question…why make the tournaments so inconvenient to see by moving them out of Columbus to southwest Ohio, and Dayton?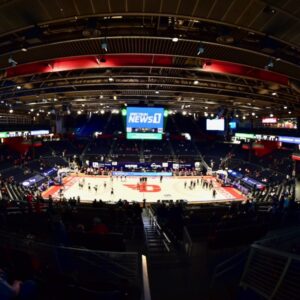 "The OSHA screwed up (not his choice of words) when they moved it (the tournament) to Dayton.  Makes it hard for people without the money to drive and stay in a hotel to see the games.  Gas is $4.19 a gallon.  The games have always been in Columbus and they need to be there again."  … Andre
(Ed. Note:  Andre, I don't know when you figured it out, but the tournaments were in Dayton last year, too.  The reason?  Ohio State doesn't want to host it, and the OHSAA can't afford to rent the Schott if they did.  So, if it's not in Columbus it has to be in one of the following:  Cleveland, Cincinnati, Toledo, Akron, or Dayton.  Take your pick.  Nationwide Arena (Columbus) is out of the question because of cost, and Capital University is too small.  And people without money aren't coming to the games, anyway.  Tickets aren't what they used to be.  From what we observed, most people like the UD Arena.)
"What's your pick for the best division, best matchup, in this week's boys tournament?"  … Hoopaholic
(Ed. Note:  Hoopaholic?  Is there a Betty Ford treatment for 'Hoopahoics'?  But thanks for asking the question because we think this will be the best boys tournament in years.  There really isn't a questionable division.  Division IV is strong and the matchup between Antwerp and Tri-Village is one we're anxious to see because we've seen Antwerp (they're really good) and there's so much local expectation for Tri-Village because of their size, their story, and they beat a great defending champ (Botkins) to get there.  Southeast Ohio fans will be anxious to see Waverly play Gilmour Academy (Div. II).  Waverly hasn't been to the state tournament in 52 years (1970).  And in Division I the talent is off the map – Pickerington vs. St. Ed and St. Ignatius vs. defending champion Centerville.  Andre, if you're reading, Centerville people are delighted the game is in Dayton.)