They scored 14 runs on 15 hits in the Bill Davis home opener.  But more than a win, the baseball Buckeyes got valuable playing time and a look at a piece of their immediate future with the 2022 pitching debut of co-captain Griffan Smith.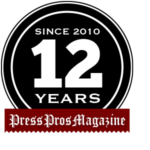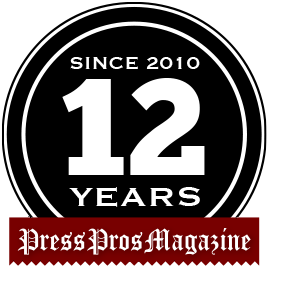 The Ohio State Buckeyes pounded out 15 hits, scored 14 runs, and got as many people on the field as possible in Monday's home-opener 14-2 win over Marshall, raising their record to 6-8 for the season…as well as a few offensive stats.
Marcus Ernst was 2 for 2 official at bats, and raised his team-leading batting average to .434.
Zach Dezenzo was 3 for 4, and launched his sixth home run of the season…a grand slam in the bottom of the second inning that provided all the offensive support starting pitcher Wyatt Loncar would need to record his first win of the year.
Catcher Archer Brookman was 2 for 4.
Rookie (freshman) Tyler Pettorini was 2 for 6, drove in a pair of runs, and raised his young batting average to .391.
Another freshman, Josh McAlister was 1 for 4 and scored twice.
Mitch Okuley collected a hit in two officials to raise his mark to .297.
And so on.
But afterwards coach Greg Beals characterized their sixth win as another, different, type of win.
"We just needed to play,"  said Beals.  "We lost the last two days at West Virginia due to the weather, and we needed to get on the field and play.  We had this opportunity to have Marshall come in, and we needed to get a game in before we go on the road this weekend to Wilmington."
Blame it on cold weather baseball, perhaps.  Or, blame it on the circumstance of being 5 and 8 prior to Monday's win, and more questions than logical answers as to why.  But Beals believes, and baseball logic pretty much bears him out, that you can't improve if you don't play.  Batting practice and bullpen sessions just don't cut it.
And starting pitcher Wyatt Loncar might have been the biggest beneficiary of all.  Toting an earned run average over 8.00 going into Monday, the Pacific Palisades, California product gave Beals and Buckeyes exactly what they wanted, and needed to see.  He threw five scoreless, allowing five hits, striking out five, but more important…he didn't walk anyone.  And yes, he dropped his 'earnie' to a more respectable 6.39 with his work.
"Wyatt needed to pitch,"  added Beals.  "He was supposed to be our Sunday starter against West Virginia but didn't get to pitch because the game was called due to weather.  We wanted him to get some work before we left for North Carolina this weekend."
Loncar was good because for the most part he threw strikes.  74 pitches, in fact, and left with more in the tank, striking out the final batter he faced in the top of the fifth.
And he left with an 8-run lead, thanks to the booming bat of Dezenzo in the second inning.  After a base hit by catcher Archer Brookman, Marshall starter Ryan Capuano walked the next two hitters to load the bases.  Dezenzo came to the plate leading the Bucks in home runs and RBIs, and waited out Capuano until he got a thigh-high fastball and drove it on a line over the left field fence….4-0 Bucks!
After threatening in the third, they struck again on Capuano in the fourth.  Ernst walked, Dezenzo doubled, Trey Lipsey was hit by a pitch, Drew Reckart walked to drive in Ernst, Okuley singled to drive in Dezenzo, Tyler Pettorini singled to drive in Lipsey, a wild pitch scored another run…and by the time a Marshall pitching change retired the third out OSU was comfortably out front, 8-0.
They added a pair in the bottom of the fifth to welcome lefthander Griffan Smith to the mound, taking over for Loncar, and making his pitching debut for 2022.
"It was important for Griffan to pitch,"  said Beals.  "And it was important for us to have him pitch because he's a captain and an important part of our staff and what we do from here on.  He wasn't clean out there, but he was solid."
Smith pitched an inning, allowed two hits, hit a batter, but by the third out Marshall hadn't scored.
And leading 10-0, Beals emptied the bench and his bullpen.  If the idea was to get people some opportunity to play, he got his money's worth.
Tyler Kean pitched a scoreless seventh.
Mitch Milheim pitched the eighth, allowing two runs on a hit and a pair of walks.
And Aaron Funk nailed things up with a scorelss ninth, allowing a hit while striking out two.
They won it on 14 runs, 15 hits, and committed one error…Loncar evening his record at 1-1.
Marshall (10-6-1) lost it with 2 runs on 9 hits, committed an error, and Capuano took the loss, his second in three decisions.  It also marked the second time that the Herd has lost to OSU in 2022, having dropped the season opener back on February 18, 15-4!
It was satisfying because you always want to win your home opener, and an interested group of 351 showed up to watch.
But more, it's only March 15, OSU has 42 games left on the schedule, and they're going to get a serious challenge on the road this weekend with a four-game series against UNC-Wilmington, who's won 9 times in 15 tries.  The Seahawks are hitting .271 as a team, and pitching collectively with a 4.61 earned run average.
The Buckeyes own a team ERA of 5.34 and are hitting at a .264 clip, a number that benefited from 15 hits on Monday.
"We had some really good at bats today,"  said Beals.  "And they threw a lot of stuff at us."
Marshall used four different pitchers to close after Capuano left after the third inning.
"I know we had some strikeouts (10), but that's going to happen when you see a lot of different pitching and you're swinging aggressively.  Strikeouts are part of baseball."
As is getting to, and above, the .500 mark, an opportunity they'll have in a four-game series with UNC-Wilmington, beginning on Wednesday, then an off-day on Thursday, and resuming Friday through Sunday.  After that…it starts in earnest with a Tuesday game against Wright State at Bill Davis on the 22nd, followed by the Big Ten opener at Purdue on March 25-27.
Have they seen as much as they need?  Probably not.  But suffice to say, if you want some significant playing time after March 25th it would be a good time to show the goods over the next five games.
Something like Wyatt Loncar, Zach Dezenzo, Marcus Ernst, Archer Brookman, Tyler Pettorini, Drew Reckart, and Lipsey, Okuley, and McAlister did on Monday…against Marshall!