It looked bleak for awhile, and maybe even a little longer, before Reynoldsburg found a spark and then ignited to roar back and defeat Mason for the Division I state championship.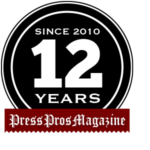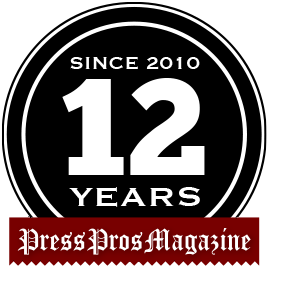 Dayton, OH – Funny thing about a brick wall…as daunting and impenetrable as it may appear.
Enough chips from the chisel and blows from the sledgehammer eventually bring it down.
It took awhile Saturday for Reynoldsburg to verify that truism.
In fact, the Raiders worked overtime to prove it, and did so not only eventually, but convincingly, with a 63-56 victory in overtime for the Division I girls state basketball championship.
Mason, the team that took down two-time defending champion Cincinnati Mount Notre Dame and its 98-game winning streak in the regionals, stood in Reynoldsburg's way most of the night at U.D. Arena.
And no team in Ohio is equipped to stand in an opponent's way quite like Mason, which features 6-6 Kyla Oldacre.
Bound for the University of Miami (Fla.), Oldacre's presence was as figuratively massive at it was literally looming.
Her contributions kept the Comets in control until enough chips and enough blows brought Reynoldsburg its first title in school history.
Meet Imarianah Russell, the sledehammer in the Raiders' tool shed.
Her 28 points and nine rebounds did most of the heavy lifting in a comeback from 11 points down late in the third quarter.
And the chisel? That would be fellow-senior Trinity Ramos, whose consecutive three-point field goals to start the fourth quarter closed a 43-36 deficit to one point.
"It wasn't looking good most of the game," Reynoldsburg coach Jack Purtell said. "Then Trinity hit a couple threes that kind of got us going. We got a couple stops when we needed to and we got lucky."
The Raiders trailed throughout the second and third quarter, but finally got even on Mya Perry's three-point field goal with 3:52 left in regulation.
Russell's driving layup gave them the lead, but Mason tied it with two free throws from freshman point guard Madison Parrish with 2:03 left.
Reynoldsburg held for the last shot of regulation, but fumbled a pass late and wound up not getting off an attempt.
Oldacre scored to start the extra period, but Russell then drove twice through the heart of the Mason defense to put her team in front by two and Perry followed the go-ahead basket with a backcourt steal and layup.
Now the Raiders were in control for the first time all night, and Russell wasn't about to let that wane.
She hit a 12-footer after an Oldacre free throw to extend the lead to 55-50 and Mason would get no closer than three the rest of the way with the Raiders putting it to bed at the line.
"This feels so great," said Russell, a West Virginia signee. "Not only did we win, I hit my 2,000 points today. So, I'm really excited."
Oldacre finished with 17 points and 13 rebounds, but her team forgot about her from the early fourth quarter until overtime.
She did not get a shot attempt, and rarely touched the ball on offense, over the last 7:30 of regulation while Reynoldsburg was rallying to force overtime.
"She's so good and so big," Purtell said. "We really had no answer. We did the best we could on her. We haven't seen anybody like her all year and we didn't have a lot of time to prepare, obviously, because we played (Friday)."
Mason coach Rob Matula credited Reynoldsburg for its refusal to go away, more than questioning why his team faltered.
"I don't know if I'll play the, 'If only,' " Matula said. "I'm too far along in my career to play, 'What if,' and, 'If only' What I'll do is reflect on how hard my kids worked and how coachable they are…that's what I'll dwell on more than the what ifs."
Parrish had 12 points and Amanda Barnes 11 for the Comets (27-3).
Barnes gained her third and fourth fouls in quick succession late in the third quarter, then re-entered with 6:27 left after Ramos' second three made it a one-point game.
Less than one minute later, Barnes fouled out in a scrum along the right sideline, removing the defensive glue that helped hold Perry in check to that point.
Perry finished with 16 and Makiya Miller had 11 for the Raiders (26-2).
"There's been a target on our back all year," said Purtell, who starts three Division I signees. "We tried to set our schedule up to really challenge these kids to put them in all kinds of spots. This was a great environment for girls basketball. Winning it is, honestly, a relief."
Bruce Hooley hosts the We Tackle Life podcast.