With Devin Royal carrying the offense and Sonny Styles anchoring a hard-nosed defense, Pickerington Central used a series of second-half spurts to dismantle Gahanna in the long-awaited regional title game.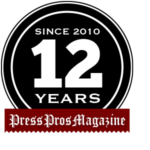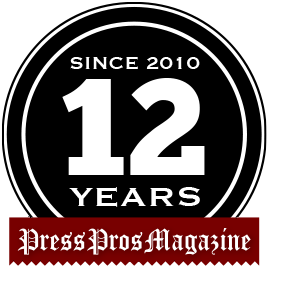 Columbus, OH – There may not be one defining reason why Pickerington Central was able to get Gahanna's number – twice – this season in punching its ticket to the Division I state tournament. It was more a culmination of many factors.
"The main thing we emphasized was, 'Let's just be who we are,' and while that may sound simple, basketball can be a simple game," Tigers coach Eric Krueger said. "If I had to name one thing it was that we really wanted to make it hard for them to score. Especially making Sean Jones work really hard."
Long, athletic and aggressive, Central whipped Gahanna, 59-42, in a long-anticipated Division I regional title game Saturday at Ohio Dominican University. Tickets for the showdown sold out in 10 minutes.
The Tigers also beat the Lions, 58-53, in a non-league game Jan. 8. Central was one of only three teams all season to reach 50 points against Gahanna, which came in allowing 40.4 points per game. Central yields just 44 per game.
"We were definitely locked in defensively," said Tigers 6-foot-5 junior forward Alex "Sonny" Styles, a prized Ohio State strong safety recruit. "We never let up. We tried to make it tough on every possession for them."
Devin Royal, a 6-9 junior forward who scored 13 of his game-high 22 points in the first half, put on a show for a throng of major college coaches such as Chris Holtmann of Ohio State, Bob Huggins of West Virginia, Shaka Smart of Marquette and Jeff Boals of Ohio University.
"We talked a lot about contesting all of Sean Jones' shots, and I think we did a good job of that," said Royal of the Mr. Basketball finalist and Marquette signee. "He's a great player capable of taking games over at times. We weren't going to let him do that."
After missing only three shots in the district final and regional semifinal, Jones found the going much rougher against Central, being held to 15 points. The Tigers often sent second defenders toward the perimeter to choke off his ability to drive the middle. Gahanna also missed a large share of seemingly open shots in the paint.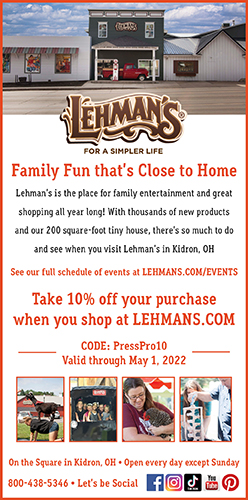 "They're a good defensive team because they're so long and athletic," Lions coach Tony Staib said. "Part of the trouble is we were in foul trouble early and it got us a little tentative. We just got behind the eight-ball with fouls and we didn't shoot the ball the greatest."
As most observers expected, it was a tense defensive standoff with high emotions creating an inordinate number of fouls and, especially, charging calls.
Central opened the third quarter on an 8-0 run spanning some 5:15. Royal hit a three-pointer, Styles dunked and Rasheem Biles – who had been sidelined a month with a broken pelvis – converted a three-point play off the bench.
"Rasheem practiced one day this week, but he assured me he was good to go, and his presence was a big factor tonight," Krueger said.
Gahanna answered with an 8-0 run of its own, with Jones hitting a three-point shot and converting a three-point play after a steal.
But starting in the final minute of the third quarter, Central delivered a 12-0 counterpunch that ultimately proved decisive.
Seven different players scored for the Tigers in the final nine minutes.
"With the group we have, anybody can come off the bench and give us something," Krueger said. "It says something about our connectedness and chemistry. I mean, this group really plays together and unselfishly. Anybody could see that tonight."
This will mark the fourth trip to the final four for Central (24-2), which will face Lakewood St. Edward at 5:15 p.m. Saturday at University of Dayton Arena. The Tigers won the state title in 2012 and lost in the 2017 and 2018 semifinals.
"Given all the success we've had in football, there were people who were down on the basketball program," said Styles, who plans to enroll early at OSU following his senior football season. "Most of us have played together since fifth grade, so this is something we've been pointing to all along."
It was a bitter pill to swallow for Gahanna (24-3), which lost the 2021 regional title game to Westerville Central, 45-44, on a last-second, half-court shot by Tasos Cook. In 2020, top-seeded Gahanna was upset by Walnut Ridge in a district final a few days before COVID-19 canceled the remainder of the postseason.
"The tough thing is saying goodbye to a group of eight seniors who won a lot of games here," Staib said. "After the heartbreaker in this game last year, they really wanted to make it to the next step."
Meanwhile, Central will try to join a select company with its ultra-successful athletics program that has produced state championships in football, track and field and boys and girls basketball.
While the players were only in elementary school, they surely remember some of the key members of the 2012 team. Caris LeVert and Jae'Sean Tate are legitimate NBA stars and Taco Charlton plays in the NFL.