Super Teams aren't exclusive to the NBA, it seems, after Purcell Marian's Dee Alexander and the elite talent surrounding her blocked Worthington Christian's path to a Division III state championship.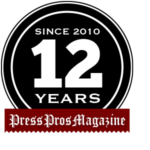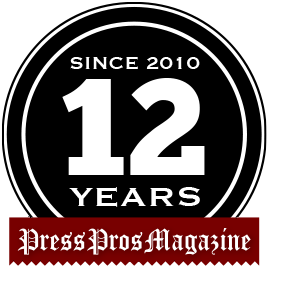 Dayton, OH – When the distinguished alumni from your school includes a Heisman Trophy winner and Super Bowl champion in Roger Staubach, it's not like winning a state championship is the alma mater's first foray into outstanding athletic achievement.
Officially, though, the Division III title Cincinnati Purcell Marian claimed on Saturday via a 62-38 victory over Worthington Christian was the Cavaliers' first in school history.
Rest assured, it won't be the last.
Led by fabulous freshman Dee Alexander, a 6-2 wondrously-skilled prodigy, Purcell Marian put the rest of small-school Ohio girls basketball on notice that the only thing up for grabs the next three seasons is the silver trophy that goes to the state's runner-up.
The lone impediment in the Cavaliers' way is the AAU-ization of prep hoops, where those who don't play together in school can magically materialize as a team at their parochial school of choice or or even a public school with open enrollment.
Only time will tell if that phenomenon interrupts the budding Purcell Marian dynasty. Injuries, perhaps Alexander's early entry into the WNBA or, of course, COVID are the only other apparent threats to this first title becoming a second, third and fourth before she graduates.
Her 25 points and 16 rebounds didn't singlehandedly defeat Worthington Christian (27-3), but her 10 consecutive points over the third quarter's final 2:19 certainly detonated any thoughts of a Warriors' comeback.
"That girl is a stud," WC coach Jason Dawson said. "She's really good."
Down 31-21 at half, the Warriors used Megan Weakley's jumper and three-pointer, plus a shot in close from Blessing King, to get within 33-23 by the middle of the third quarter.
But then Alexander scored twice on drives from the top of the key, crossing over her defender with a wicked change-of-direction dribble. She then scored on the offensive glass twice, and ended the half with another hoop in close that beat the buzzer.
"I just knew I had to step up," Alexander said. "We had to stop the run they had. We had to play the game that we played. I had to do what I usually do. I can't let the crowd or the fans or nobody get to me.
The Cavaliers were firmly in control thereafter, while Worthington Christian launched repeated three-pointers in a desperate attempt to rally from the resultant 43-30 deficit.
All that wrought was a wider final margin, one that grew off Purcell Marian's ever-increasing field goal shooting as the game progressed.
It hit 57% of its attempts in the first period, 63% in both the second and third and shot 75% in the fourth.
That's some remarkable composure for a team that starts three freshmen, a sophomore and one junior, with another freshman as its top substitute.
That youth gave Purcell Marian a much different look than a season ago, when it lost in the state semifinals with an all-senior lineup that defeated Worthington Christian by three points in the regional finals.
The Cavaliers nevertheless set a state championship as their goal this season, according to head coach Jamar Mosely.
"I wouldn't say I'm surprised," Moseley said. "I've known most of the girls for awhile now. Just being around them, throughout the summer. They're just a bunch of winners. Everything they do, they just always won."
The Cavaliers (26-1) suffered their only loss, 57-54, to Cincinnati Summit Country Day in the fifth game of the season. They finished with 22 consecutive victories and won their tournament games by 60, 49, 36, 21, 17, 16 and 24 points.
"I knew Cy'Aira and Ky'Aira Miller before I went to Purcell," Alexander said of the freshman twins who start with her. "I knew Jaeda (Mosley) before I went to Purcell. But it wasn't necessarily the group of girls that was  already there, it was just me thinking that's the better situation for me and coaching-wise, I just liked it all. It was just me, my own opportunity."
Alexander's decision has so far paid off in full-ride offers from Ohio State, Kentucky, West Virginia, Louisville and others.
It's hard to envision her not winning multiple Ms. Basketball titles in Ohio and unfathomable there wouldn't be a Division I program that won't covet her as a player.
"(Alexander)'s length is ridiculous," Dawson said. "She had a lot of deflections. But even as we got sped up, we still got shots off. Their shot total was 38 and our shot total was 57, so I'm not going to sit here and say they did the greatest job of guarding us. They beat us in transition and got the easier points than us."
That would explain Purcell Marian's otherworldly 63% shooting and how it managed to win comfortably despite committing three more turnovers than Worthington Christian.
Meghan Mayotte led the Warriors with 16 points and Megan Wealey had 11.
Both junior guards return for Worthington Christian next season.
 "This loss right here doesn't define who we are at all," Dawson said. "The journey from June to March, these 10 months we've been doing it. We've had fun. We've made memories. Those are the best part of the season."
Bruce Hooley hosts the We Tackle Life podcast on iTunes, GooglePlay and other platforms.