Some sage motivation at the right time resonated with Tri-Village's players over the summer and echoed loudly as an explanation for their ability to extend their own state title dreams, while ending Botkins' attempt for a second straight championship.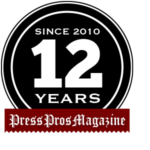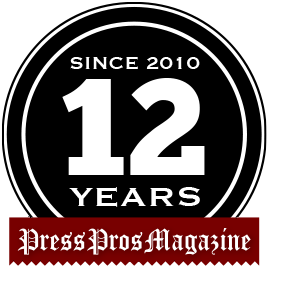 Kettering, OH – The best coaches don't simply shout instructions and draw diagrams. They elicit complete buy-in by giving what they ask in return.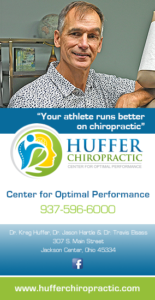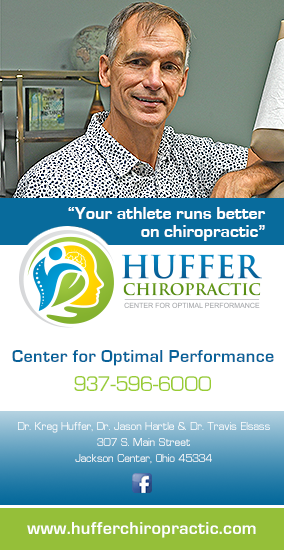 So as Josh Scantland recounted the message that drove Tri-Village to its 45-36 regional championship victory over Botkins, the post-game appearance of Patriots' head coach Josh Sagester became particularly noteworthy.
Necktie askew, dress shirt soaked with perspiration, clearly drained by his team's advance to the state semifinals, Sagester personified what he told his team minutes after its only loss last season.
"He told us he didn't think we had enough time in the gym to earn winning that game," Scantland recalled of a regional loss to Cedarville. "So this year, that was the big thing – earn it. He talked a lot about sweat equity and this year we put it in. I think we deserve this win."
There were myriad crucial moments and an array of essential contributions to Tri-Village's conquest of the defending Division IV state champions, but none of them brought the smile to Sagester's face as his senior center's detailed recall of his searing assessment.
"I'm proud he remembers that conversation, said Sagester, whose team rose to 23-3. "Of course, it hurt that we lost to Cedarville. But…in order to win these games, you have to have what I call, sweat equity, you have to put in a lot of time to earn these opportunities and these special moments."
The Patriots will look back on their advance to a 2 p.m. Saturday semifinal at UD Arena against Antwerp (26-1) and cherish Layne Sarver's game-high 20 points and Wilson Suggs' timely three-point field goal that blunted a Botkins' comeback.
But the blue-collar nature of Tri-Village's defensive effort is what made the difference and most pleased those with a hand in its execution.
Botkins (25-3) shot 28% from the field and only half that from three-point range, suffering through a first quarter in which it didn't make a field goal and managed only three free throws.
The Trojans shot 0-for-10 over the first eight minutes, including 0-for-7 on triples, and faced an 11-3 deficit they toiled tirelessly, but ultimately unsuccessfully, to ever erase.
"I would have thought you were crazy," Sarver said of a pre-game suggestion that Botkins wouldn't make even one attempt in the first quarter. "They shoot some crazy shots and a lot of them go in a lot of times. We stuck to the scouting report really well and defended well."
Sarver hit the first and last baskets of the quarter for the Patriots, with Justin Finkbine scoring once in close, Dalton Delong making a three and Suggs hitting a 17-footer.
That's always the question with Tri-Village – can Sarver get enough help from his supporting cast – so it helped settle the Patriots that its three role-playing starters all contributed early.
Conversely, nothing went right for Botkins, but its misses weren't wide-open, in-rhythm looks, either.
"We knew the team that would win would be the one that made the most shots." Botkins coach Phil Groves said. "Hats off to them, they shot the ball well. Offensively, tonight was not our night. Part of that has to give credit to their defense. They did a great job defensively."
Still, Tri-Village led only 16-10 at halftime, and Carter Pleiman led a Botkins' burst that fed off his jumper, three-point play and a put-back from his brother, Jacob, that closed the deficit to 18-17.
Sarver beat back that charge with consecutive baskets and Botkins went cold again, getting only one field goal the last four minutes of the third quarter.
Defending state champions don't give up easily, though, so the Trojans mounted another charge early in the fourth that reduced a 29-19 deficit to 29-26 with four minutes left.
That's when Suggs struck from the right corner, a much-needed triple from an unlikely source.
"I don't know if we lost somebody defensively or what the situation was, but when he hit that basket to put them up six, that was a huge basket," Groves said. "That was kind of a dagger."
Suggs took advantage of the Trojans' understandable attention on Sarver to get free.
"I was in the corner with Layne and he started to drive," Suggs said. "My guy switched off on Layne and I was open. I've been waiting for that shot all season. It felt amazing. I felt like that put a hurtin' on 'em."
It did, because Sarver followed it with a transition layup, then he and Finkbine each hit two free throws to create a 38-26 margin 90 seconds shy of the finish.
"Layne is special," Sagester said. "Layne is big and long and athletic and can get his shots off. Sometimes, that's half the battle when you're playing good teams because he can elevate and go over the top.
"But to win some of these games you also have to have unsung heroes. Wilson's shot for us was enormous to kind of give us some more breathing room."
Sarver, the guy who's accustomed to shouldering all the burden of making the consequential shots for Tri-Village, happily ceded that role to Suggs for a night.
"That was really big," Sarver said. "They started making a little run there. That kind of silenced them and got our crowd back into it and our bench. It brought the energy back to us."
Botkins drew its energy from Jacob Pleiman's 15 points, Meyer's 11 and Carter Pleiman's seven points and 12 rebounds, yet fell short of a return trip to UD.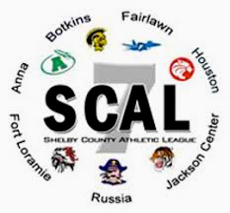 "We struggled tonight," Groves said. "It just wasn't our night…But when kids are open and they're good shooters, you have to have confidence in their ability to knock down open shots. When you're open, I'm fine with them shooting those open shots. They just didn't fall tonight."
Spent and sweat-soaked, Sagester reveled not only that his team advanced, but how it moved on.
"I'm happy; I'm excited; I'm elated right now," he said. "Our kids played really, really hard and really gutty. We weren't perfect in every facet, but I thought we were tough in every facet. To win these games, you have to be tough, because everything is not going to go right on both ends of the court."
Bruce Hooley is the host of the We Tackle Life podcast on iTunes and GooglePlay.