The Buckeyes won the first game 10-4 on the strength of a 4-for-5, five RBI game from first baseman Hank Thomas; In the second, they led 6-4 in the ninth before losing 7-6 on a walk-off single.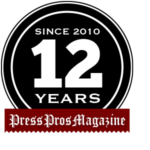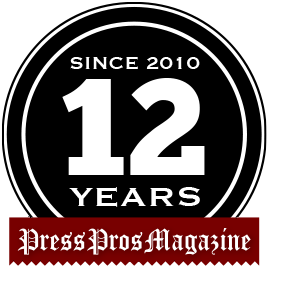 Columbus, OH – The scoreboard read that Ohio State played more than six hours of baseball and got nothing more than a lousy split of a doubleheader.
What made it sting was West Virginia scoring three runs in the bottom of the ninth to sneak away with a 7-6 victory in the second game Friday afternoon at Monogalia County Ballpark.
Two games were played because a late winter storm is forecast for Saturday in Morgantown. Game 3 is scheduled for 1 p.m. Sunday.
The Buckeyes (5-8) won the first game 10-4 on the strength of first baseman Hank Thomas going 4-for-5 with five runs batted in and third baseman Marcus Ernst and catcher Archer Brookman each having three hits.
The team has a modest streak of two wins in three games after that horrid seven-game losing streak.
"We started the season with three wins in a row, and then we got into that losing streak that was hard to come out of,'' Brookman said. "It was like death by 1,000 paper cuts. We were beating ourselves. We are starting to get battle-tested. I think we are turning over a new leaf. Our guys are that much more focused. Now, we just have to figure out our roles.''
It could have been a sweep of the Mountaineers (9-5) in front of 2,880 spectators on a 60-degree day.
With closer TJ Brock working his third inning, West Virginia scored in the ninth on a two-run single by Nathan Blasick and a single by Austin Davis.
Davis came through with two out on a 3-and-2 count.
"We brought TJ in early and wanted to control the game with him,'' Ohio State coach Greg Beals said. "He's one of our best. The problem was we couldn't control the running game late, and that affected us.''
Until then, the Buckeyes were in control. They scored a run in the ninth on a wild pitch, two in the eighth on a double by catcher Brent Todys and three in the seventh on a two-run double with two out and two strikes by second baseman Tyler Pettorini and a wild pitch.
Pettorini scored on both wild pitches.
"Offensively, I thought we had a good day,'' Beals said. "Our approach (at bat) was solid. Offensively, we're progressing, for sure. First of all, we've got really competitive players. Their competitive nature is strong. We need to keep this growing.''
Ohio State didn't make an error in the first game and had two errors in the second on pickoff throws.
The first game was pretty much a boat race. The Buckeyes had 14 hits and scored three runs in the second and fifth, two in the seventh and one each in the third and ninth.
They also got a nice start from sophomore left-hander Isaiah Coupet. Until Nate Haberthier went 5 2/3 innings in the second game, Coupet had been the only starter to last more than five innings this season.
Coupet gave up six hits, four runs and a walk and struck out six in 5 1/3 innings. He threw 87 pitches.
But the big story was Thomas, Ernst and Brookman combining for 10 hits.
Thomas is a sophomore transfer from Georgia Tech. He graduated from Cincinnati St. Xavier High School. As a senior, he was rated the No. 3 prospect in the state.
Ernst, a senior from Dublin Coffman, has been the everyday third baseman with Nick Erwin of Grove City still working back from an ouchy shoulder.
Beals expected Brookman to hit in college when he was recruiting him out of Pointe-Claire, Quebec.
Last season, he batted .211 with four home runs and nine runs batted in. This season, the average is .290 with one homer and three runs batted in.
"It's about stacking quality at bats for me,'' Brookman said. "But catching always comes first. I'm definitely seeing the ball well. I made a few adjustments at the plate, and I'm able to get on top of the ball.''
Beals thought going into the season that Brookman and Brent Todys would form a nice one-two punch at catcher.
"Brookman is a great competitor,'' Beals said. "He's just a good baseball player. He handles our pitching staff well. We wanted him because we thought a lot of his bat. We knew he would hit at this level.''
The team man in Brookman wanted to talk about his teammates. This lineup, he said, has had a good approach, especially with two strikes.
"You have to battle every pitch with two strikes,'' Brookman said.
Coupet is showing signs of being able to become a reliable No. 1 starting pitcher.
His out pitch is a wicked curveball. The fastball reaches the high 80s.
"He was good today,'' Brookman said. "Isaiah commanded the ball. He got ahead with his curveball. When there were two strikes, he trusted me to have him throw the ball on the ground (for waste pitches).
"There definitely is a lot more that he can bring to the table. He's going to get better and better. Isaiah pitches with zero fear.''
Ethan Hammerberg, a 6-foot-5 junior left-hander from Upper Arlington, got the save by working 3 1/3 innings of one-hit, no walk, six-strikeout ball.
Beals is counting on him to eat up multiple innings in the middle and back end of games.
The ideal is to have a one-two-three combination of Hammerberg, Will Pfennig and Brock in the bullpen.
"I came in with two out in the sixth and I just wanted to get the team off the field,'' Hammerberg said. "I was concerned with getting the ball up and down and in and out with a fastball and curve.''
Brookman has been impressed with Hammerberg. His statistics are glowing: 13 innings pitched, nine hits, three earned runs, three walks and 19 strikeouts.
"We definitely rely on 'Hammer' at the back end to close games,'' he said. "His stuff is electric.''
Hammerberg wants the responsibility to come in and shut down bats in the late innings.
"It's a great feeling,'' he said. "I've been working for this for a very long time. It's great that my teammates and coaches trust you. When I get out there, it's mostly all baseball. That's my demeanor. I just want to get us out of innings. If I'm in middle relief, ride me for two or three innings.''
Beals pointed out that Hammerberg lost his freshman season to COVID-19 precautions and didn't have the benefit of mid-week games as a sophomore with there being only Big Ten games.