They shot 20% and scored the fewest points of any game played this season.  Little wonder (perhaps), that the New Knoxville Rangers fell in the Division IV final to Waterford.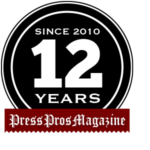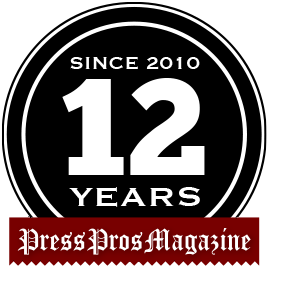 Dayton, OH – No one saw this coming.
Not that the Waterford Wildcats aren't a good program (25-3), and aren't accustomed to winning.  They won the Division IV title in 2016, and have been state runners-up twice.  In total, they've been here six times.  So it wasn't like splitting the atom.
But no one envisioned New Knoxville falling in Saturday's D-IV title game, 35-26, and in the manner it happened.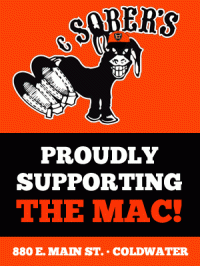 No one dreamed that New Knoxville wouldn't score in the first quarter, and not until 3:32 of the second quarter.
No one would have believed that they would shoot 20% for the game (9 of 43).
No one would have believed that Waterford would turn the ball over more times than New Knoxville, and yet win.
No one could have imagined that in a game that was as rough, physically, as anyone could remember…that New Knoxville would go to the foul line just four times.  In total, both teams would shoot just 12 free throws.
Who would have believed that point-blank shot after point-blank shot would roll around the rim and fall off?
Who could have seen it coming that wide-open layups would be lost because the pass hit the shooter in the hands and was fumbled out of bounds?
The list goes on…and yet in a nutshell that's exactly what happened to the Rangers, seeking their second state title of the 2021-'22 school year, against a smaller, but quicker team from Waterford, playing out of the Tri-Valley Conference.
But Waterford coach Jerry Close believed, lauding his team's spectacular defensive effort…the one that kept New Knoxville from scoring for almost twelve minutes.
"Heart,"  he said, when asked how a team smaller than New Knoxville, and seasoned against competition thought to be below the level of the MAC and Shelby County League, had done it.
"These girls have unbelievable heart.  They weren't going to be denied.  We have one with a torn meniscus for the last five weeks and played through it. The rest of them are just warriors.  We're accustomed to playing against bigger, more physical teams, and we just take it and play with it every day.  I KNEW that these guys would find a way to win this game."
Waterford did play brilliantly on defense – quicker, more aggressive, and indefatigable – like the Energizer Bunny in green shorts and sneakers.  They were in New Knoxville's grill from the opening tap, stayed there, and when one wasn't enough they continually doubled the ball-handler, making it very tough for the Rangers to set up shop and score from the paint.
"Give them credit,"  said New Knoxville coach Tim Hegemier.  "We got off to a slow start and their defense had a lot to do with that.  They pressured us, we didn't recognize it very well, and maybe that was my fault.  We missed some easy shots inside again, and you can't miss those against a team like this in a setting like this.
"But I told the girls after the game…there's nothing to hang your heads about.  They're one of the most successful girls programs in our area for what they've done in two sports.  They won it in volleyball, they just about got it in basketball.  It would have been a nice way to go out, but it is what it is.  And…I love them to death."
Shots simply didn't fall for New Knoxville, which meant they had to keep themselves viable by playing their own brand of good defense to have a chance.  They did that, holding Waterford to just 30.6% shooting for the game.
Trailing 17-9 at the break, they held Waterford to just 4 points in the third quarter, outscoring the Wildcats 9-4.
But still, too much of the inexplicable – missed shots from close range, turnovers, and that mysterious phenomenon previously written about…tournament officiating.  Bodies flew, head-on collisions in a couple of cases, but nothing that moved any of the three officials, Kevin Milligan, Scott Green, and Mat Hissom to blow the whistle.
It didn't cost New Knoxville the game, but it did help to create an even greater sense of instability within the game.
"The game is too rough,"  Jerry Close would say later.  "But it's rough for everyone and we're accustomed to it.  It's not good, and I really don't know where to start to make it better."
Asked for a second time in two days about the officiating at the tournament, Tim Hegemier would only say:  "There were two times underneath when we went up for a shot, got hit, and nothing was called.  That's all I'm going to say."
Still down by seven points in the second half, Avery Henschen…who had struggled to hit shots earlier in the game…gave her team a huge lift by canning consecutive jump shots from the top of the key.  Suddenly, and just as inexplicably as the game itself, New Knoxville would trail by just one point, 29-28.
And given that Haley Fledderjohann had hit a trio of three-pointers earlier – that Becca Leffel had come off the bench in the first half to hit a huge shot from the deep corner – there had to be belief that there was magic left when you're only a point down with a quarter left to play.
"Of course,"  said Avery Henschen in the post-game press conference.  "But we missed a few open shots and they made some and we were right back down."
That's exactly how it was.  New Knoxville came out in the fourth and had their best offensive run of the game, scoring 14 points on a pair of three-pointers by Lilly Franchino and Mackenzie Suprano…a couple of breakouts off the press and on a turnover, suddenly New Knoxville was fighting Waterford, and the clock.
Carsyn Henschen would hit a late three-pointer from in front of her own bench to make the score more respectable, but no less painful.
"We only shot 20%,"  Hegemier reasoned in the press conference.  "You're not going to win too many games like that.
"They were quicker, more physical, and they were getting the loose balls.  They were getting rebounds…we just couldn't get anything going."
Asked if he'd every been a part of game more inexplicable – hard to explain, given the expectations – Hegemier was succinct.
"No."
Jerry Close was asked if he'd ever been part of a game where neither team scored in the first quarter.  He smiled, thought about it, and answered, "I don't think so."
That's just how it was.  In Hegemier's words…it was 'what' it was.
Haley Fledderjohann would finish her career with a team-high 11 points.  Carsyn Henschen had 6, Avery Henschen had 4, Becca Leffel had 3, and Ellie Gabel would conclude things with 2.
No one scored in double figures for Waterford…it's just that everyone, it seemed, did something to help them win.
"This was tougher, after you win the first one,"  added Jerry Close.  "It seems like there's more pressure on the kids to win again."
That pressure may have done in New Knoxville, who finished 27-3, seeking to win that second title in a span of five months.
There was pain, but there were smiles from a group of girls who genuinely enjoy being together, competing together, and persevering through a lot together.
"It would have been a good way to go out,"  like the man said.
It is, however…what it is!