Right place, right time, right people making the right plays.  It all worked out in the Flyers heart-stopping A-10 tourney win over UMass.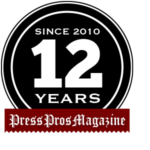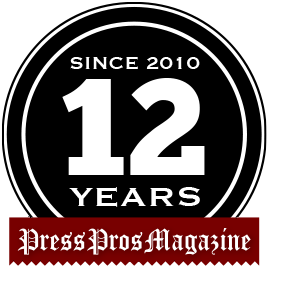 WASHINGTON, D.C. — How did the University of Dayton survive stage fright in its first game of the Atlantic 10 tournament Friday night in Capital One Arena?
Elementary, my dear Watson. But it wasn't English detective Sherlock Holmes. It was 6-foot-10 freshman DaRon (Sureshot) Holmes II.
Holmes owned the property around the rim and exploded for a career-best 28 points to lead the Flyers to a heart-palpitating 75-72 victory over a plucky University of Massachusetts.
The Flyers ran into an emotional fireball because UMass, the tournament's No. 10 seed, was playing out of its mind for departing coach Matt McCall, fired by the school before the tournament began.
And the Flyers had to overcome a 26-point effort by Noah Fernandes, who took shots, and made them, from more angles than a heptagon.
While Fernandes scored from everywhere but the men's room, Holmes stood his ground near the basket and made 12 of 15 shots, The Bully Under the Basket.
And he put the man guarding him, Trent Buttrick, into immediate foul trouble, forcing him to sit most of the first half with three fouls. He picked up his fourth just seconds into the second half, sat some more, and fouled out with 1:25 left in the game.
Buttrick, a 6-foot-8 graduate student, is the Minutemen's top rebounder, averaged 11 points a game, and was the only big body UMass had to combat Holmes.
Despite Holmes heaving in a bucket on the sidelines with a mild illness and despite Malachi Smith finishing the game with cramps, the Flyers survived to move on to Saturday's semifinals.
The score was tied, 63-63, with 4:40 left in the game. Holmes scored his 26th point with 3:20 left and the Flyers didn't score another basket until Holmes scored again with 56 seconds left to push UD ahead, 68-67.
From there, it was free throws that saved the day. Smith hit two at 26 seconds, Brea made one at 13 seconds, but missed the second. He grabbed his own rebound and Toumani Camara hit two free throws to give UD a 74-70 lead.
UMass scored with four seconds left and Smith made one of two free throws to wrap it up, 75-72, lifting the No. 2 seeded Flyers to a 23-9 record.
Smith finished with 15 points, five rebounds and six assists. Holmes collected five rebounds.
Of Holmes playing with an illness and Smith finishing the game with cramps, UD coach Anthony Grant told Larry Hansgen on the post-game show, "That's a level of toughness, a level of grit. Those guys were not going to be denied. I'm proud of 'em and that's just growth."
It was Holmes who said earlier in the week, when asked if the Flyers belonged in the NCAA tournament, "We deserve to be there and we're going to prove it."
He certainly showed that he deserves it and he just might drag his teammate along for the ride.
Toumani Camara chipped in 12 points and R.J. Blakney tossed in 10.
There was a huge turning point late in the first half. There was an episode of 'Chicago Fire' on the USA network immediately prior to the game.
And it was 'UMass Fire' in the first half as the Minuteman constructed a 10-point lead. It reached ten when Javohn Garcia ripped home a three to make it 36-26 with 2:24 left in the half.
But Garcia, standing in front of the UD bench, turned to face the Flyer bench after his shot went in and put on a taunting act. An official was standing right there and quickly hit Garcia with the 'T' sign, a technical foul.
Smith made one of the two technicals and it launched an 8-0 UD run the rest of the half, with Smith scoring six, to slip the Flyers within two, 36-34 at the half.
The Flyers never led in the first half and their first lead came when Kobe Elvis hit a driving layup to provide UD with a 41-40 lead with 17 minutes left.
From there, UMass had three five-point leads and the Flyers had one four-point lead until the Holmes basket tied it at 68-68.
Koby Brea, UD's best three-point sniper, suffered an off night beyond the arc. UMass never left his side and he misses both three-point tries. He had only two baskets, but both were huge.
With the score 57-57, he scored near the basket. And with the scored tied, 61-61, he drove for a basket. Then came his free throw and his miss on which he snagged his own rebound when UMass fouled Camara and he hit two. That unorthodox three-point possession pushed the Flyer to the 74-70 lead.
Grant and UMass's McCall have a pleasant history. When Grant coached Virginia Commonwealth he hired McCall as an assistant. And McCall did his best to spoil that friendship Friday night.
"The character showed by Coach McCall in the face of adversity, the way he rallied his team down the stretch, is as good as I've seen," said
Grant.

Of the game, the first game played on a huge stage with everything at stake by his freshman-heavy roster, Grant said, "We found a way. Down the stretch we made some stops, got a steal and a turnover that we were able to create. . .free throws by Mally (Smith). We made the plays, executed down the stretch to get the win."
It was not a super-accurate shooting night for the Flyers if you subtract Holmes's 12 for 15. The rest of the Flyers were 14 for 35 and they were 4 for 16 from three.
"This was one of those deals where you come to an NBA arena, in an environment like this, the excitement and the nerves that come with March and the tournaments," said Grant. "We didn't shoot the ball particularly well, some we rushed, some we had good looks that didn't go in. But what's given us a chance all year is our defense."
While the Flyers, other than Holmes, couldn't find the hole, neither could UMass. . .27 for 60 and 5 for 20 from three. Fernandes was 10 for 20 and 1 for 5 from three.
With 8 of 10 from the free throw line. Camara contributed 12 points and seven rebounds.