Ohio State-bound Mya Perry and West Virginia-bound Imarianah Russell each scored 20 points as Reynoldsburg coasted to its first state tournament win. Next up: A showdown against Mason with the state title on the line.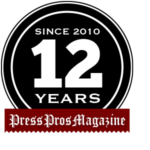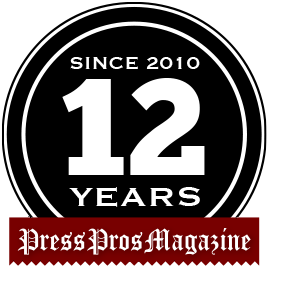 Dayton, OH – One-hundred and forty days of hard work and preparation have come down to this for the Reynoldsburg girls basketball team.
"When we put together a schedule and started workouts on Oct. 22, we dreamt of this," 20th-year Raiders coach Jack Purtell said.
After losing three previous times (2010, 2012, 2016) in the state semifinals to eventual champions, Reynoldsburg made history Friday night by trouncing Whitehouse Anthony Wayne 67-48 at University of Dayton Arena. The culmination of a once-in-a-lifetime season will come at 8:30 p.m. Saturday when the fourth-ranked Raiders (25-2) face No. 6 Mason (27-2) for all the marbles.
"This was a big stage for us," senior forward Imarianah Russell said, "but tomorrow is going to be an even bigger stage. I'll be honest, there were a lot of butterflies coming out tonight. 'Just breathe,' I kept telling myself, but even tonight was all or nothing for us."
Reynoldsburg didn't exactly bring its 'A' game against an inexperienced Anthony Wayne team making its first state tournament, but made enough athletic plays and explosive spurts to plow through the jitters.
"I think we hustled a lot and played extremely hard, but we struggled a little offensively," Purtell said. "I'm really glad these two (pointing to Russell and Mya Perry) stepped up when we needed them to."
Russell, a West Virginia signee, and Perry, an Ohio State signee, each scored 20 points to pace the Raiders. Samara Savoy scored eight of her 14 points in the first quarter when Reynoldsburg got out to a big lead that it never relinquished.
Under a siege of pressure, Anthony Wayne (22-6) was unable to get off its first shot until the 6:10 mark of the first quarter. By the time the Raiders led 11-1, the Generals already had committed six turnovers.
"We knew they would come out strong like that; we've scouted them," Anthony Wayne coach Jami Carter said. "Containing their pressure and slowing down their offensive capability were our biggest goals and challenges. They got us on the back end a few times. They play in spurts, and those add up over time. No matter what, we knew we were going to stay the course."
Even though 5-foot-11 freshman center Brooke Bender was called for a debatable third personal foul at the five-minute mark of the second quarter and sat the rest of the half, Wayne plugged away and cut the deficit to 21-17.
Perry sustained a left knee injury during the waning moments of the half and needed assistance hobbling back to the locker room. She returned wearing a protective sleeve and promptly scored 12 points in a third quarter surge for the Raiders.
"I hyper-extended it a little bit going for a ball in the corner," Perry said. "It didn't bother me much, though."
As expected, Reynoldsburg coasted through the second half with little resistance, setting up its title matchup with Mason, which beat Massillon Jackson 54-35 in the earlier semifinal.
Reynoldsburg forced Anthony Wayne into 20 turnovers, which yielded 22 points. The Raiders also scored 38 points in the paint and held the Generals to 0-of-8 shooting from three-point range.
Elise Bender had 20 points and twin sister Brooke 12 for Anthony Wayne, which just captured its first conference title in a storybook season.
Featuring Miami, Fla. bound 6-foot-6 McDonalds All-American Kyla Oldacre, Mason knocked off AP poll champion and eight-time champion Cincinnati Mount Notre Dame in a regional final.
"I know we'll have our hands full," Purtell said. "We haven't faced a girl quite like Oldacre before. We'll have to get out after their guards and try some doubling. She's just too big to man up. We'll have to try to keep a couple people around her. Without giving up too much, I'll just say we practiced a little other day on how to approach her."
Purtell and his players are confident that the brutal and diverse schedule the Raiders endured on this journey will pay dividends on Saturday.
Reynoldsburg played opponents from six states in four marquee events. It beat the likes of central Ohio powers Dublin Coffman, Pickerington Central (twice), Westerville South, Newark (twice), Delaware, Gahanna and Africentric. Other big wins came against Tennessee regional finalist Brentwood, Colorado sweet 16 finisher Aurora Regis Jesuit and Georgia regional champion North Forsythe. The Raiders' defeats were to 28-2 Indiana regional champion Franklin Community and 33-3 Alabama state runner-up Vestavia Hills.
"We got the opportunity to play different teams that play different styles," said Russell, an Ohio Ms. Basketball finalist. "We're definitely prepared for this stage."
Perry said the road trips also brought the team closer.
"None of those teams knew who Reynoldsburg, Ohio was," she said. "Being in that environment makes you put it all out there to represent. We've been on a mission to get a state banner for our school. It's so exciting that the time is finally here."