Remember when Ohio State beat No. 1 Duke? Well, go watch the game tape again, if you can find it, because the Buckeyes don't resemble that team at all and their latest loss raises little hope you'll see that kind of basketball from them again this season.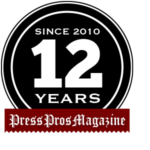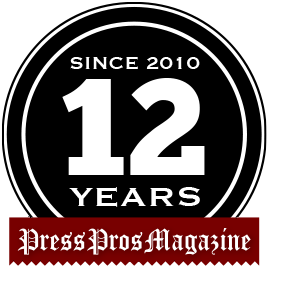 Indianapolis, IN – The trouble with tournament seeding is it reflects an entire season's performance instead of providing an accurate snapshot of a matchup in the moment.
Hence, it appears No. 11 Penn State's 71-68 victory over sixth-seeded Ohio State on Friday in the second-round of the Big Ten Tournament qualifies as an upset.
In reality, that's a bigger lie than #PutinsPriceHike.
Anyone who's watched OSU lately knew its conference tournament opener was likely going to be its closer, given injuries that sidelined three regulars and the utter pratfall the Buckeyes (19-11) have made of their final two weeks of the season.
Pedestrian guards from Maryland, Nebraska and Michigan have recently eviscerated Ohio State with simple ball-screen offense that's as old as Dr. Naismith's first peach basket.
To watch the Buckeyes try to defend it, however, is akin to watching a first-grader try solving cold fusion.
So…rinse, repeat.
Penn State guards Sam Sessions, Jalen Pickett and Myles Dread combined for 46 points, shooting a combined 17-of-28. Only five of their baskets came from beyond the arc, with most of the dozen others coming at the rim after repeatedly driving OSU's overmatched defenders into the post.
"We knew they were going to back us down," Ohio State coach Chris Holtmann said. "The size of their guards bothered us a little bit, which we knew was going to be an issue."
The Buckeyes played without center Zed Key (ankle), forward Kyle Young (concussion) and guard Meechie Johnson (ankle).
OSU looked fine for awhile, leading by 13 early and by nine as late as the 12-minute mark of the second half, but that lead ebbed away and morphed into a comfortable Penn State win.
Jamari Wheeler's three-pointer at the buzzer made the final score deceptively close, but Penn State (14-16) never trailed the last 5:55.
"We have to be tougher on the ball," said OSU's Cedric Russell, who Penn State victimized over and over and over. "Give those guys credit. They made some tough shots. We just have to be tougher on the ball, defend better at that end, bring more energy on that end."
E.J. Liddell, who led the Buckeyes with 25 points, echoed Russell's indictment of the team's effort.
"We've got a week to figure something out," Liddell said. "No excuses for tonight, honestly. I'm not going to make any excuses. We need to play harder. If we don't know that by now, something's wrong."
Liddell has increasingly cited the Buckeyes' lagging effort in explaining recent losses.
Perhaps that's the frustrated view of a star player who can't pinpoint anything other than an oft-stated lament of the losing side.
But the edge with which he said it, and the frequency, and the lengths Holtmann went to refute it without directly alluding to Liddell's criticism, bears watching.
"I think we played as hard tonight as we have in a couple weeks," Holtmann said. "I really do. I thought we played as physical tonight as we've really played in a couple weeks and were, really, a pretty connected group, which was really good to see. I think we just, in general, have to make a few tougher plays."
So which is it?
Well, when a defensive rebound of consequence fell off the Penn State rim with 1:20 left and OSU within two, it was the Lions' John Harrar who muscled in to control it and score.
"I thought it was a really physical game," Holtmann said. "I don't fault our guys' effort at all."
Liddell certainly did, at least three times.
"Credit to Penn State," he said. "They played really hard. We knew what type of game this was going to be. They're a gritty team. They just played harder."
The loss is OSU's fourth in five games and fifth in eight games.
If that sounds hauntingly familiar, it's because the Buckeyes lost their final four regular season games a year ago, six of seven in January and February the season before and five in a row and six of seven the year before that.
Liddell is at a loss to explain the cause of this latest swoon.
"I wish I could tell you," he said. "I wish I could address it. If I knew, I would address it with the team and we would try to fix it. But I don't know."
Penn State scored on 22 of its 30 second-half possessions.
"We're just not where we need to be defensively," Holtmann said.
Bruce Hooley hosts the We Tackle Life podcast on iTunes and GooglePlay.