They delivered perhaps their best defensive effort of the year, and when it mattered most.  New Knoxville held Cincinnati Country Day to 28 points, and 26% shooting to advance to the girls Division IV championship game.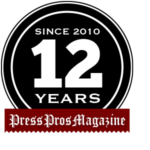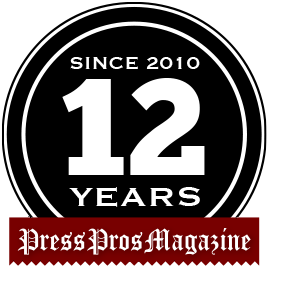 Dayton, OH – In the end it couldn't have turned out better…it couldn't have been a  better Tim Hegemier script.
Preaching team defense since he was a toddler, Hegemier's New Knoxville Rangers (27-2) held a rough, tough, and determined Cincinnati Country Day team (21-6) to just 26.3% shooting for the game…and withstood a withering physical conclusion to the second half to come away with a 39-28 win in Saturday's Division IV semi-final game.
"I think a lot will depend on how the game is called,"  he said prior to tip-off.
He couldn't have been more right.  And yet…his Rangers showed exactly – to script – the kind of character, toughness, and basketball savvy that earned them the undefeated and outright MAC league title in 2022.
"I thought it was a hard-fought game,"  he said afterwards.  "I thought our defense did a good job in holding that team to the amount of points they had.  It got a little 'tough' there at the last."
Double entendre?
As with all state finals games, New Knoxville had to tough it out and withstand one more desperate push at the end by Cincinnati Country Day to put things away.
And yes…how it ended hedged on whether the officials, Ann Martin, Randall Patterson, and Bobby Starks, were watching basketball or roller derby.  Heads were slapped, eyes were poked, bodies hit the floor, and for the most part they said…just keep playing.
But the game was won with displays of typical Knoxville basketball.
Defense, yes.  Holding a team with four legitimate outside shooters, like Country Day, to 26% is an accomplishment in and of itself.  And 28 points was by far the fewest points Country Day had scored this season.  New Knoxville did a masterful job of shutting off the passing lanes to the post, thereby denying senior Sarah Zimmerman touches, and opportunity.  Obviously frustrated as the game wore on, she finished with just 8 points, four beneath her season's average.
"We always preach,"  said Hegemier.  "See the man and see the ball.  If you can do that you can pretty well tell where it's going."
They were Phi Beta Kappa at it on Friday.
Two, they were patient.  30 seconds doesn't seem like a lot of time.  But try to play tight, disciplined team defense for 30 seconds!  It's not easy, and it's not fun.  Scoring is…but a focus on scoring usually doesn't win you championships.  Knoxville clung to CCD shooters like the skin on a grape.  And having the interior size to challenge shot attempts by Zimmerman and subs like Daisy McClean, they used more of that discipline to keep their feet, time their block efforts, and further frustrate the Nighthawk shooters.
Three, senior experience – call it cool.  They were patient, they got good shots, and they cashed in on back cuts to the rim off the baseline.  Beating CCD at their own game, they lulled them to sleep just enough to not have to rely on the three-point shot.
Consistency?  They led 15-11 at the end of the first quarter, and held CCD to just 2 points in the second quarter…the entire quarter…and led 19-13 at the half.
"Give credit to them,"  said CCD coach John Snell.  "They played their game and kept us from playing ours.  Their experience showed.  They're a senior team and they played like seniors.  We learned what it takes to get to the next level of things today."
Four, all year long someone made a play for the Rangers when a play either came in handy…or needed to be made.  Friday it was Ellie Gabel.  Clinging to that halftime lead, Gabel came out and hit a pair of three-pointers to start the second half…one from the wing that touched all four sides of the rim before ricocheting off the backboard and through, and one that was pure from the top of the key.
"I was glad to get those to two shots,"  said Gabel.  "I needed a little confidence."
"I was, too,"  snickered Hegemier in the post-game press conference.
It shot the lead to twelve points and immediately produced a CCD timeout.  Long story short, Knoxville feasted off that double-digit margin throughout the second half, relying on its defense and patience to further frustrate Country Day.
"We've played that way all year,"  said Hegemier.  "We rely a lot on our help defense.  When they would take it inside we collapsed on it, and when they kicked it out we tried to close out [on the shooter]."
The shots they hit against Fort Loramie and Tri-Village…on this day simply weren't open, made obvious by the final percentage.  Sarah Zimmerman would finished just 3 for 9 from the field.  Gracie Barnes, so much a part of their team energy and confidence, would injury a hamstring on a play in the first half and finish the game just 2 for 7.  Megan Zimmerman, and Elizabeth Zimmerman, the younger sisters, combined would shoot 3 of 15 for the game.
In the meantime…patience by New Knoxville on their end.  Call it Hegemier, call it senior leadership, whatever, they never lost their patience, or cool, even as Country Day eventually cut the margin to 33-27 with two minutes remaining in the game.
But they cut into the margin by benefit of a wild and woolly two minutes of possessions by both team where the officials simply closed up shop.  Asked later if the game, and basketball itself, was too rough, this is how Hegemier responded.
"I think for the most part they (the officials) did a pretty good job.  We need to learn how to toughen up a bit, OK?"
But should it be that rough?
Hegemier hesitated, searching for the right words and an answer.
"It's different than it was ten years ago, I'll tell you that,"  he answered, managing a wry smile.
John Snell was asked the same question, because while the officiating was not biased in any way, the same lack of calls that prevented Knoxville from extending their late lead also effected CCD's attempt to come back.
"I kinda' feel this way,"  said Snell.  "This is girls basketball, but I coach AAU, too.  I feel like if the game is cleaner it's a better game.  I feel like sometimes the game's too rough.  And today it was very physical both ways, and sometimes you have to play through that.  But to me…personally, I would like to see a cleaner game."
Knoxville showed that same patience over the final two minutes, ran a couple of those backdoor cuts to the rim, scored…and made some free throws at the end to get the lead back to double digits….39-28.
Ellie Gabel, and her two three-pointers to start the second half, would finish with a game-high 12 points and later admit that all they were thinking about was playing their game.  Carsyn Henschen, who took much of the brunt of the game's physical nature, finished with 10.  Melisa Waterman had 6 points, Avery Henschen had 5, Becca Leffel and Haley Flederhohann, who handled the ball through a lot of CCD's pressure, each had 3 points.
"We've been able to take advantage of teams' guard play to get here,"  added John Snell.  "Today, those two (Fledderjohann and Gabel) played like seniors.  They were tough."
Hegemier was asked about his brother Dan's three state titles (two at Fort Loramie and one at New Knoxville), and whether that was motivation for him on Saturday.
"Well, he has three and I don't have one,"  he smiled.  "We'll have to see if we can something about it Saturday."
In an incredible year of tragedy and triumph for the New Knoxville Rangers, and the New Knoxville community, it would be another healing milestone for the future.
It would a fitting send-off for Tim Hegemier.  He retires after Saturday's championship game.
And why not?
See the ball, and see your man.  They've played that wall all year!