Kettering Alter clicked on all cylinders, offensively and defensively, in burying Hartley 69-33 in a Division II state semifinal. The Hawks got into a big hole and couldn't climb out, capping a tremendous run.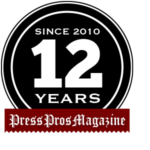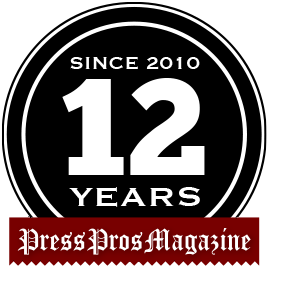 Dayton, OH – The Bishop Hartley girls basketball team played – and beat – a handful of state-ranked teams in various divisions during its ride to the Division II state final four. Among its victims were No. 1-ranked Shelby and No. 6 Toledo Central Catholic in regional play.
No. 2 Kettering Alter, however, would prove to be a totally different animal.
"They brought a different type of game and team that we've played before," Hartley 6-foot-3 senior center Ella Brandewie. "We think we're a really good offensive team, but for some reason it was really, really difficult to get offensive looks against them."
Bringing full-scale full-court and half-court pressure from the outset, Alter jumped to a huge lead and never took the pedal off the metal en route to a 69-33 rout of the Hawks Thursday at the University of Dayton Arena. The final 2:25 was played under a running clock due to the Ohio High School Athletic Association's mercy rule, something not many fans would have foreseen coming in.
"We just ran into a very well-coached, well prepared team," Hartley coach Donald Dennis said. "We weren't necessarily surprised with what they showed us, but we just didn't execute against them at all. The biggest challenge was getting our offense started, and when we couldn't, it was tough for us to climb back in the game. It was important for us to keep the ball in the middle of the floor, but the pace they brought was far faster than we wanted."
Alter co-coach Kendal Peck noticed from his scouting reports that Hartley (19-7) preferred to play slower-tempoed games, as its four previous tournament games were in the 40s and 50s.
"We knew we would have to adjust if they got us into that kind of game, but we prefer to get it up and down the floor and go with it," he said. "Getting the quick start just fed into our confidence and momentum."
Bolstered by a quick, efficient passing game and deadeye perimeter shooting, Alter (27-1) looked like a well-oiled machine much of the night.
Riley Smith scored 19 points and grabbed eight rebounds and Maddie Moody added 14 points and six boards to pace the Knights (27-1), who will face Thornville Sheridan (25-3) in the title game at 2 p.m. Saturday. The Generals needed a tournament record three overtimes to beat Norton 68-60 in the first semifinal, delaying the nightcap more than a half-hour.
Alter will be shooting for its fifth title, the others coming in 2008, 2015, 2016 and 2017. The Knights also were runner-ups in 2010 and 2014.
Smith, a 6-2 sophomore, hit three of Alter's eight three-point shots.
"It was kind of stressful and nerve-racking to sit so long waiting for the first game to end," Smith said, "but we were able to let it all out when we finally got on the court. Having never played on this floor before or in the state tournament, sure, we were nervous. But once I got my first three to go, I realized that I like shooting in an arena with all this openness."
Alder's most impressive area, however, was its defense that came in allowing just 31.9 points per game.
The Knights forced Hartley into 29 turnovers and 27.9 percent field goal shooting. Alter also made 17 steals.
"I was really pleased with our defensive effort tonight," Alter co-coach Christina Hart said. "The kids' attention to detail throughout the game was just tremendous. As I'm sure you saw, our kids are really unselfish and play for one another. And given their inexperience on this stage and on this floor, I thought they played really relaxed and confident. Getting out to a big lead can help you do that."
Brandewie, an Ohio State volleyball commit, had 10 points, 11 rebounds and three blocks to pace Hartley. But leading scorer Kiki McElrath, who entered with an 18.0-points per game average, endured a 2-for-13 night and committed nine turnovers.
"We worked really hard to get the ball out of (McElrath's) hands," Peck said. "We thought we might give up a few points in scrambles, but that was a sacrifice we had to make."
Having built relationships with Dennis and assistant Wade Brockwell from their days coaching together at Bexley, and later, Pickerington Central, Peck said he was sorry to see Hartley go down so hard.
"Wade and I played each other in the regional at Vandalia and again when he was at Pickerington," he said. "We texted all week, and that's not something you usually do with an upcoming opponent. I just wanted to say that it sucked that they lost by 30. It should have been a better game than that."
Hartley's eighth trip to the final four took a bumpy path. The Hawks started 9-0, then dropped six of 10 entering the tournament. A COVID-19 outbreak coupled with untimely injuries was largely responsible for the late slump.
"It was an amazing season, that's for sure," Dennis said. "It was one of the most ambitious schedules we've ever played with six or seven state-ranked teams along the way. But then we lost 10 kids and took a tumble. We had a team meeting and the girls had a separate meeting as a bit of a reset to reflect on our preseason goals and what we needed to do to achieve them. We needed to figure out who we were and how we'd get back, and the girls did it and never showed any remorse or fear along the way. I'm so proud of them. They earned the right to be in this game."
Brandewie, who played on the US Junior National volleyball team, returns along with McElrath to form what should be another competitive team in 2022-23.
"Last year, we got beat in the regional semis and it proved to be motivation toward what we achieved this year," Brandewie said. "Losing here in this manner is a different kind of hurt and I'm sure it will drive us through the off-season and into next year."