Getting three-pointers from four different players, Worthington Christian flexed its offensive muscle, but the Warriors' defense is what fueled their advance into the Division III girls state championship game.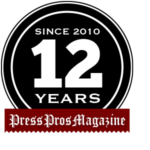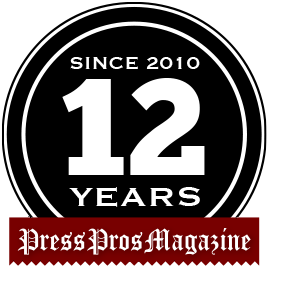 Dayton, OH – It started trending positively very early and continued to tilt convincingly toward Worthington Christian on Thursday afternoon in the girls Division III state tournament semifinals, never retreating into the danger zone that nearly ended the Warriors' season their last time out.
That win, though, an overtime triumph in the regional finals, instilled the kind of lesson that likely will be needed Saturday if WC is to hoist the gold trophy it came to the Gem City to gain.
Of course, 55-24 blowouts in the state semis are nice, particularly over unbeaten opponents that ranked ahead of you in the final regular season polls.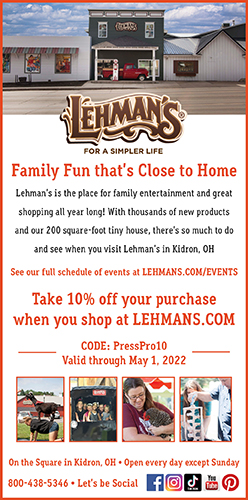 But the ease with which sixth-ranked Worthington Christian dispatched No. 3 Waynedale isn't likely to prevail again in the title game against No. 2 Cincinnati Purcell-Marian.
The Warriors surely know that, having lost to Purcell-Marian last season in the regional finals, the level at which they nearly bowed out a week ago after blowing an eight-point fourth-quarter lead.
Megan Weakley's three-pointer at the regulation buzzer got WC to extra time, where it dispatched Ottawa Glandorf to gain the trip to UD.
Waynedale could not inflict any similar anxiety, suffering instead from the Warriors' stifling defense that allowed 21% shooting for the game, blocked seven shots and forced 16 turnovers.
"They are really locked in and doing exactly what we've asked them to do," WC coach Jason Dawson said of his team, which rose to 27-2. "It's a beautiful thing to watch. Most people don't glorify defense. But our girls actually get excited about scrambling, communicating and closing out."
Weakley's two three-pointers in the first quarter and another from Jamie Custer helped shoot the Warriors into a 17-4 lead.
Center Blessing King began asserting her dominance in the lane late in that period and into the second, scoring three times and rejecting two of the four shots she would turn back by game's end.
"I think our pressure was what helped us," said King, a 5-11 senior who finished with eight points, 12 rebounds, two assists and three steals. "They weren't really able to do anything against our pressure. We were rotating and cutting them off."
Waynedale coach Rick Geiser tried an array of lineups, but couldn't find a combination to click against the Warriors' cumbersome coverage.
"They did a great job of taking us out of most everything that we tried to do  offensively," Geiser said. "Kudos to them for that. They were very physical. When we got around the basket, they were able to get hands on balls so we couldn't get anything up clean. They just made everything difficult."
Jaeda Tagoe proved the primary tormentor for WC, shadowing Waynedale's Alyssa Geiser and holding her scoreless after a 20-point performance in the Golden Bears' one-point regional title win.
"They made it really hard," Geiser said. "Some of the movements that we do, it was hard to get into because of their pressure. You have to complete a few passes to run a few plays. When you're catching it extended out farther, your spacing is not quite right and it makes things difficult."
Weakley's 16 points came via 4-of-6 three-point shooting, with Meghan Mayotte adding 14 points that featured 6-of-6 success from the line.
Tagoe scored eight, making a pair of triples, and point guard Jamie Custer had five points, seven rebounds, three steals, three assists and only two turnovers.
None of those contributions would have been possible if Weakley hadn't released off a screen after WC initially couldn't get a shot when inbounding, down three, with nine seconds left in the regional final.
She bagged the tying triple, however, and the Warriors won by that margin in overtime.
"That wasn't our first game having to deal with a close game like that, but it is one of the first we've pulled out," King said. "I think it was really helpful. Especially this late in the season, having that kind of game to prepare you for any situation."
WC faced almost that exact situation a year ago in the regional final against Purcell Marian, but a tying three-point attempt at the buzzer rimmed out.
Dawson, now 67-8 in his third season, hopes the different result this season can help carry his team to one more victory.
"Those kind of situations build character," he said. "They build who we are. These girls are older…they literally built their character through adversity. I'm super proud of them."
While WC fields much the same team as a year ago, minus its leading scorer, Purcell Marian is almost entirely new, starting four freshmen and one sophomore.
Don't feel sorry for the youthful Cavaliers, however, not given the presence of 6-1 freshman Dee Alexander, who has scored 49 points in a single game and is a strong Ms. Basketball candidate.
"They're a completely different team, but they're more talented, skill-wise," Dawson said. "They can really shoot the ball. They have a crazy freshman that's about 6-2 that does a little bit of everything. It's going to be a great test for us."
Alexander had 19 points and 13 rebounds in her team's 59-43 win over Union Local in the other semifinal.
"It's really cool," Mayotte said of reaching the title game. "We've grown so much from last year. We're really excited. It's a really big game and it's going to be fun."
Bruce Hooley is the host of the We Tackle Life podcast on iTunes and GooglePlay.