The junior offensive lineman revealed on Twitter how he attempted to take his life, and how university doctors have been helping him through his problems.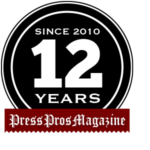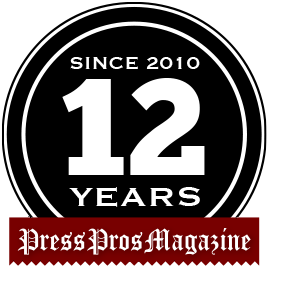 Columbus, OH – It's standard procedure for football coaches at the high school, college and professional levels to give updates on the physical health status of their players.
That because it's a really big deal for fans, students, boosters, alumni and other interested observers to know what is going on with their men going into game day.
Since spring practice of 2021, a lot of people wondered what was going on with offensive lineman Harry Miller. The injuries have been many. The news has been sparse.
On his Twitter feed on Thursday, Miller talked about his life outside the game. He talked about the ongoing fight to save his mental health and the one to save his life beginning when his feet touch the floor getting out of bed.
All seemed good four weeks into the 2021 season on September 28. Ohio State head coach Ryan Day told the news media that Miller was back with the team.
Day said that he was excited to have him back, and no further explanation was needed. It was a really big deal. The season before, Miller played seven games at left guard for a Big Ten championship team that ventured all the way to the national championship game before losing to Alabama.
Miller missed spring practice with an undisclosed injury, but still was considered to be a front-runner with Luke Wypler for the starting center job going into fall practices.
He got in all of 26 plays against Maryland and Rutgers before disappearing for the rest of the season. There was a legitimate knee injury, but there was far more wrong with him.
Miller, a junior, wrote what really was ailing him and why he is retiring from the game. He attempted to take his life before last season.
In his message yesterday, he wrote about scars on his throat and wrists from a box cutter.
Because he is in the public eye, Miller said he no longer wanted people to wonder about him.
"What is wrong with Harry Miller?'' he wrote. "That is a good question. It is a good enough question for me not to know the answer, though I have asked it often.''
The following words from him on Twitter are difficult to read and even harder to digest:
"Prior to the season last year, I told Coach Day of my intention to kill myself. He immediately had me in touch with Dr. Candice (Williams) and Dr. (Joshua) Norman, and I received the support I needed. After a few weeks, I tried my luck at football once again with scars on my wrists and throat. Maybe the scars were hard to see with my wrists taped up. Maybe it was hard to see the scars through the bright colors of the television. Maybe the scars were hard to hear through all the talk shows and interviews. They are hard to see, and they are easy to hide, but they sure do hurt. There was a dead man on the television set, but nobody knew it."
Miller approached the best possible person about his troubles, and not because Day had recruited him in 2017-18 as a five-star out of Buford, Georgia.
You see, Day's father, Ray, took his life in January 1988.
During a pre-game show on October 9, 2021, ESPN's Tom Rinaldi featured Day talking about the day his father died and how it affected him for many years.
Day was 9 years old at the time and talked about police coming to the front door to his home in Manchester, New Hampshire.
"It was shock,'' Day said. "I just remember the shock in peoples' faces.''
It wasn't until approximately 2 years later that Day found out how his father died. He became angry and resentful that the family was left behind. He thought Ray was a coward.
"How could he do that?'' Day said.
Day talked about how it pained him after games to see fathers greeting their sons. Friends say that's why he developed a deep will to compete that led him to the first-string quarterback job at the University of New Hampshire.
Years later, he came to the realization that his father, who had owned a string of convenience stores, lost a fight trying to maintain his mental health.
In 2019, Day and wife, Nina, donated $100,000 to begin a pediatric and adolescent wellness fund at Nationwide Children's Hospital.
"The goal is to get into every community, every school, so that physical health and mental health are treated all in the same,'' Nina said during Rinaldi's piece.
The Days sat down their children, son RJ and daughters Grace and Nina, and talked about what happened to their paternal grandfather and why.
"If we can get to the point where we can help address things in different ways and look at (mental illness) without that stigma, then we're going to make some progress here,'' Day said on ESPN.
Miller is a lot more than a really good football player. As an engineering student, he has a 4.0 grade point average and has been honored as a Big Ten distinguished scholar and an Ohio State scholar-athlete.
As for being a human being that gives a damn about his fellow man, he's even better at that. He has been on multiple mission trips to Los Brasiles, Nicaragua, working for a non-profit organization that operates a school and provides food and medicine to the underprivileged. The American Football Coaches Association put him on its Good Works Team.
When he was presented to the media last August, reporters were blown away by the man's brilliance. He quoted philosophers and the classics and talked history and music. His passion for the subject matter was stunning.
Miller was so enlightening that the question-and-answer session never really dealt with football.
This man Miller has it so together, we thought. Few knew what kind of pain he was experiencing.
Day and university psychologists, Miller said, have given him the support he needs. It appears that he will remain around the Buckeyes.
In his Twitter post, Miller said that he is not angry, but that he is hurt. He wrote that he has learned love through "brutal sadness.''
"I am a life preserved by the kindness that was offered to me by others when I could not produce kindness for myself,'' he wrote.
Miller thanked Day for putting mental health infrastructure into place for everyone associated with the team.
"I am grateful that he is letting me find a new way to help others in the program,'' he said.
Miller finished by writing, "God bless those who love. God bless those who weep. And God bless those who hurt and only know how to share their hurt by anger, for they are learning to love with me. I am okay."
He provided the number for the National Suicide Prevention Lifeline: 800-273-8255.