Head coach Ryan Day said 24 players composed a leadership council during off-season workouts in order to make sure that the team isn't rudderless in games such as the regular season-ending loss at Michigan.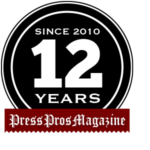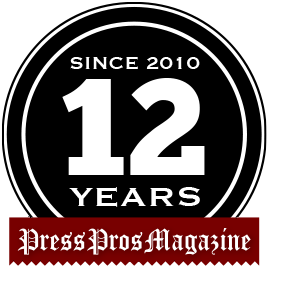 Columbus, OH – One could tell that the most important athletic team in the state – sorry Cincinnati Bengals and Cleveland Browns – was out of hibernation after 65 days when a football official in his zebra costume was seen sprinting through the doors of the Woody Hayes Athletic Center on Tuesday morning.
It was approximately 8:15 am and Ohio State's first spring practice would start in 15 minutes.
The news media was permitted to watch the first 15 minutes, and head coach Ryan Day made sure we saw absolutely nothing substantial.
The Buckeyes were in helmets, but without pads.
Day said the first two practices will be similar to National Football League teams' OTAs or organized team activities. Translated, that means there will be a lot of instructional and fundamental work.  Then Buckeyes will go on spring break, followed by 13 conventional practices once they return.
Perhaps the most important – even pressing – part of these practices isn't blocking and tackling. Day wants a lot more leadership than he got last season.  No question, many players last season were learning how to become college players, especially on the defensive side.
"We decided leadership was the No. 1 thing we wanted to get done this off-season," Day said.
Volunteers were sought. Then teammates voted who would serve on a leadership committee, and 12 squads were assigned two leaders for each winter workout.  Accountability was first and foremost, with an entire group doing community service on a weekend if a single player reported to a workout late.
"We didn't have (leadership) in the team up north game,'' Day said of Michigan. "When we have our backs against the wall, we need guys to step up.''
The hunt for leaders began after that 42-27 loss in Ann Arbor and continued through the Rose Bowl game.  Day said leadership during halftime of the Utah State game was important in getting a 48-45 victory.  He saw more leadership during winter workouts.
"Through that seven-week period we forged a lot of leadership,'' Day said. "There was a lot of competition. There was a lot of accountability, a lot of feedback. There was a lot more leadership in those seven weeks than we've had in quite a while. I think we've made a lot of progress there.''
No interview with Day would be complete without questions about 2021 Heisman Trophy finalist quarterback CJ Stroud.  Last season, he was an unknown in having sat behind All-American quarterback Justin Fields.  Forty-four touchdown passes and 4,435 passing yards later, Stroud is the unquestioned star of this team.
"At this point last year, he hadn't thrown a college pass, but now he has a whole year under his belt,'' Day said. "You are kind of learning what to do, but now you are looking at why you do it. There is a little bit of a Rolodex of plays under his belt. We're going to look at some new concepts – things that he can handle – and maybe put a little bit more on his plate at the line of scrimmage.''
Day said it was "exciting'' to have such experience coming back.
He also feels better knowing No. 2 quarterback Kyle McCord, a sophomore to be, is no longer green after starting the Akron game and getting cameo appearances in blowout games after that.
"I was impressed with how Kyle came in today,'' Day said. "He had a good seven-on-seven, a good approach. Devin, the first day out here, he handled it well as well. The more reps we can get these guys, the better they will be. That's a big deal. You can't substitute experience. Just being through it the whole year should pay dividends.''
Defensively, there is a new coordinator in town in renaissance man Jim Knowles. He's a vegan, meditates and runs long distance.
There will be precious little tackling during these practices. Ohio State was a poor tackling team last season.
"You don't have to practice bringing guys down to the ground,'' Knowles said. "You can't (do that). We're trying to save bodies. The amount of blows a guy takes is really important to us.''
Knowles, who was hired away from Oklahoma State, changed his philosophy after the wife of former Cornell teammate Tom McHale donated her husband's brain to CTE research. McHale was voted a Division I-AA All-American defensive end in 1986.
"That made me change everything I do,'' he said. "(Tackling) is all about position. Tackling is technique and timing.''
In describing his teaching, Knowles stood and asked the media to pretend that a microphone was the ballcarrier.  If you "own'' the ballcarrier's near hip, he said, and you are in the correct tackling position.
"You have to mentally tackle even when you are not,'' he said.
Knowles said he is "into'' rugby style tackling "for sure. . . for sure.''  And above all, he said, the Buckeyes will not use their heads to tackle.  His mantra is "teach, motivate and demand.''
"Give them a reason why we do it,'' Knowles said. "If they don't get it, go back and teach it again. If you teach it correctly, they are ready (to have things demanded of them).''
The players get a lot of teaching on the phone, he said, "because that's where they live.''
In having been on the job since January 2, Knowles is on a fast track to learn about his players and what they can do.He is seeking "complete versatility'' with his linebackers. He wants them to be able to play in space and in the box.
Ten players will be held out of all practices, the most notable being defensive lineman Tyler Friday, offensive linemen Josh Fryar and Harry Miller, defensive back Lathan Ransom and tight end/H-back Mitch Rossi.
Miller is out with a lower body injury. He missed spring practice in 2021 because of injury and only played 26 snaps last season after starting at center in 2020.
Safety Josh Proctor, who suffered a compound leg fracture the second game of 2021 against Oregon, will be limited.  That's too bad for Proctor because Knowles said that Ronnie Hickman, formerly "The Bullet'' in the previous defense, is getting a long look as the center fielder of the defense.
After missing his freshman season because of ACL surgery and playing here and there last season, it looks like Kourt Williams will be given a long look as the boundary safety.
Another man to watch is Cade Stover of Lexington, Ohio. He spent the first 12 games last season backing up tight end Jeremy Ruckert before being moved to linebacker out of necessity for the Rose Bowl.  Stover played so well against Utah State that he spoke about not going back to offense. But tight end is a huge question mark and there are so many linebackers that he might go back out of need.  Day said that Stover will get to choose which position he plays.
"I think he's wired to play defense,'' he said. "But we think he can be a really good tight end. One way or another, he is going to have an impact on this team.''
Jaxon Smith-Njigba, one of the heroes of that Rose Bowl, was seen catching punts with the first team.  Linebacker Cody Simon was up and running after shoulder surgery, but defensive back Cameron Brown did not participate.