At the point where Tri-Village's unbeaten season went south a season ago, the Patriots made short work of their opponent in the regional semifinals and now look to avenge one of their few losses Friday against defending Division IV champion Botkins.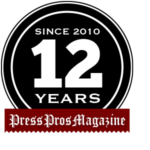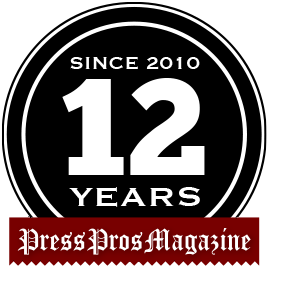 Kettering, OH– Classes supposedly let out around 3 p.m. Tuesday at East Knox High School, but one subject continued long after that and into the early evening hours at the Division IV boys regional tournament at Trent Arena.
Some extra instruction in physics came through loud and clear in third-ranked Tri-Village's 60-38 victory that advances the Patriots (24-3) to a 7 p.m. Friday regional final against Botkins.
With 6-6 Layne Sarver torturing East Knox inside and outside, Tri-Village never trailed after he scored 12 of his game-high 32 points in the first quarter.
"He's better in person than on tape," East Knox coach Ryan Powell said. "I thought we had several possessions where we were in pretty good position, but he just rose up and shot it and made it. A guy 6-6 can rise up and get to his spot over a guy who is six-foot."
Sarver isn't the only Patriot who has that equation in his favor.
Teammate Josh Scantland, who also goes 6-6, contributed 13 points and 11 rebounds, and 6-5 junior Justin Finkbine collected nine boards.
The much smaller Bulldogs (20-7) were no match for that height, not the way Tri-Village applies it defensively with cumbersome man-to-man coverage that leaves opponents wondering if a half-dozen or more Patriots are on the floor at once.
"Defense has been our calling card all year long," Tri-Village coach Josh Sagester said. "I thought tonight was no different. Offensively, we got some good looks. Layne was really really efficient and shot it well from the perimeter."
Sarver finished 13-of-22 from the field, including 4-of-8 from three-point range. He hit twice in a row from beyond the arc in the first six minutes, knocked down a baseline jumper, hit two free throws and laid one in from the lane.  That shot Tri-Village into a 16-3 first-quarter lead, a margin that climbed to 28-12 by the break and rarely sank below 20 points after Scantland started the third period with consecutive field goals.
"I'd like to have shot it better," said Scantland, who was 5-of-7 inside the arc, but only 1-of-7 behind it. "Layne did a great job getting downhill and pulling up when they stopped his drives."
Shane Knepp led East Knox with 21 points despite gaining his fourth personal foul one minute into the second half.  The Bulldogs couldn't afford to remove Knepp or their offense would have been virtually non-existent, given 26% shooting as a team against the array of outstretched arms Tri-Village's length inflicts.
"Our start killed us," Powell said of the Bulldogs' 3-of-20 first-half shooting. "We needed a better start, but that's very difficult to do because we haven't seen that kind of length all year. You can't practice against it, either. It causes you to step back a little bit."
Getting back to the regionals, and moving one step beyond its semifinal loss of a year ago when ranked No. 1 and unbeaten, offers Sagester and the Patriots some momentary satisfaction.
"We're surviving and advancing and moving on," he said. "We're not going to talk a lot about what just occurred, other than we're excited about the Elite Eight and motivated."
A year ago, after losing to Cedarville in a regional semifinal upset, Sagester voiced the hope that the heartbreak of that moment would fuel his program to a state title this year, much as a similar loss had prior to the title the Patriots won in 2015.  Now, he and his team – which returned intact from a 26-1 finish a year ago – is within one win of getting to the state semifinals at U.D. Arena next weekend and within three wins of claiming another championship.
"We tried to do what we could to put ourselves in position physically and mentally against some non-league opponents to get to his point," Sagester said. "We hope we're able to overcome anything we see, anything teams throw at us.
"We lost a couple of games, but we were willing to put ourselves out there and put our kids in difficult situations."
One of those was a Jan. 16 meeting against Botkins, which Tri-Village lost to in double overtime, 51-50, on the same floor where they will play Friday.
"I think the two teams are somewhat of a mirror image," Sagester said. "They have good length and good athletes with that length. Their length also plays good basketball."They can make shots, step in and step out. Defensively, we did a good job on the first shot against them. We didn't do as good a job on the second shot. Offensively, we have to do a lot better job of making shots.
''There aren't going to be a lot of easy baskets with their length and the same is true with our team."
Bruce Hooley is the host of the We Tackle Life podcast on iTunes and GooglePlay.