Ohio Mr. Basketball candidate Sean Jones paved the way in Gahanna's 64-48 rout of undefeated Westerville with 25 points. Meanwhile, Pickerington Central's alpha dogs, Devin Royal and Alex "Sonny" Styles, made all the big plays late in the Tigers' 53-40 win over Upper Arlington.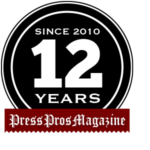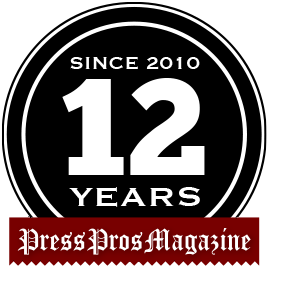 Columbus, OH – Gahanna coach Tony Staib rolled his eyes when reminded that his Lions are right where they were at this point in 2021.
"You had to bring that up, didn't you?," said Staib, speaking of a return to the Division I regional title game.
The memory of Westerville Central's Tasos Cook hitting a running, game-winning half-court shot to beat the Lions, 45-44, will be etched in the minds of central Ohio basketball fans for a long time.
Gahanna's standout guard Sean Jones, whose potential game-winning shot was eclipsed by Cook, says he and his teammates have been foaming at the mouth for another shot at making the state final four.
"We've been on pause ever since that moment," Jones said. "You don't always get second chances, but that's been our motivation all season, and here we are again."
Jones (who else?) took center stage as usual in powering Gahanna to a surprisingly easy 64-48 rout of Westerville South Wednesday before an energetic sellout crowd at Ohio Dominican University. The Marquette signee and Mr. Basketball candidate scored 25 points, hitting eight of 10 shots from the field and six of six free throws in the win.
With Gahanna ranked No. 2 in the final Associated Press state poll and Westerville South third, this game captured a huge amount of statewide interest.
"I'd say it was a normal night for me," Jones said. "We came ready to play tonight. A lot of guys who usually don't hit many shots hit big ones tonight for us and our defense was really sharp again. They're really athletic, so we knew we had to play strong with the ball and play physical with them."
Gahanna (25-2) will face Pickerington Central (23-2) in the regional final at 7 p.m. Saturday at Alumni Hall. Central edged Gahanna, 58-53, on Jan. 8 and it's no surprise to area fans that this rematch materialized.
Amazingly, the Lions never trailed in handing South (25-1) its first defeat.
With its stifling half-court defense operating at a high level, Gahanna built a 13-point lead in the second quarter and saw it dwindle to six before assuming command again.
"Westerville South has so many shooters, that was our main focus on the defensive end," Staib said. "They get a lot of long offensive rebounds off those shots and we had to take care of boxing out. Defensively, our guys did a great job. We kept them from starting runs, which they're very good at."
Javan Simmons added nine points and Cam Johnson eight for the Lions, who entered allowing opponents just 39.4 points per game. Only three opponents have reached 50 points in a game.
"We just had to keep being aggressive on defense and keep our composure, and we knew we had a great chance to win," Gahanna senior guard Eljae Deas said.
Added Jones, "Eljae is our lead man on defense. When he's up, our energy just soars."
Wright State bound 6-8 senior Drey Carter led South with 13 points, but saddled with a third personal foul was held to four after halftime. Jaden Wheeler added 11 and Jadi Cunningham 10.
Staib spoke about the opportunity of facing Pickerington Central again with so much on the line.
"I will say that our goal has been to get back to this place again, and as I told the guys it's hard to get here," he said. "As for the matchup, I'll just say that they're really good and we're really good."
Pickerington Central 53, Upper Arlington 40
It didn't take a rocket scientist to recognize that in 6-foot-9 Devin Royal and 6-5 Alex "Sonny" Styles, Pickerington Central had, by far, the two tallest, most athletically gifted players on the floor. And there wasn't much Upper Arlington could do about it.
Royal, a junior with an Ohio State offer, scored 24 points and grabbed nine rebounds and Styles handed out six of his seven assists in a dominant fourth quarter for the Tigers (23-2).
"The key to everything we wanted to do was rebounding, and Devin really gave us a great effort," Central coach Eric Krueger said.  "We placed a big emphasis on getting Devin in better spots so he can do what he does best."
Royal, who converted put-backs on five offensive rebounds, knew he posed a matchup problem for guard-oriented UA (21-5) with his size.
"The Olentangy Liberty (district final) showed us what we had to do," he said. "We had to set a tone physically and play harder on both ends of the floor."
When the Tigers were pushing their lead to double digits, Styles – a prized Ohio State strong safety prospect – unleashed his inner Magic Johnson, drawing defenders when he drove the lane and either feeding Royal or his open perimeter shooters.
"That was just Sonny doing it, not a plan on our part," Krueger said. "If we can pull guys out to guard him, he can make things happen. He's the best passer on our team and he has the ability to do a lot of things."
Golden Bears coach Tim Casey said it was no secret that his team simply was unable to handle the athletic duo, among other things.
"They were a tough matchup. They are for anybody," he said. "We just didn't match up with their physicality on the boards. Uncharacteristically, we didn't take care of the ball and if we could have hit a few more shots … but give Pickerington Central all the credit in the world. They played extremely well and showed an incredible amount of confidence once they got up eight or nine."
Central led just 22-20 at halftime and UA managed to keep the deficit within two possessions until the Tigers stepped on the pedal at the six-minute mark of the fourth. Markell Johnson-Nichols came off the bench to hit three three-point baskets – all on splendid crosscourt dishes from Styles – in the closing surge.
Quinn Corna had 19 points for UA, but second key scorer Nick Heath was limited to six. Styles and Royal took turns guarding him.
"We felt like we had to grind this out and force our will defensively," Krueger said. "We switched them up a lot and made an emphasis of not letting them get comfortable shots. They made some early, but I think we clamped down on them pretty good in the second half."