The Pleiman brothers put Botkins in front early and the Trojans' sharp-shooting backcourt took the baton from there in a comfortable regional semifinal win that moves the defending Division IV champs within one win of a return trip to UD Arena.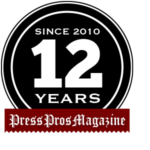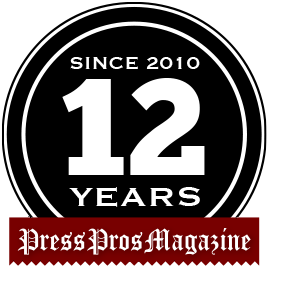 Kettering, OH – From the moment Botkins hoisted the Division IV state championship trophy last season, the Trojans have known their defense of that title might extend them beyond their comfort zone.
That reality hit home Tuesday, when Botkins was forced to do something it's never done before, nor has the Shelby County League ever sanctioned.
Play football.
Banged and bruised at the rim and out front all night, Botkins asserted its height advantage to grab a 19-point lead after three quarters and then hung on as Springfield Catholic Central turned an already rough affair into a rugby scrum over the final eight minutes.  The resulting 60-46 victory moves No. 1 Botkins (25-2) into the regional finals against third-ranked Tri-Village (24-3) at 7 p.m. Friday in Trent Arena for a trip to the final four.
Jacob Pleiman's free throw with two seconds left in double-overtime handed Botkins a 51-50 victory over Tri-Village in the teams' first meeting Jan. 16 in the Flyin' to the Hoop Classic on the same floor where they'll meet again.
The Trojans looked to be strolling into the rematch with the same ease Tri-Village dispatched East Knox in Tuesday's first regional semi until SCC rallied to close a 45-23 deficit as close as 55-46.
"That was tough; that was physical," said Botkins' 6-6 center Jacob Pleiman, who scored 19. "It was physical both ways. That's March. You know what happens in March."
Botkins never trailed because Catholic Central could never get comfortable until it was too late to overcome against the Trojans' size, athleticism, and array of offensive weapons.  Pleiman scored inside easily to start the game, then Jameson Meyer drained a triple from three feet behind the line.
SCC awoke and closed to 8-6, but Jacob Pleiman and his 6-5 brother, Carter, began victimizing their smaller defenders in close to help Botkins build a 15-7 edge after one quarter.
The Pleimans combined for 11 points through eight minutes and had 15 by the half, contributions that, combined with 6-3 Jordan Herzog's two baskets in the lane, built a 23-12 edge at the break.
"We don't want to ever pass up a good shots from the outside," Botkins coach Phil Groves said. "But if we can get the ball inside to Jacob or Carter in the post, that's always a plus."
The Trojans are much more than a paint-dominant offense, however, and set about proving it midway through the third quarter.
Meyer hit a triple from the right corner, after which Jaydon Wendel banked one in from beyond the arc on the right wing and landed another trey the next trip.  Those nine points in a span of 1:34 expanded Botkins' lead to 36-19.
"I thought we did a pretty decent job overall, but then they would kick it back out and the Wendel and Meyer kid would just hit a three and that would be the dagger," Catholic Central coach John Detling said. "Our guys stuck to the game plan, but in the first half we couldn't keep them off the offensive boards. That dug us a hole and that really hurt."
Meyer scored 11 points, hitting half his four three-point tries, while Wendel went 3-for-3 and scored nine.
"They're both great shooters," said Carter Pleiman, who scored 13. "They've put a bunch of work in during the off-season and it showed up tonight."
Jacob Pleiman was also grateful for the balance his sharp-shooting backcourt brings.
"Those two have a knack for hitting big shots," he said of Meyer and Wendel. "When we needed it, Wendel hit three in a row. That took it from single digits to where the lead just exploded. It helps so much to have two elite shooters out there. They make my job so much easier."
Botkins dominated the rebounding numbers with a 27-19 edge, led by Herzog with 10 and seven apiece from each of the Pleiman brothers.
"We have a bunch of kids that can step up at any time," Groves said. "That was the case tonight. When you focus on Jacob in the post – and they sent doubles – we have open shooters on the perimeter.  They stepped up and knocked down shots when they needed to. I'm proud of the team effort."
It likely will take that again Friday to get past Tri-Village a second time.
"It should be interesting," Groves said. "I think our kids are confident, but Tri-Village has gotten a lot better from the time we played them at Flyin' to the Hoop.
"They're one of the best teams. They're in the regional finals for a reason. Our kids look forward to competing with them."
Bruce Hooley is the host of the We Tackle Life podcast.