Marion Local ran aground of a team as big and talented defensively as they were Tuesday, as Antwerp held the Flyers to just 25% shooting to send them home from the regional tournament.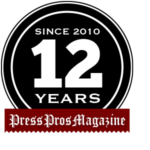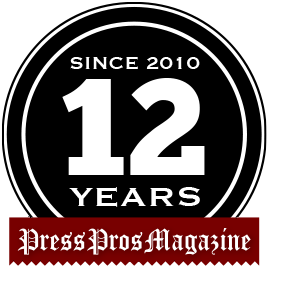 Bowling Green, OH – Short and simple, the Marion Local Flyers ran into a team better than they were Tuesday, falling to the Antwerp Archers (25-1), 41-23, before a stunned crowd of supporters anxious to see just how far their tournament journey could go.
Antwerp, a talented team from the Green Meadows Conference in Pauling County, turned the tables on the Flyers' game of tough, competitive defense, holding Marion to just 25% shooting from the floor (10 of 40), and 13% from behind the 3-point arc (2 of 15).
Hoping  to benefit from their size inside with sophomore Jack Knapke, the Archers blew that up, too, holding the Flyers' big man to just 4 points – all in the first half – and frustrating Marion's options to score from the perimeter in the second half with a stingy 1-3-1 zone.
However, for sixteen minutes Marion gave as good as it got, holding Antwerp to 27% shooting from the floor as the two teams combined only scored 28 points in the first half.  Antwerp went to the halftime locker room with a 16-12 lead.
"It was frustrating,"  said Flyers coach Kurt Goettemoeller.  "We knew that if we got down 8 or 10 points to them we would be in trouble, because they can space you out so well.  We knew we needed to get off to a good start in the second half, and we did.  But they dropped that 1-3-1 zone on us and we just struggled to move the ball and find openings.  They're so long, and we didn't make any shots, outside of a couple of threes early.  After that I don't think we made a three or a perimeter shot all night."
The good start that he mentioned in the second half amounted to a 5-2 run off points by Tate Hess and Brady Ronnebaum.
And then…crickets, as Marion would score just four more for the quarter (by Ronnebaum), and shockingly…just two points (by Hess) in the fourth quarter.  Marion shot 5 of 13 for the sixteen minutes, but didn't get near enough shot attempts.  Knapke, who struggled to get open looks at the rim because of 6'7″ Jagger Landers, barely touched the ball in the second half.
"We just didn't find Jack enough because of that zone,"  said Goettemoeller.  "Maybe we didn't rep it enough during the week, and we don't see a ton of zone defense, to be honest.  And against their size in that zone, we didn't make some plays that maybe we could have.  If we could have made some shots against it, maybe we have a chance to stay in the game.
"But if you're going to lose you want to lost to a team like that…a team that has a chance to win it all.  You have to give them a ton of credit."
Brady Ronnebaum suffered as much as anyone because he got some shots early – some open looks for threes – and shots that on other nights against other team's he'd hit in the past.  But not this night.
"It just wasn't our night,"  he said quietly, shaking his head.  Nothing more to be said.
"Our game plan was to not let their big man beat us (Landers),"  added Goettemoeller.  "And if you're going to get beat by a better team you've got to make somebody else beat you.  And he found some guys at the rim, especially late when they were gapping us.  But we held him to five points.  They just found other guys who made plays and scored."
Antwerp's Landon Brewer led all scorers with 14 points, while Kaden Recker had 10 and Landers and Luke Krouse finished with 5 each.
For Marion, Tate Hess and Ronnebaum each had 9 points, Knapke had 4, and Jadyn Mescher finished with 1 point.
Marion's defense gave the Flyers a chance, holding Antwerp to just 36% shooting from the field, and 4 of 12 from range (33%)  The Archers also hit 9 of their 10 attempts from the free throw line.
Conversely, Marion barely got to the line, just six times, and made just one of their six attempts.
"Our zone had a lot to do with their shooting struggles,"  said Antwerp coach Doug Billman.  "But at the same time we did a good job on the defensive boards.  We weren't giving them the second chances that they got on some rebounds and tip-outs in the first half.  They did a good job in the first half of keeping some balls alive.  We were better in the second half to limiting them to just one shot."
Marion finished the year with a 21-5 record, and far exceed the expectations of most, winning a share of the league, and developing a core group that returns to play together next year.
"We returned to starters this year (Peyton Otte and Ronnebaum) and no one had us picked to win our league and win our district,"  said Goettemoeller with a smile.  "And I told the seniors…we've had a helluva' year.  And we always knew it was going to be Antwerp, whoever it was that got out of our district.  We knew it was going to be Antwerp because they're so good.  So regardless of how we shot tonight, our seniors gave us tremendous leadership and we've had a tremendous year.
"And…we've got some young guys coming.  So we're excited for the future"
Glass half empty, because you never want to lose your last game of the season.  But that privilege of winning the last one belongs to just one team.  And glass half full, as well…because no one expected them to accomplish this much.  Except, maybe themselves.
And that's why they got as far as they did.