Isaiah Johnson converted a steal into a dunk with 2:47 left in the second overtime and that turned out to be the final momentum swing in a district title game that featured 12 lead changes and five ties.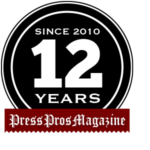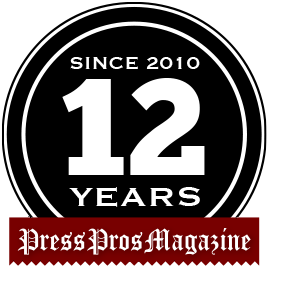 Columbus, OH – Even moments after medals were awarded and nets were clipped, Westerville South and Dublin Jerome players and coaches were still in a fog following a two-hour, double-overtime classic with more twists than a Breaking Bad marathon.
"It was back and forth, back and forth so many times, I wouldn't know where to begin," South coach Ed Calo said. "All I can think about now is how hard both teams played and how many mistakes we made. But I guarantee after tonight I won't remember our mistakes as much as our district championship."
In a dizzying affair that featured 12 lead changes and five ties, third-seeded South, somehow, finally found a way to bury sixth-seeded Jerome in the second four-minute extra session, emerging with a 71-64 victory in the last of four Division I district championship games at Ohio Dominican University on Saturday.
From a stretch midway through the third quarter until the final 34 seconds of the second overtime, neither team led by more than four points.
"They're a really, really good team and we're grateful just to be part of a game like this," Jerome coach Richie Beard said. "How did it get away from us? I think we just got tired. Our legs just seemed kind of shot in that second overtime. We had some shots that just seemed really short, and to South's credit they capitalized on their end."
If there was a turning point, it may have been when South's Isiah Johnson pickpocketed Jerome's Ryan Nutter and took it down court for an emphatic dunk to put the Wildcats ahead 61-59 with 2:47 left.
The Celtics didn't make a basket in the final 3:45 of the second overtime and were forced to foul. South sank 11 of 13 foul shots in the final 2:04 to keep its unbeaten season afloat at 25-0.
"Ultimately, I think our defense pulled this one out for us," Johnson said. "I do think my steal and dunk might have turned around the momentum for good. Ryan slipped a little, and I reacted. Our focus is just to be tough and play hard and we might have done just a little longer than they did."
Wright State-bound Drey Carter scored 11 of his game-high 25 points at the foul line to pace the Wildcats. He was carrying four fouls throughout both overtimes.
"What more can you say than that was a hard-earned win," Carter said. "I really think our defensive stops pulled us over the top when the going got tough."
Johnson added 17 points and Reign Winston and Jalen Wheeler 10 each for South, which defeated Jerome 54-49 in a nonleague game Jan. 17. The Celtics had won 11 straight since.
Sasha Stavroff paced Jerome with 17 points. Nutter added 14.
Nutter missed a runner as time expired in regulation.
At the end of the first overtime, Jerome played for a final shot, but a double-dribble violation with 1.4 seconds left squelched that opportunity.
"You can't kill us," said Beard, who was named Central District coach of the year after guiding Jerome to the Ohio Capital Conference Cardinal Division title. "If there's one characteristic about us it's that we're always going to keep coming back."
For South, it marked the sixth district title during Calo's 35-year reign.
"I think we took them out of a lot of things they wanted to do and they took us out of a lot of things we wanted to as well," Calo said. "It made for a great basketball game."
Gahanna 66, St. Charles 39
Sean Jones left to a standing ovation after hitting his first nine shots and finishing with 29 points as second-seeded Gahanna (24-2) trounced 15th-seeded St. Charles (14-9).
"I knew when I woke up this morning I was ready to play," said Jones, a 5-foot-10 senior headed to Marquette and a finalist for the coveted Ohio Mr. Basketball Award. "Winning the district is just another of the goals we set at the beginning of the season. We've worked hard for all of this."
Jones hit three three-point shots in the first half and dazzled with an array of ball moves to get free for pull-up jumpers and drives to the basket.
Toledo-bound Javan Simmons added 18 points for the Lions, who captured their sixth district crown, all since 2010.
"This team is a very diverse team," Gahanna coach Tony Staib said. "At times, we've had to slow it up, but today our guards did a really good job today. Sean was outstanding today. That's what a four-year starter and Mr. Basketball candidate should do."
Six-foot-six, 330-pound junior center Chase Walker had 16 points for St. Charles. He did most of his damage early, backing down Gahanna post players.
"He is a really good player and difficult to defend," Staib said. "Our goal was to hold him under his average (18.3) and we did that."