A late-season swoon dove even deeper into the depths of disappointment for Ohio State, which gave back any chance of a double-bye in the Big Ten Tournament by collapsing in the second half of a Senior Day home loss to depleted Michigan.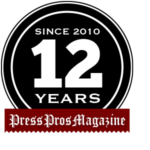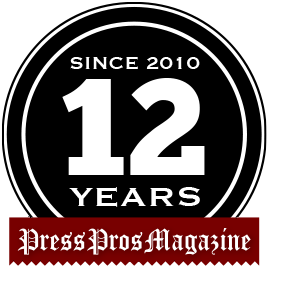 Columbus, OH – Ohio State has never been good enough long enough, or played for stakes high enough often enough against the same opponent to have a certifiable basketball rival like the Buckeyes do in football.
There have been efforts over the years to manufacture one, most notably in Indiana – because of OSU alum Bob Knight's presence, excellence and insufferable irascibility back in the day – or Michigan, because, well, it's Michigan.
The problem with both scenarios is Knight's been long gone and so has IU, hence no one works up much wrath over the Candy Pants Hoosiers, and portrayals of Michigan as the blood enemy in basketball that it is in football eventually awakens the Wolverines to that fact and prompts a venomous response.
That shines the best possible light on Ohio State's inexcusable 75-69 loss to UM on Sunday, a game which Michigan needed to polish a dull NCAA Tournament resume and a game it had no business winning for myriad reasons:
It was OSU's Senior Day and the final home appearance for 1,000-point scorer E.J. Liddell and teammates Kyle Young, Justin Ahrens, Jimmy Sotos, Cedric Russell, Joey Brunk and Jamari Wheeler;
A packed house of raucous fans wedged into Value City Arena with no knitting needless or paperbacks to keep them amused, focused instead on inflicting the toughest environment on the Wolverines that can be mustered in the mausoleum that is the Big Ten's second-worst home area (thank you, Northwestern);
Michigan played without head coach Juwan Howard, suspended for punching a Wisconsin assistant coach two weeks ago, and leading scorer Hunter Dickinson, a 7-footer who has terrorized Ohio State in the past, but missed this game with a stomach virus;
The Buckeyes owned a 39-30 late first-half lead and went to the locker room at halftime up seven;
A victory, coupled with an Iowa loss Sunday night at Illinois, would have handed OSU a Top Four finish in the final Big Ten standings and a double-bye into the conference tournament semifinals on Friday.
Yet with all those reasons to play hard and play well, Ohio State wilted under a withering Michigan burst that converted a 43-42 deficit into a 56-44 lead in the span of four minutes.
Devante' Jones' three-point field goal started the comeback and Eli Brooks' three free throws off a foul by Ahrens completed it, putting OSU into a 12-point deficit at the 10-minute mark that it would never erase.
The Buckeyes (19-10, 12-8) drew no closer than four points the rest of the way in losing for the third time in their last four games, with each of those losses coming at home.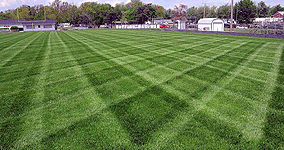 OSU was the last Big Ten team to lose at home this season, but made up for lost time with atrocious pick-and-roll defense down the stretch in losses to Iowa, Nebraska and Michigan, as well as Maryland on the road.
Of course, Ohio State's failure to comprehend rudimentary coverage of the pick-and-roll by 15th-seeded Oral Roberts spelled doom a year ago in its NCAA Tournament opener, the worst post-season loss in OSU history, based upon seeding.
The Buckeyes will play their Big Ten Tournament opener Thursday night against the winner of a Wednesday game between Penn State and Nebraska. Keep in mind, the Cornhuskers beat Penn State by 23 points a week ago, then beat OSU in Columbus on Tuesday and Sunday won on the road at league champion Wisconsin.
It's therefore hard to be optimistic about OSU's post-season prospects, given its halting finish to the regular season and given its abysmal defense against the Wolverines.
"It's really been the same story," head coach Chris Holtmann said. "We haven't been able to rebound and we haven't been able to get stops when we needed to. We struggled a little bit with their post traps. We had too many turnovers."
Ohio State threw away 13 possessions, more than twice Michigan's six turnovers. That traced to the Wolverines' 11 steals – nine more (NINE!!) than OSU.
Jones, a transfer from Coastal Carolina, orchestrated the Wolverines' victory with 21 points and nine assists.
With OSU trying to fashion a comeback over the final 10 minutes, Jones twice drove the lane and scored himself and three times threaded passes to teammates for dunks as the Buckeyes continually botched coverage of ball screens and left Wolverines wide open at the rim.
"We didn't get stops when we needed to," Ahrens said. "We weren't tough enough. I felt like they were more aggressive in the second half. We turned the ball over too much, which led to a lot of transition points for them."
The subject of, toughness, came up a lot, and never in a flattering way when applied to OSU.
"We need to play a lot tougher," Holtmann said.
Asked what changed to reverse the Buckeyes' superiority in the first half to Michigan outscoring them by 11 in the second, Liddell said: "Just the effort."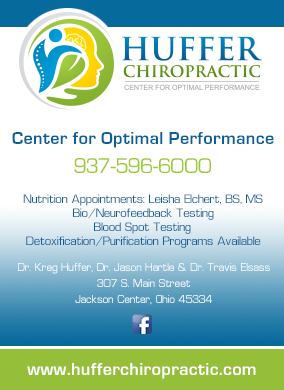 And why was that?
"I wish I could tell you," Liddell said. "I don't know. A lot of games in a short amount of time. I felt like the energy level just went down. Seeing our legs and not being able to slide our feet…I feel like we have to want it a little more."
The Michigan loss was OSU's eighth game in 20 days, a late-season gauntlet worsened by postponed games with Iowa and Nebraska that had to be rescheduled because of weather and COVID.
Given mandatory off days from the NCAA, that left the Buckeyes some games with little to no on-court preparation, only film work.
And the lack of attention to detail is showing at the worst possible time.
Michigan's low-post traps led to turnovers and transition baskets with Young unavailable because of being in the concussion protocol. Brunk, who had 18 Thursday in a win over Michigan State, had eight points this time, but played only 25 minutes as OSU reacted to Michigan's smaller lineup sans Dickinson and still could not keep up.
Terrance Williams, who averages 4.4 per-game, came off the Wolverines' bench to score 17. Elit Brooks and Moussa Diabate had 14 apiece.
Malaki Branham led OSU with 18. Liddell had 16 and Ahrens 12, starting for the first time since early in the season because of Senior Day.
The Buckeyes have no choice but to regroup with the post-season upon them, a possible four games in four days in Indianapolis and six games over three weeks if they can stay alive in the NCAA.
Surviving the first weekend of the NCAA Tournament and reaching the Sweet Sixteen would be a new experience for OSU under Holtmann.
"I think our guys know what's in front of them," he said. "Obviously, they're all extremely disappointed, as am I. But, you take it between the eyes and move forward."
Bruce Hooley hosts the We Tackle Life podcast on iTunes and GooglePlay.