True freshman Trey Lipsey's three-run homer and Drew Reckart's solo homer were the important at bats in a seven-run outburst in the eighth inning…Buckeyes end losing streak at seven.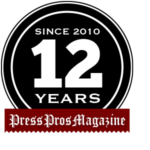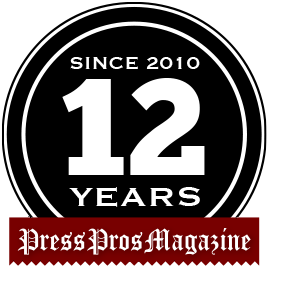 Fayetteville, N.C. – The sound of rap was blasting from the Ohio State clubhouse above primal screams from the players. The din could be heard all the way down the hallway.
Packing equipment and rushing to shower and get dressed on getaway day are chores, but for the first time in two awful weeks it was time to celebrate with gusto.
Make no mistake, the Buckeyes walked out of Segra Stadium after the All-American Classic knowing their losing streak had ended at seven games, but that their work to build themselves into a competent team would go on.
Ohio State scored seven times in the bottom of the eighth inning, three on a home run by left fielder Trey Lipsey and one on a homer by second baseman Drew Reckart, to erase a two-run lead in a 12-7 victory over Army on Sunday.
The losing streak was the longest since an eight-gamer by the 1995 team.
"I texted everyone last night and said, man, let's just go out there and have fun tomorrow,'' Reckart said. "It was a long seven games, that's for sure. It was just time to end it. This is such a relief. I can smile again.''
It was not, however, a ballgame anyone would want to put in their cloud for posterity.
The Buckeyes (4-7) committed seven errors – that is not a typographical error – and the Cadets (2-7) three.
Next on the 56-game schedule is a three-game series against West Virginia in Morgantown.
It's all about baby steps for this bunch.
"This win is not going to do it,'' coach Greg Beals said. "This win is going to kick start it. We've got a couple of days of practice before we go to West Virginia, and we have to keep at it. We've got to dig into our backbone – dig into our core values – and keep working so that we can play cleaner and more confidently.''
Three Ohio State errors came in the seventh when Army scored twice to make it 5-5. Three more errors were made in the eighth with two more runs scoring for a 7-5 deficit.
Lousy fielding and pitchers not throwing strikes is what this team has been doing since the end of February.
All ended well when it was apparent that the Cadets flat-out ran out of pitching during the 26th of 27 innings of baseball over three days.
"Seven straight losses and you have an inning like that and it's easy to hang your head and shut down,'' Beals said. "This group didn't do that. The guys on the bench – I give them credit – they brought energy and wouldn't let us give up.''
With one out in the eighth, catcher Archer Brookman reached on an error by the left fielder and third baseman Marcus Ernst walked.
Up came Lipsey, a true freshman from Southfield, Michigan. He hit a 0-and-1 pitch off right-hander Tanner Gresham over the 357-foot sign in right-center to plate three runs.
Just like that, the dugout was like Mardi Gras without costumes and adult beverages.
"It felt like everything was going wrong (before the bottom of the eighth),'' Lipsey said. "My team set me up for that. I was just trying to help my team win and put the ball into play. Really, I was just looking for a fastball – something to drive – and it went over the fence. Honestly, I thought it was just a deep fly ball, but that it would get the job done (for a sacrifice fly).''
Lipsey, whose father and grandfather are from Columbus, smiled and glanced toward the doors to the celebration inside the clubhouse.
"This definitely feels good,'' he said. "It's a relief that we got the job done. I think this will give us some momentum. You can hear them inside.''
Ohio State lost plenty of leads during the losing streak. It blew a 3-0 edge against Pittsburgh in losing 6-5 on Saturday.
Reckart's home run, his second of the game, came on a 2-and-1 pitch that went over the 368-foot sign in left-center to make it 10-7 and provide breathing room.
Two more runs scored on one wild pitch.
It was that kind of crazy game that was hard on the eyeballs.
"It was a good day for hitting, that's for sure,'' Reckart said. "Today, my mindset was nothing is going to change at the plate. I was just looking for a fastball, being on time and getting a barrel on it.''
Reckart started his career at the University of Dayton, a mid-major team. He transferred to Dyersburg State Community College in Tennessee and played three long seasons before finally getting a shot to play major college.
He got to Ohio State on a referral from his former hitting coach at Dyersburg.
"Yes, for a while I did think I would be passed up,'' Reckart said. "You find the dog inside you. Believe in yourself and you can go a long way. My whole life I've been overlooked. Now, I'm giving it my all and having fun playing with these guys. This is a dream to wear this jersey. It's everything I've asked for. No question, I'm a hungry player.''
The Buckeyes did get one fine pitching performance. True freshman right-hander Jake Johnson of Medina, Ohio, came on for starter Wyatt Loncar with two out, two on and two runs having scored in the third inning and stopped the hemorrhage.
Johnson gave up a run-scoring single to his first batter, then threw 3 1/3 innings of scoreless ball. He gave up three hits, walked one and struck out four.
His fastball reaches only the high 80s. He mixes a cut fastball and changeup.
"The big thing for me is going out there and giving it everything that I have,'' Johnson said. "I have to give every single ounce of energy on the mound. Pre-game we knew Loncar was going to make his first college start. We weren't sure we were going to get three innings (out of him). I was ready when I was called.''
Johnson was so pumped after the fourth inning that he paced the dugout. When he struck out Braden Golinski to end the fifth, he shook a fist and screamed.
Thirty-two of his 55 pitches were strikes.
"This is huge for me knowing that I can go out and compete and have the brotherhood behind me,'' Johnson said.