For the second time in a season Tri-Village came up short against Cincinnati Country Day.  This time, however, there was no tomorrow, and no title.  The Patriots bow out with grace, by ten.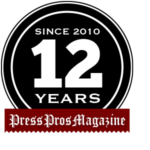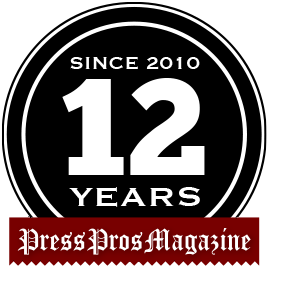 Vandalia, OH – Afterwards Tri-Village coach Brad Gray was magnanimous in his assessment of losing 54-44 to Cincinnati Country Day in Saturday's Division IV regional final game at Vandalia's Student Activity Center.
"You have to credit Country Day,"  said Gray.  "They came in and proved that they were better than us.  They beat us twice this year.  There's no thinking that we were better…you can't say that when someone beats you twice."
And in fact, that pretty much summed up the Patriots' final game of the 2021-'22 season, and a concluding record of 25 wins…and just three losses.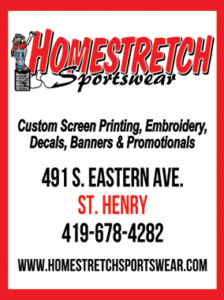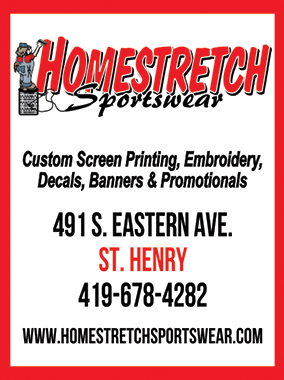 Cincinnati Country Day moves on to next week's OHSAA Final Four with a mark of 13-5 and as being winners of five straight in the post-season.
They were the better team on Saturday, although one could make the claim that Tri-Village had its chances.
The lead traded hands three times in the first quarter before Country Day scored last to claim an 11-10 lead.
And in the second quarter Tri-Village simply fell victim to the fates of basketball…and that mysterious phenomenon called tournament officiating.  Understand, however, that officiating DID NOT cost Tri-Village the basketball game.  But it's safe to say that if you haven't been noticed as an official all season…there's a good chance you might get noticed if you call a lane violation on a free throw in the regional final.  No one had probably seen it done through 27 previous games in 2021-'22, but it was called not once, but twice, on Saturday.
The game was whistled tightly for the most part in the first half, to the dismay of Country Day fans.  But the same calls were ignored for the most part in the final ten minutes of the game.  Which begs the question…if the game is supposed to be about the kids who play, how do they know how to play when they constantly have to adapt to the stripes?
This happens every year, and every year you get the same tired rhetoric about consistency, and the attributes of a more physical brand of basketball.  Coaches claim that they prefer it.  "Let 'em play,"  fans howl from the seats.  But while officiating didn't cost Tri-Village a trip to Dayton next weekend, it did bring to light that it's one of the National Federation's worst maintained institutions…and one that athletic administration (and media) is reticent to question or condemn publicly.
What did cost Tri-Village was just simple, pure basketball.
Cincinnati Country Day shot lights out in the first halt, hitting 11 of 17 shots from the field (65%), and four of six from three-point range.
"They made shots that they probably haven't been making,"  said Gray.  "#12 (Elizabeth Zimmerman) really stepped up, had a huge game, and she really kept them in it when I thought we were on the brink of really breaking something open."

Zimmerman made three consecutive 3-pointers that trumped made shots on the other end by Tri-Village, principally by Rylee Sagester, who had 12 points in the half, and Mehgan Downing, who had 9.  What hurt the Patriots was their being slow to close out on those three-point attempts, allowing Zimmerman free looks.
"Some of those shots were in transition,"  Gray justified.  "And it's hard to get matched up in transition.  Obviously we're trying to protect the rim first, and filter out from there, but we just got there a hair late.  But give them credit.  They shot lights out, and it's tough to make some of those shots in an environment like this."
Zimmerman did have a great game, with 15 points, second to teammate Gracie Barnes, who finished with 16.
But Tri-Village was occasionally guilty of not being strong enough with the ball, again proportionate to the amount of contact allowed.  Twice Rylee Sagester was buffeted on her way to the rim by the defense, twice the ball was stripped from her hands, and twice the ball ricocheted off her knee and out of bounds.
CCD hurt Loramie significantly in the semi-final round by playing their 2-2-1 zone press, but Saturday they resorted to more man pressure, which teams like Tri-Village are accustomed to.
"They really didn't play the 2-2-1 much against us.  They did for an occasional possession, but it was more man defense and doubling Rylee some, which is what they did in the first game.  It wasn't their 2-2-1 that bothered us.
"Once you get into the half court the physicality with which they play, if you're able to get away with it…which they were…just makes it really tough,"  said Gray.  "It's hard to get rim attacks when someone is riding your body and you have to deal with it for 55 feet up the floor.  It really wears on you.  They do a great job of pushing the line, establishing how the officials are going to call it, and pushing the line without crossing the line.  For them to play physically like they do, and stay out of foul trouble, teams are going to have a hard time dealing with that."
All of that said, Tri-Village left it all on the court.  Rylee Sagester is a shooter, and while she missed some shots Saturday she didn't shrink.  She kept shooting and finished with 13 points, though with just one in the second half, which was a different half of basketball than the first.
Morgan Hunt scored 5 points in the first half, but just three in the second.  She, too, should have gone home to some Bayer Back & Body and a heating pad.
Senior Meghan Downing was splendid, leading all scorers with 17 points, fairly distributed between both halves.  When CCD rooted her out of the paint, twice she stepped outside in the final quarter and cleanly dropped in the mid-range jumper.
"She's worked on her game so much,"  added Gray.  "After her sophomore year she decided that she wanted to be a college basketball player, and she's going to get that opportunity next year at East Tennessee State (NCAA Division I).  And she's going to get it paid for.
"Winning as much as you can is nice, along with state titles, but as a coach when you see your kids go on to the next level, and do it for free…you want to see them get those opportunities.  We're really proud of her."
And Torie Richards finished with 6 points, canning a 3-pointer in each of the third and fourth quarters.
Gracie Barnes led CCD with 16 points, and afterwards their coach, John Snell, could hardly contain his excitement.
"This is the first time ever, in the history of our school, for us to get to the state tournament, so this is pretty exciting,"  said Snell.  "And just the way we had to do it.  Every game has been a battle for us.  I was really concerned today because we expended so much energy on Thursday (against Loramie).
"We made a lot of shots today, and a lot of three-point shots.  We did that against Eastern Brown, and were able to bury them with the three-point shooting.  We believe that if we can get that kind of game…we can win it all."
And they might.  They have nothing left to prove to Brad Gray, who concluded his afternoon with a tribute to his senior players.
"This one is extremely hard because of the seniors and what they've put into the program.
"Obviously having a daughter in the class, I hope after all this they can look back on the program and be proud of the accomplishments, and not allow today to affect the way they feel about what they accomplished."
That path to the state tournament, by the way, is not easy.  Saturday proved it.
Ten years ago Tri-Village, with girls named Kayla Linkous, Shaye Thomas, and Krystal Falknor did get there, only to fall in the semi-final game to Berlin Hiland.  To Gray's wish, it didn't deter the future of the program one bit.
Suffice it to say, neither will Cincinnati Country Day.