Top-seeded Pickerington Central was on the ropes to upstart Olentangy Liberty, but dug deep for a 7-0 run in the final 41 seconds to win its eighth Division I district title in the past 11 seasons.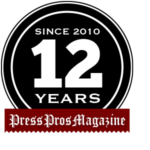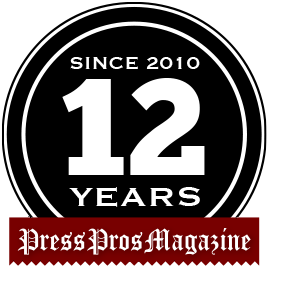 Columbus, OH – The irony wasn't lost on Alex "Sonny" Styles that he had to get trucked to help top-seeded Pickerington Central win a Division I district championship Saturday.
"I just kind of played the ball," Styles said with a sly wink. "We had to get stops to win the game. I did what I had to do."
One of the nation's top-rated junior strong safety prospects already committed to Ohio State, the 6-5, 225-pound Styles drew a player control foul call on Olentangy Liberty senior Cooper Davis on a bang-bang play with 13.6 seconds that had a huge impact on the outcome.
Central outscored Liberty 7-0 in the final 41 seconds to escape with a 54-49 victory, but the collision on a one-on-move about 12 feet away from the basket was loudly booed by Liberty fans and had Patriots coach Greg Nossaman fit to be tied. Furthermore, Davis made the leaner that would have put Liberty ahead.
Styles' feet were not set as he backpedaled and tumbled to the floor on impact, but the 6-4, 180-pound Davis certainly lowered his shoulder while initiating contact. The consensus was about 50-50 among media reviewing video.
"That was the play of the game," Tigers coach Eric Krueger said. "Even though he's a junior who is in last year playing basketball (Styles plans to enroll at OSU early), we call him a senior leader. He's a man among boys … and an alpha dog on this team. That play was an example of what he brings to this team."
Nossaman was careful in his wording about the call, but said, "A call here or there down the stretch" proved critical, adding that "this was a tough one to swallow."
Immediately after the call, Styles scored on a press-breaking layup to make it 52-49 with nine seconds left. Liberty missed the front end of a one-and-one and Central (22-2) sealed the win on a basket by Devin Royal.
Aside from Styles' late plays, the real hero for the Tigers was sophomore Juwan Turner, who scored a career-high 17 points, including an stone-cold three-point shot from the right corner with 41 seconds left to give Central a 50-49 lead.
"They were sinking in on Devin and Sonny and letting me shoot and I felt very comfortable and confident taking big shots like that," Turner said. "I had to step up and deliver, so I did."
Tenth-seeded Liberty (14-11) put forth a valiant effort, controlling the tempo, keeping Central's much bigger front line players off the boards and by hitting big three-point shots out of its motion offense. Davis, a Toledo signee, scored 17 of his 19 points in the first half.
The Patriots led by as many as nine points late in the third quarter. Central switched to a more aggressive half-court defense to push Liberty closer to midcourt and the ploy paid off in the form of steals and turnovers speeding up the tempo.
"They're so disciplined in the way they run their offense, much to the chagrin of some of my assistants, I felt we had to switch things up and take a few gambles to make something happen," Krueger said. "To me, that changed the game in a big way."
It marked the eighth district title in 11 seasons for Central and 11th overall.
Upper Arlington 48, Reynoldsburg 43
Nick Heath continued his late-season surge with 22 points and seventh-seeded UA won a hard-fought game with 13th-seeded Reynoldsburg for its fifth district title in 12 seasons and 10th overall.
"Nick just gets better and better every game and his ceiling is getting higher and higher," Tim Casey said. "His game has elevated so much in the last 15 games. We needed everything we got from him tonight."
With teammate Quinn Corna, a first-team all-district choice averaging close to 20 points, hitting just two of 15 shots from the field, Heath carried his team on his shoulders.
"At halftime, some of us were kind of yelling at each other and pointing fingers but coach Casey reminded us that basketball is a game of runs and we all had to pick each other up," said Heath, who has hiked his scoring average to 16 points per-game.
Reynoldsburg (15-10) took a three-point lead late in the final minute of the third quarter, but UA (21-4) responded with a 10-0 run to seize command.
Julian Hickman made a sensational block and scored on the other end to pull the Raiders to 45-43 with 1:10 remaining. With UA in delay, Heath and Corna sank three of four free throws to salt away the win.
Heath went 8-of-10 from the field and added eight rebounds.
"Heath was the difference for them tonight," Reynoldsburg coach Andy Moore said. "He cuts about as hard as anybody I've seen this year and creates ways to get off his shot. You have to guard him with a perimeter player, and he's more athletic and versatile than I think people realize."