The Buckeyes, who haven't lost this many games in a stretch since 1995, committed base running and fielding errors and again didn't get quality pitching in losing 6-5 to Pitt.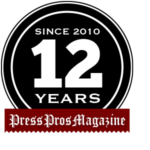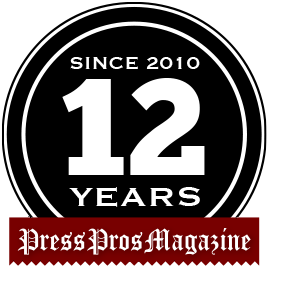 Fayetteville, N.C. – The natural grass turf that can pass for a country club fairway was chewed up behind home plate from University of Pittsburgh players celebrating a walk-off victory.
A solitary paper cup that was used to douse shortstop Brock Franks with water was crushed and left behind after he completed his home run trot.
In the visiting dugout, Ohio State players methodically packed their gear for the short bus trip back to the hotel. The only sounds were the scraping of spikes on the dugout floor and the rattling of bats in equipment bags.
Right fielder Mitchell Okuley put on his best smile in fist-bumping excited children as they stood next to the dugout. Another player handed them old baseballs that, to them, were golden nuggets.
Weather is in the eyes of the beholder, and on this Saturday the Buckeyes sure weren't soaking up the Carolina blue skies and 72-degree temperature.
For them, it was a dog day afternoon with Franks, who was batting all of .190 before game time, hit a one-out shot in the ninth to hand the Panthers a 6-5 victory in the second round of the All-American Classic at Segra Stadium.
That made it seven straight losses for the Buckeyes (3-7), and one has to go back to 1995 to find a worse stretch. That season, the team lost eight straight before rebounding to win 40 games and the Big Ten tournament championship to qualify for the NCAA tournament.
It was the second walk-off loss this week. On Wednesday, Cincinnati did them in.
Catcher Brent Todys was a cog on the 2019 Big Ten Tournament champions and knows a little bit about winning. He says, please, no meetings, no thrown equipment and, geez, no stinking excuses.
"At this point, seven in a row is not just coincidence,'' Todys said. "We've got to nut up and be better. At some point you have to be pissed off. We're way past the point where we should be hanging our heads. The seven in a row is on us.''
The Buckeyes won their first three games in the Snow Bird Class in Port Charlotte, Florida, but have been mostly blown out since that run.
No question, Todys said, the players are uptight.
"We're playing with some fear, and there's no reason for it,'' he said. "We have the opportunity to play baseball. A lot of people would want to do it. There is no other explanation. We've got to bear down.''
Ohio State closes the tournament against Army at noon Sunday.
Todys said the team must be chippy.
"Everybody – all 30 guys – has got to show up pissed off tomorrow,'' he said.
Coach Greg Beals has been ever so patient with this team. He has never been a screamer in believing that solid fundamentals and focus will win in the end.
"I hate to say this, but we're finding ways to lose right now,'' he said. "We have to keep grinding, keep doing what we know is right from a baseball standpoint. (If we do that) it's going to turn around. We're shooting ourselves in the foot and must find ways to beat those moments. We know how to win. We just have to find ways to break this mojo.''
The trouble usually begins with the starting rotation. It has had one quality start, that being six innings of three-hit ball by Isaiah Coupet in the season opener against Marshall.
No other start has lasted more than 4 2/3 innings. Six starts have not gone beyond 3 2/3 innings and two didn't even last two innings.
Yesterday, Nate Haberthier was lifted after 3 2/3 innings.
Ohio State led 3-0 in the third inning thanks to some terrible fielding by Pitt.
Haberthier gave those runs right back with two runs in the third on a homer by Tatem Levins and two in the fourth on a double by Franks and a wild pitch.
A two-run homer by true freshman second baseman Trey Lipsey provided the Buckeyes with a 5-4 lead in the fifth.
The Panthers evened things in the seventh on a sacrifice fly by Sky Duff. Duff got to third when reliever Ethan Hammerberg threw wildly to first base on a pickoff.
Closer TJ Brock, who came on with two out in the seventh, started the ninth by getting Johnny Long on a called strike three.
Then Franks hit the first pitch he saw just over the wall in right field to end it.
"We've lost on two walk-off home runs this week,'' Beals said. "Solo home runs aren't what beats you as much as the other stuff that went on in the ballgame. We have to do a better job throughout the game to put ourselves in a better position so we're not in a position where a solo home run can win a ballgame.''
It wasn't as if Pitt outplayed Ohio State in committing three errors and striking out nine times.
The Buckeyes have done things the last two days that Beals' teams never do. On Friday, they had two errors, including a dropped lazy fly ball in center.
Yesterday, they made two outs on one play when designated hitter Tyler Pettorini was tagged in a rundown between third and home on a chopper hit by shortstop Zach Dezenzo. Third baseman Marcus Ernst made the second out when he was caught flat-footed between second and third.
What made the gaffes worse is that Lipsey followed with his homer. Take away the base running errors, and it would have been a three-run shot.
That's what happens to teams that are in a funk.
"We were sitting first and third with nobody out,'' Beals said. "Those (base running) errors hurt us even though we still got two runs that inning. Two of their runs were walked on base. We had a throwing error to first base that put a guy on third base, and that scored a run. We had two out and a man on second and balked and wild pitched to get a run in.''