The Flyers hung tough, played tough, and were rewarded with a memorable 82-76 win over A-10 regular-season champion Davidson Saturday at UD Arena.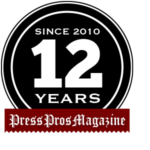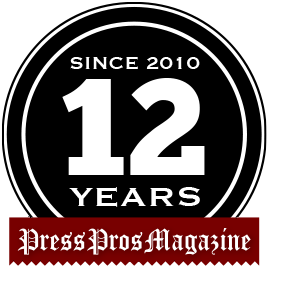 Dayton, OH — It was a basketball game of 'True Grit,' a game by the University of Dayton that would make John Wayne proud.
Davidson rolled into UD Arena Saturday afternoon as the Atlantic 10 regular-season champions, but it was the Flyers who played like champions.
There were several times when the Flyers could have shrugged their shoulders, shaken their heads and walked away as losers.
But they didn't. They ricocheted off every adversity thrown their way and scored an 82-76 victory.
"I'm really proud of our guys because this game was all about a level of grit," UD coach Anthony Grant told Larry Hansgen on the post-game interview show. "You had to have a level of grit, a level of toughnes to play in this game. Our guys showed that."
They did everything in John Wayne 'True Grit' fashion but wear eye patches over their left eyes.
When the game began, Davidson already had clinched the A-10 title and UD already clinched a top four finish to gain a first-round bye in the A-10 tournament.
So what was the reason to play until you legs wobbled and your persperation soaked your jersey?
Plenty.
Davidson could lose the No. 1 seed in the tournament and Dayton could climh from No. 3 to No. 2.
If Davidson had won, they would have clinched No. 1 and left UD at No. 4. But now. . .if VCU beats Saint Louis tonight, VCU gets the No. 1 seed. If Saint Louis wins, Davidson retains No. 1 and Dayton climbs over VCU and takes No. 2.
So the two teams played a game for the ages. And speaking of ages, the Davidson roster is stuffed upper class veterans, matched against a Dayton team with a roster of 11 first-year players.
And to think. . .well, this young Flyers team was one or two points away from being Atlantic-10 champions. They finished 14-4 and three of those defeats were by one or two points — 53-52 to VCU, 50-49 to George Mason and 55-53 to La Salle. If the Flyers had won just one of those games. . .if and just. But they didn't.
During the 40 minutes of hand-to-hand combat and down range sniping, the score was tied 12 times and the lead exchanged hands 11 times. Davidson's biggest lead with five points in the first half. UD's biggest lead was six with 3:23 left in the game when Kobe Elvis hit a three to push the Flyers in front, 71-65.
And the Flyers still led, 75-73 with 1:35 left. But Foster Loyer, returning to the lineup after missing four games with an ankle issue, made three free throws. That pushed Davidson ahead, 76-75. It gave Loyer game-high 25 points, but it also were Davidson's last points.
Koby Brea, who came off the bench, as usual, to score 18 points, buried a three to give the Flyers a 78-76 lead they protected to the finish.
Davidson's Korean-born star, Lee Hyunjung, scored 17 but he missed a shot and UD's Koby Elvis made two free throws at 0:43. Hyunjung then missed another shot and Brea wrapped it up in a pretty red and blue bow with two more free throws.
The game within-the-game involved Davidson's 6-foot-11 senior center Luka Brajkovic (14.5 average) against UD's 6-foot-10 true freshman center DuRon Holmes II.
Brajkovic sat most of the first half with two fouls and fouled out with 1:52 left and UD on top,73-71. He couldn't handle Holmes, who roamed the range for 20 points that included 10 of 13 from the foul line. And Brajkovic took only six points to the bench with him.
The Flyers had their own foul miseries. Toumani Camara fouled out with 3:05 left, taking 10 rebounds with him. And point guard Malachi Smith sat for some crucial minutes down the stretch with four fouls
Once upon a time, early in the season, it was nothing unusual to see the Flyers turn the ball over 18 to 20 times a game. On Saturday, they turned it over only four times and two of those were on offensive fouls.
Both teams earned marksmanship awards. Dayton shot 28 for 51 (54.9%) and 10 for 19 from three (52.6%). Davidson was 26 for 53 (49.1%), 11 for 23 from three (47.8%).
It was Dayton's final home game and final regular season game and the Flyers finished 22-9 overall. Davidson finished 25-5 with a 15-3 A-10 record, one win better than UD.

As usual, the Flyer Faithful was a raucous lot, especially The Red Scare student section. Grant was effusive in praising the crowd during his post-game interview with Hansgen that is piped throughout UD Arena.
"Unbelievable the way Flyer Nation showed up today, that was awesome and thank you very much," he said to the crowd.. "An unbelievable environment today."
About the game, Grant said, "Give Davidson credit, they are an excellent basketball team. This was a really, really good college basketball game."
With the back-and-forth, up-and-down progress of this game, like a standard Duncan yo-yo, the Flyers always had the answer. It was key threes by Brea, key passes by Smith to Holmes for flush dunks, big-boy rebounds by Camara, sweat-inducing free throws by Holmes and Elvis.
As Alexandre Dumas put it with 'The Three Musketeers,' it was all for one and one for all.
"That's growth. . .for a basketball team to move on to the next play," said Grant. "Our guys did that. Davidson made some tough shots and defensively it was a tough challenge to limit them. They have really good players running a really good system that makes them hard to guard.
"Our guys made a few plays down the stretch that allowed us to win this game," he added.
And only four turnovers. . .something Grant constantly harped about early in the season when it was 15 17, 19 or 21 in early-season games.
Grant was nearly matter-of-fact about it when he said, "Our guys did a great job of taking care of the basketball."
Actually, on this day, they did a great job in every parts of the game against an outstanding team.