Leading by five points at halftime, Marion Local and Jack Knapke (below) blitzed Spencerville in the third quarter of Friday's Division IV district final to claim the title and advance to next week's regional round.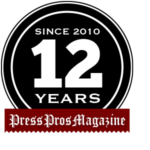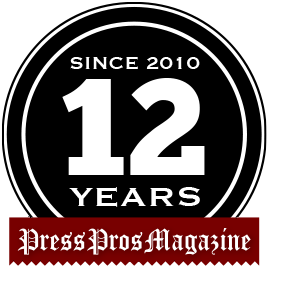 Wapakoneta, OH – Marion Local coach Kurt Goettemoeller has always lauded his program's defensive and competitive legacy for past successes.  That being, of course, it's hard to lose when the other team can't score!
Friday night that legacy loomed once more in a convincing 49-31 win over Spencerville (21-4) to claim the District title at Wapakoneta, and improve their season's record to 21-4, moving on to next week's regional round to be played at Bowling Green.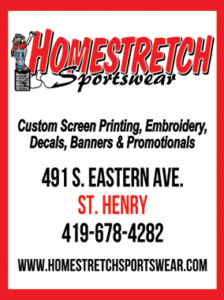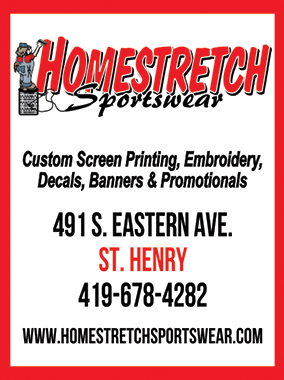 Never was Marion Local basketball more in evidence, from a ragged first half start that saw them score just 7 points (7-4) in the first quarter, and 19 for the half (19-14)…to a complete competitive turnaround coming out of the halftime locker room to begin the second half.
Marion played its defensive trump, went on a 14-2 run for the quarter, and ran a good Spencerville team out of the game, the tournament, and the season.  The Flyers eventually claimed a 49-31 win.
"It's our defense,"  senior guard Peyton Otte said.  "Our coaches had us well prepared, we knew all their stuff, and we just settled down with our defense.  And on offense we got it to our big man down low and he went to work."
Sounds pretty simple, doesn't it?  Too simple for a one-and-done tournament scenario?  Actually, Otte nailed it.  It was just that simple.
Both teams struggled to score at the outset, and both missed multiple opportunities to score from point-blank range, and Marion clanked a handful of open jump shots that ended as long rebounds in the hands of Spencerville.
But the Bearcats could do little more on their end, and that big man that Otte referred to, Jack Knapke, made his presence felt around the rim on defense.  He swatted a couple, altered a couple more, and served notice that it might be a long night if Spencerville didn't hit some shots from the perimeter.
In the meantime Brady Ronnebaum finally hit a three-pointer to start the second quarter, Tate Hess scored a bucket, Otte scored, and Knapke collected a pair of baskets on deft moves inside to push Marion's halftime advantage to 19-14.
But coming out of the locker room, Marion kicked it to another gear, scoring the first 10 points, totally flummoxing Spencerville for eight critical minutes — creating turnovers, claiming loose balls, and getting some easy baskets in transition.  It took the Bearcats six minutes to score, and by quarter's end Marion had doubled the score…and the game, for all intents, was part of the legacy.
"It was a good feeling because it was so low scoring, and such a nip-and-tuck game in the first half,"  said Goettemoeller.  "Both teams defend well, and they've got a really good offense.  So to squirt out to a five-point lead before the half was good, because it was such a close game, and I give a lot of credit to our assistants for getting our defense prepared.  I told them to lock in on them and what they want to do, and get our guys ready.  And they did a great job and our kids bought in."
Spencerville rinsed itself to score 15 points in the final quarter, but Marion scored 16 and the outcome became academic.  Jitters appeared to go away, shots began to fall, and sophomore center Jack Knapke took another step in his matriculation as an area big man of reckoning for the future.  Knapke finished with 17 points, nine rebounds, and had three blocked shots.
More irony as only high school basketball can provide, Marion's win served as a bit of redemption, atoning for a regular season loss to the same Spencerville team three weeks ago, when it handed Marion a fourth loss, 53-48.
"Yeah, that was some motivation for us," claimed Otte, who scored eight in Friday's district final win.  "They jumped on us right away in that game and we knew that we couldn't allow that to happen tonight.  We didn't want to let them get hot."
Gratifying, too, was the distribution of points by Marion.  Knapke's big game yielded game-high honors with 17 points.  But Jadyn Mescher heated up for a couple of three-pointers in the second half to finish with 10.  Otte chipped in eight, Tate Hess had six, Ronnebaum had five and Hudson Rose finished with three.
For Spencerville, Josh Henline led with 12 points, teammate Evan Osting had 10, and Tyler Koenig and Dylan Smith had six and three, respectively.  That was it, shocking for a team of such high repute and respect within the northwest district tournament.
"Their guards are really good,"  added Goettemoeller, "and our guards just really defended them well tonight.  To hold them to two points for the third quarter…that allowed us to gap them and give us a double-digit lead going into the fourth.  Then we had to take care of it because they're really capable of pressuring the ball, they're 'handsy', they do a good job in the passing lanes…and our guards just took care of it.  We spaced them out and got some easy baskets, and kinda' took their will there in the fourth quarter."
For a team that started late because of football, and struggled for the first weeks of season to get their legs, Marion now has won ten of eleven going back to the end of January, and has done it with one very familiar attribute.
Not having one particular scorer on a given night, they do it with their defense.
And relative to Otte's statement about losing that first encounter with Spencerville, this time there was no jumping on, no ton of bricks…no 20-8 score at the end of the first quarter.  Teams can't win if they can't score.
So it is when you play Marion these days.  Always been that way!