Finishing first in the qualifying round, Coldwater entered the final bracket of the Division II bowling finals with confidence and momentum.  But Mechanicsburg overtook them in the final game Friday to claim its second consecutive Division II bowling title.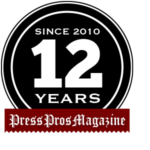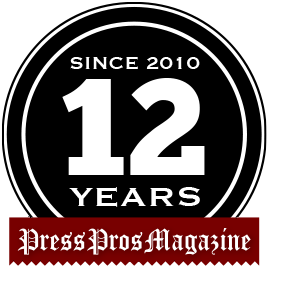 Timing is everything, they say.  And in sports there's simply no alternative.  You have to have it when you have to have it.
Such was the case Friday at the Wayne Webb Bowling Center in Columbus where the Coldwater Cavaliers, seeking their fifth title in state bowling, came up short to Mechanicsburg in the final game.  Mechanicsburg would push through to claim the championship, their second in as many years.
Two area teams qualified for the tourney, Coldwater and Versailles, and both accorded themselves well in the preliminary round.  Coldwater finished on top of the eight-team qualifiers with a total of 2,950, and 18 pins ahead of Mechanicsburg…while Versailles finished fourth with 2,787.
But Versailles got knocked out of the first round of the final bracket, losing to Liberty Center, while Coldwater pushed on through Fairport and Liberty Center to match up with Mechanicsburg in the final.  Mechanisburg, out of nearby Champaign County, rode a brilliant day by Peyton Leeson to claim the title in the final Baker game, 200-182.
"We got off to a great start, taking the first two games,"  said Coldwater coach Rick Hartings.  Coldwater eclipsed 200 in the first two of the five final games, compared to Mechanisburg's 162 and 189.
"We just ran out of gas at the end,"  said Hartings.  "Still, it's not the end of the world when you finish second.  It's just that the standards we set are pretty high."
The fact that the Cavaliers were around at the end is a testament to the overall quality of the program…and that standard of excellence that apparently motivates them.  Their two most consistent bowlers, Keaton Bruns and Hayden Beougher, both had less than average days.  Bruns rolled a 207 in the first of his three individual games, but then fell to 164 and 172, finish #38 in the top 54 individual ranking.
Beougher fought the conditions, and splits, all day and finished outside the top 54.
Freshman Austin Burden, who didn't start in the first game of the three-game qualifying round, came off the bench in the second game and rolled seven consecutive strikes, and gave the Cavs a lift with a team-high 254.
"We started the five guys we thought we should start,"  said Hartings.  "But Austin is a guy who we're not afraid to bring in because he can make some shots.  He'll bowled pretty well at times in match play."
"Keaton really hasn't bowled great the last three tournaments, the sectional, district, and today,"  added Hartings.  "I don't know if he put too much pressure on himself, or what.  He's just gotten off to some slow starts and always seems able to turn it up a notch and bowl better at the end.  He just wasn't comfortable in those first three games.
"But he's a leader and a guy that can strike when you need him two and we had him back down bowling fifth by the end of the Baker games.  Same thing with Hayden.  He bowled great last week at the district, but the conditions were a lot different, I think.  It was a little bit harder today.  It was tough for him to repeat shots and get comfortable."
Still, they were within striking distance of Mechanicsburg in the final game of the day.
"We just had a couple of bad opens that robbed us of momentum, and they're a good program,"  said Hartings.  "We kinda' ran out of gas, and there was some pressure.  We just didn't finish it off."
In the final state standings Versailles would rank 5th in the final eight teams, disappointing for Tyler Phlipot's group because they're a senior-laden team and this year represented their best opportunity in years.
But a pair of Tiger bowlers did rank in the top 54 bowlers for the day.  Landon Henry finished #17, individually, with a 589…and teammate Matt Francis finished #22, with a 574.  Another Tiger, Justin Heitkamp, finished #37 with a 544.
Other individuals who distinguished themselves:
Coldwater's Nathan Snook finished second to Mechancisburg's Leeson, individually, bowling a three-game series of 662 (246, 233, 183).
Teammate Carter Berke finished #11, rolling a three-game series of 609.
St. Henry's Peyton Thomas was the lone member of his team to qualify as an individual, and he ranked #23 for the day, bowling a 571.
Another bit of irony…Mechanicsburg is now just the second state team to have won back-to-back bowling titles in Division II.  The other?  Coldwater…in 2012, and 2013.
"They were a good program and expected to compete for the state title,"  said Hartings.  "And we were expected, along with Fairport Harding, to compete with them.
"And so was Versailles.  They're loaded with seniors, and lost to Liberty Center, and that was a tough one for them to lose.  The perfect scenario would have been for us to have faced Versailles in the finals, but it didn't happen."
* Note: What did happen this year…was a record number of people who followed area bowling action on Press Pros.  And we'll take this opportunity to appreciate those area bowling sponsors on Press Pros that make it possible.  They include:  presenting sponsor, Bowlerstore.com, in Versailles…Speedway Lanes, New Bremen…Pla Mor Lanes, in Coldwater…Community Lanes, in Minster…and the Mr. Shoppe, in Coldwater.  We couldn't have done it without you…nor do we want to!