Coupet matches the ace right-hander for almost four innings, but control trouble dooms the sophomore and his team in a sixth straight loss.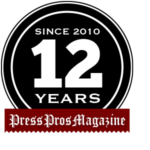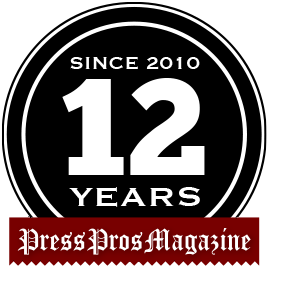 Fayetteville, N.C. – If Ohio State true sophomore left-hander Isaiah Coupet keeps eating his Wheaties and begins to trust his stuff, teams eventually could be paying a price stepping into the batter's box against him.
Coupet gave Campbell University a glimpse of his marvelous curveball the first three innings in the first round of the All-American Classic on Friday night, and he got spectacular results for a while.
The watch words here are for a while.
The Camels might come from the mid-major Big South conference, but they play big boy baseball in having qualified for four NCAA tournaments since 2014.
Coupet wowed them in striking out the side in the first inning and fanned five more, but Campbell waited him out in scoring three runs on four walks in the fourth inning on the way to a 7-2 victory at Segra Stadium.
The 4,800-seat ballpark is the home of the Class A Fayetteville Woodpeckers of the Carolina League.
Other than Coupet's control woes, the problem was Camels 6-foot-4 right-hander Thomas Harrington. He gave up four hits, one run and one walk and struck out 11 in seven innings.
"We knew their starting pitcher was a good pitcher,'' Buckeyes coach Greg Beals said. "You have to give him credit. We had a really good game plan for him, but we just didn't execute it. We went after balls down in the zone. If we got a hit when we needed them, that changes the complexion of things. We had 10 fly ball outs.''
The Buckeyes (3-6) will attempt to end their losing streak at six games against Pitt (5-4) at 1 p.m. Saturday. The Panthers lost to Army 5-3 yesterday.
Outfielder Mitchell Okuley of Olentangy Liberty High School was the lone spark in the batting order in going 2-for-4, including a solo home run in the ninth.
He's down, of course, but not defeated.
"I think we just need to hang tough and come together as a team,'' Okuley said. "I know we're talented. I've seen it in practice and the first three games of the season. I know we can do it. This game is all mental. You have to care, but you can't get down on yourself. Everyone on this team can be a leader, but the older guys have to help the younger guys. The guys have to trust each other.''
For a little while, Ohio State played the way Beals eventually envisions.
It took a 1-0 lead in the first inning when third baseman Marcus Ernst led off the game with an infield hit up the middle, stole second and went to third on a bunt single by left fielder Trey Lipsey.
Beals knew runs would be hard to come by with Harrington pitching, and played small ball by having Lipsey get into a rundown between first and second on a fake steal.
Lipsey avoided the tag long enough for Ernst to sprint home.
Coupet followed his gem of a first inning by retiring three straight batters after Jarrod Belbin led off with a clean single to right.
In the third, Campell's Grant Knipp led off with a no-doubter home run to left. Waldy Arias walked, but Coupet got two of the next three outs on strikeouts.
But Coupet, who worked only 17 1/3 innings last season, unraveled in the fourth starting with a five-pitch walk of Belbin leading off.
He seemed to be on the verge of another strong inning by striking out Zach Williams and Drake Pierson, but consecutive walks to Lawson Herrill, Knipp and Arias forced in one run and ended his night.
Reliever Nate Karaffa came on and gave up a two-run single to right to Bryce Arnold to make it 4-1.
What happened to Coupet?
"I don't know,'' he said. "I have a slight hamstring problem, but that's no excuse. I have to do better than that. Innings are good (to get more experience), but it's about competing. I would say consistently going out there and giving us innings.''
Coupet pitched 44-plus innings as a high school junior for Homewood in Flossmor, Illinois. His senior season was wiped out by COVID-19 precautions.
Last season, he got in 17 1/3 innings in 15 appearances as a true freshman for Ohio State. He had one save and an 0-3 record with a 3.63 earned run average.
With ace Garrett Burhenn being drafted in the ninth round by the Detroit Tigers and No 2 starter Seth Lonsway taken in the sixth round by Cincinnati, Beals needed starters.
Obviously, Coupet is still developing.
"It's rough, but it's a part of the process,'' he said. "Missing senior year was challenging. But when I came here I was ready to get out there and get into action. From the jump I thought I could play here. I think my stuff could play here as long as I attack the zone.''
His father, Ernst, taught him how to throw the curve and when to throw it.
"That's from my dad. I started throwing the curveball pretty young,'' Coupet said. "I threw it every day as soon as my dad gave me the go-ahead. He said, 'We're not going for speed, but the shape of it.''
Okuley, a left-handed batter, said Marshall players told him trying to hit Coupet's curve "was like swinging at clouds.''
Pierson drove in a run with a single in the fifth to make it 5-1.
There would be no hope of a comeback on this night against Harrington.
No shame there. He was voted the Big South freshman of the year in 2021 after going 6-3 with a 3.45 earned run average in 16 appearances.
This season, he struck out 13 and gave up one hit in a victory over Appalachian State and struck out nine and gave up two hits, one run and one walk in seven innings in a loss against Maryland.
Last season, Campbell won the Big South and was eliminated from the post-season by eventual national champion Mississippi State. It finished 37-18.
The Camels' 4-6 record is deceiving. One loss came from then 25th-ranked East Carolina and three came from No. 22 Maryland. On Wednesday, they defeated No. 8 North Carolina State.