Division I signees Imarianah Russell and Mya Perry combined for 38 points, but it was Reynoldsburg's defensive work that stymied Dublin Coffman and paved the way to a 56-47 win in the Division I regional final.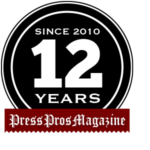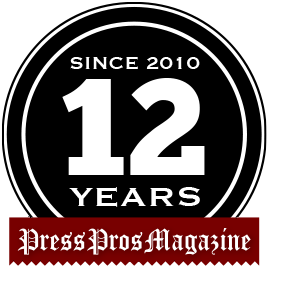 Westerville, OH – Boasting three Division I-bound senior signees in Imarianah Russell (West Virginia), Mya Perry (Ohio State) and Makiya Miller (Wright State), the purple-and-gold (and black) clad Reynoldsburg Raiders look something like the girls basketball version of the Los Angeles Lakers' NBA dynasty in the 1980s known as Showtime.
No duo in the state is as tough to guard as athletic, strong 6-foot-tall mid-range marvel Russell (25 points, 7.8 rebounds per game) and quick, smooth 5-11 Perry (18.5 points, 60 three-point goals). Miller, at point guard, is an excellent facilitator.
But on this night before a raucous sell-out crowd at Westerville South's Ed Calo Gymnasium, it was Reynoldsburg's pressure defense that stole the show in a highly-anticipated Division I regional championship game against Dublin Coffman.
By face-guarding and occasionally double-teaming the ball and jumping the passing lanes for steals, Reynoldsburg seized the tempo from the opening tip and went on to beat Coffman 56-47 to secure its fourth state tournament berth, all since 2012. Fourth-ranked in the final state poll, Reynoldsburg (24-2) will face Saturday's Toledo Start-Whitehouse Anthony Wayne winner at 8 p.m. Friday at University of Dayton Arena.
Unable to get its patented motion offense and three-point shooting game in gear, third-ranked Coffman (24-2) saw a 22-game win streak scuttled.
"We tried to pressure them and make them as uncomfortable as possible," Raiders coach Jack Purtell said. "They do such a good job setting screens and getting their shooters open, we tried to speed up the game – primarily on the defensive end – in hopes of getting them out of their comfort zone. To get out of the gate fast was huge."
Reynoldsburg did just that, racing to a 10-2 lead just five minutes into the game. Coffman missed its first seven shots and by the lead ballooned to 22-10 early in the second quarter, the Shamrocks were just 1-for-12.
"The last time we faced them (a 60-57 loss in a 2021 regional semifinal), we got outhustled, and there was no way we were going out that way again," Perry said. "We had a game plan coming in and we followed it. This was the last chance for our seniors to get to state. We just wanted to go out, be positive and have fun tonight."
Trailing 32-21 at halftime, Coffman subtly tweaked its approach and, to the surprise of few, made a game out of it. But seemingly whenever the Shamrocks pulled within four or five points, the Raiders answered with a flurry of their own. Midway through the third quarter, Perry turned two backcourt steals into easy layups.
"We knew Coffman was going to make a run at us … they're just too good and too well coached," Purtell said. "I have a lot of respect for them and for coach (Adam) Banks. We reminded the girls at halftime that we were up 11 on them at halftime last year and let it get away. We told them coming out the gate in the third quarter would be crucial. And then Coffman made their run."
Taylor Covington's three-point shot with 5:40 remaining in the game pulled Coffman's deficit to 45-42, but the Shamrocks would never come closer.
Six empty possessions by Coffman, including three turnovers and spate of missed layups, allowed Reynoldsburg to rebuild a 10-point lead within two minutes. Samara Savoy made two baskets in the surge, allowing the Raiders to spread the floor and force the Shamrocks to foul. Coffman would never get closer than six again.
"Getting down early really hurt us," Banks said. "We've got a lot of great athletes, but they do, too. They pressured us in the halfcourt and made us uncomfortable. They definitely established the tempo and we spent all game trying to battle back. We exerted so much energy coming back, I think it really took a toll. I think that affected some of the bunnies we couldn't get to go down. The shots just didn't want to go in tonight, and you have to credit Reynoldsburg for that."
Russell finished with 21 points, Perry 17 and Savoy 10 to lead Reynoldsburg.
Wisconsin-bound junior Tessa Grady paced Coffman with 19 points and Covington added 12.
Purtell said harassing Covington, a senior point guard who had a brilliant semifinal game in a win over Pickerington Central, was a top priority.
"I'll tell you what, we only played six girls tonight and I guarantee you they'll be tired tonight," he said.
The win was especially sweet for Russell, who likely will be among a crowded field for Ohio's Ms. Basketball Award, since spent her first two seasons at Coffman before transferring.
"For this group, it's our first trip to the Final Four and that's what we've been shooting for the past two years," she said. "I had a lot of things I wanted to say (about the transfer), but I wanted my game to do the talking."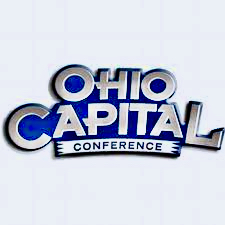 Reynoldsburg previously reached the state tournament in 2010, 2012 and 2016, but was bounced in the semifinals each year. This year's path through the semifinals potentially looks much friendlier.
Provided both teams take care of business, a juicy potential title game matchup against top-ranked, undefeated Cincinnati Mount Notre Dame might loom. State champion in 2019 and 2021 and undefeated when the COVID-19 pandemic cancelled the state tournament in 2020, MND is led by 2021 Ms. Basketball KK Bransford, a Notre Dame signee.
"We've been hoping all along that this was our year," Purtell said. "We've got a bunch of hungry seniors who wanted this bad. We set up a schedule to really prepare us for this game and, hopefully, beyond. I'd really like to get a win down there this time, or maybe even two."