Trey Majidzadeh scored 21 points, including the eventual game-winning basket in overtime, as Olentangy Liberty rallied from a nine-point deficit in the final 1:28 to stun Olentangy Orange 53-50 in a district semifinal.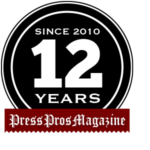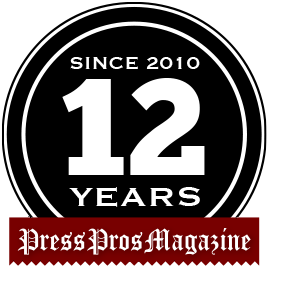 Marysville, OH – Out of all the crazy ways Olentangy Liberty has won and lost razor-close games in a season of extreme peaks and valleys, this one may have taken the cake.
The fact that 10th-seeded Liberty managed to edge eighth-seeded Olentangy Orange, 53-50, in overtime of a Division I district semifinal Wednesday at Marysville was mind-boggling, considering the following:
Patriots' high-scoring guard Cooper Davis did not score his first points until sinking a pair of free throws with 1:56 remaining in regulation. His first field goal didn't come until over a minute later…but more on that to come.
Liberty went a span of 8:17 – the equivalent of an entire quarter – in the second half without a point.
Given the staunch defense being played by both teams, Orange's 40-31 lead with just 88 seconds remaining seemed insurmountable.
"To be down nine like that and come back to win, I really don't know what to say," Liberty coach Greg Nossaman said. "Although it certainly wasn't one of our better shooting nights, on a positive note, the players showed a lot of heart and character to not fold up the tent under those circumstances. And you know all too well, we've been in a lot of these this year."
Liberty has seen 13 of its games decided by six or fewer points, with all but two being two-possession games in the final two minutes.
Senior guard Trey Majidzadeh, who practically carried the Patriots on his back with 21 points and some late-game heroics, was unaware of the deficit Liberty erased late in regulation after the lengthy cold spell.
"Oh, my God," he said. "I'm speechless. This trumps every one of the other close games we've been in this season. Cooper and I were both really struggling and the team as a whole was really frustrated. But this was one of those grinder type games, and we just kept grinding and finally got a few breaks to go our way at the end."

Liberty (14-10) will face top-seeded Pickerington Central at 5 p.m. Saturday at Ohio Dominican University in the third of four district title games.
Not unexpectedly, the rubber game between district and Ohio Capital Conference Central Division rivals had been nip and tuck until Liberty's prolonged slump helped Orange build a nine-point lead.
But a litany of odd events soon ensued.
Orange (15-8) missed the front end of successive one-and-ones at the 1:21 and 1:00 marks.
Davis hit a 27-foot three-point shot – his first basket of the game – and completed a four-point play after being fouled to cut the deficit to 40-39 with 53.6 seconds left.
Majidzadeh banked in a deep three-point shot from the left wing with 23 seconds remaining to tie the game at 44-all. He had scored on a nifty spin move on the previous possession.
"No, I didn't call the bank," said Majidzadeh, slyly winking. "With Cooper struggling, I kind of felt like I had to take on a larger role in helping us score. Usually, it's by taking the ball to the rack, but we really needed a three there to stay in the game."
After dribbling away much of the remaining time, the Pioneers' Jordan Edwards drove hard down the center of the lane before dishing to Mike McCollum in the corner for a potential winning shot. But the whistle blew and Edwards was called for a player control foul, with Parker Hinkle taking the charge.
Davis caught an inbounds pass near midcourt, but his 35-foot runner misfired, forcing overtime.
In overtime, the lead changed hands four times, with neither team able to pull ahead by more than two points.
Eddie Brown scored on a nice interior pass from Elias Lewis with 43 seconds left to give Orange a 50-49 lead.
On an extended possession with few scoring chances, Majidzadeh drove the left side of the lane and scored at the 13.4 second mark to make it 51-50, Patriots.
McCollum missed an off-balance runner in the lane and Davis rebounded with 1.1 seconds left and was promptly fouled. His two free throws accounted for the final margin.
Majidzadeh scored 21 points to pace Liberty. Davis, a first-team all-district choice and Toledo signee averaging 20 points per game, was held to 10 — all in the final five minutes. He also had a handful of key rebounds and defensive plays down the stretch.
"Down the stretch, I think we made them take tough shots," Nossaman said, "and with all the long, athletic guys they have, they're tough to guard. As the game went along, we tried to keep them from driving the middle and dishing it out to the shooters. The charge Hinkle took turned out to be huge."
McCollum had 16 points to lead Orange, which just 12 days earlier beat Liberty, 65-55, to keep the Patriots from claiming a share of the Central title. Liberty won the first meeting, 53-48.
Understandably, 10th-year Orange coach Anthony Calo was downcast after watching his team fritter away the big lead late.
"You have to give Cooper and Trey credit for making those key (three-point) shots late in the game, but let's face it: Neither of those were high percentage-type plays and we would normally let you have those," said Calo, a son of legendary Westerville South coach Ed Calo. "Trey played great. Give him a ton of credit for making a lot of plays when mattered.
"The hard part for me to accept tonight is that we played a really good game for like 30½ minutes and then just gave it away. We have a lot of talented players coming back next year, but I really feel for the seniors who have been on this journey together since they were in elementary school."