Phil Barhorst's story as junior varsity coach at Fort Loramie is about something better than the average preliminary game that you hope doesn't go to overtime. What he's given to Loramie's success in women's basketball cannot be quantified, and yet he's more happy for what it's given him.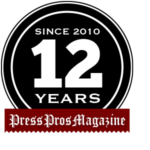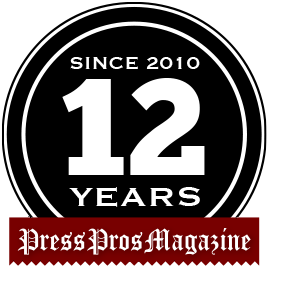 Ft. Loramie, OH – If you ask among those most intimate with the Fort Loramie women's basketball program – those most honest, appreciative, and dare to be forthright – they'll tell you.
In the sports version of the old human adage about behind every good man there stands a great woman, they'll tell you that at Loramie the script, for once, has been flipped. In this case the woman is varsity basketball coach Carla Siegel, three-time winner of the OHSAA Division IV women's title in Ohio (2013, '15, and '21).
But they'll also tell you that the man who stands behind Siegel, and responsible for what seems like the endless stream of talent that's made Loramie the perennial standard for Ohio Division IV women's basketball…is long-time junior varsity coach, and a great one, at that, Phil Barhorst.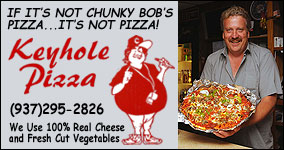 Perspective?
His career record is 246 wins against 24 losses.  That's 91.1% of the games he coached.
Not only has Loramie won three state titles since 2013, they've been to the Final Four seven times since Barhorst took over the Redskins' JV program in 2010. And in 2020, the year in which Covid forced cancellation of the state tournament, Fort Loramie won 26 games, lost none, and was denied the opportunity to play for what would have been (at the time) a third title.
When they came back last year, and won the 2021 crown against McDonald with a 26-1 record, it marked a two-year string of 52 wins against one loss.
Ironically, in his thirteen seasons as JV coach, Barhorst has twice amassed win streaks of 40 games or more against the impressive opposition that yearly comprises Loramie's schedule. The best of the two, 62 games, was snapped six  years ago. In the time since, his influence on Loramie basketball helped Carla Siegel win those 52 games against 1 loss, and of course, her third championship.
"He's a great basketball mind," said Siegel recently. "And he provides a great consistency and stability that we need. We have a great staff, and we've had a great staff over the years, but Phil's been here now for a long time.
"I was lucky enough to get him at a time when he had watched a number of girls go through our program. He understood what we were trying to teach on the floor, and he was just a natural fit. Now, we've gone to state seven of the thirteen years he's been with me."
The respect is mutual.
"Most people think Carla's this rough, tough personality you see on the sidelines,"  Barhorst adds.  "But I've seen her in the locker room after losing an 18-point lead, a state semi-final game where you have to speak to your players, soften the blow, and make them feel good about what they've accomplished.  She has a deep passion for the game and her players."
Barhorst is a big man, physically, in the neighborhood of 6'4" and 250 pounds.  But his approach with what he does is often quiet and understated.  His own personal basketball story is a perfect combination of what he now tries to teach to adolescents seeking to learn the game.
"I grew up in Sidney, went to Holy Angels, and got cut from the team in the seventh and eighth grades," he laughs. "It wasn't until I transferred to Anna to go to high school that I actually made the team and played for Bob Anderson. There's a lesson there that I try to share with the kids.
"I've always loved the game.  I was one of those kids who didn't want to take the uniform off for the last time. When the opportunity came up to coach with 'Coach' (Siegel), I told myself if I had the chance to have a positive effect on just one kid I would consider myself successful. What I didn't realize was what a profound effect the kids would have on me."
His impact on the Fort Loramie community goes well beyond basketball. He and wife Ann are the parents of daughters Faye and Haley, who both made an impact on Loramie sports in both basketball and volleyball.  Faye went on to become a three-time All-American athlete at the University of Dayton in volleyball.
He's a successful businessman with the Ruhkenkamp Boring & Trenching Company, established as one of the area's leaders in developmental excavation services.
When he's not coaching, he's a frequent bus driver for all Loramie sports.
And, he's a former member of the district's board of education, serving for nine years.
His imprint can be found on a lot of the culture and priorities of Fort Loramie, Ohio.
But you'd never know. Like in the manner he coaches, his personality is shown through the girls he helps mentor and puts on the floor. He's good with a plan, in this case Carla Siegel's plan, her culture of high energy, pressure basketball, and the depth to keep that pressure on opponents for four quarters and hundreds of wins and the three titles over their thirteen seasons together.
"She (Siegel) always listens to her assistants' input.  She might not use it, but she DOES listen.  I don't think you see that in a lot of places."
And, his impact can be felt through the discipline he brings to his work, and even in casual conversation. His words are well-chosen. He can say a lot with few words. His time-out huddles are efficient – his message usually direct. He builds simply, with basketball bricks and mortar.
"I played for Bob Anderson in high school," says Barhorst. "And when you played for him it was his way – you do it the right way. He taught more about life than he did about any one basketball game. You have to be disciplined – Carla is disciplined in what she does, and I'm disciplined in what I do. It's a matter of regimen along the way. When you're on the court you've got to be focused, and if you're not you're going to get talked to.
"I'm a straight shooter. I tell the girls, 'You can have your fun later, but you'd better be focused when you're on the floor'. Discipline, along with team camaraderie, go hand in hand if you want to be successful. If these girls don't get along off the court, they're not going to win, or win big. I've seen it in every group, and these kids are best friends."
Ironically, what he teaches, and the girls he's taught…he credits for having made a personal impact on his own life – life lessons he took from Anderson.
"I think a lot about the first group of girls I coached that included Reggi Brandewie, Paige Ordean, and Amanda Holdheide. Those three stuck it out with the program the whole way – through winning the 2013 Division IV title. That was our first, and Reggi played that game on a torn ACL. She wasn't missing it, and she wasn't coming out.
"Discipline was a part of that, that and the relationship that those girls had for having gone through all four years. That is why we've had the success we've had. You look at the number of groups over the past thirteen years…that have started as freshmen and played all four years. They've stuck together, knowing how hard it would be, knowing the expectation, and knowing the commitment it takes to be part of something special."
The profound effect!  His expression, his voice, softens as he tells the story. Phil Barhorst is a big man, disciplined, and prone to emotion over the irony of learning from the very kids he's taught. Look at the photo of him with Brandewie after the 2013 title win, his eyes red with emotion. He lives through the same life lessons he teaches.
"That's one of my favorite photos,"  he shared recently.  He didn't need to explain.
And it comes as no surprise that Loramie is again on the verge of more success and notice as a participant in this week's regional round of the 2022 tournament. You'll see the tall blonde woman in the red sweater, but you might not notice the big man sitting on the end of the bench.
Many would assume that he drove the bus.
But behind at least one great woman, you know……!