Marion Local's size advantage in sophomore Jack Knapke gave the Flyers something St. Henry couldn't match in an all-Midwest Athletic Conference district semifinal.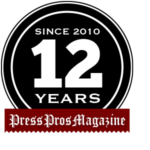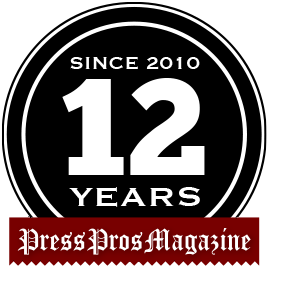 Wapakoneta, OH – It's the kind of thing a coach says and hopes his team believes.
It's not something a coach says and expects his players to take so literally that they make sure to prove him right.
Right about the time Marion Local started to take control of its 56-43 district semifinal win over St. Henry on Tuesday, the Redskins injected some doubt with a half-ending gut punch of a three-pointer from 30 feet.
Seth Heitkamp's buzzer beater cut a six-point Flyers' lead in half and prompted Marion Local coach Kurt Goettemoeller to impart this message in the locker room.
"I went in there and I said, 'That stinks, but we're a better team,' " Goettemoeller said. " 'Put that behind you, and know, we're the better team and we're going to come out here and we're going to be fine.' "
Marion proved him right, partially with an 8-0 run fueled by sophomore center Jack Knapke early in the third period, but also via a 40-foot triple that Jadyn Mescher landed from well behind Heitkamp's launching pad as the quarter ended.

"(The lead) went from seven to 10 when he hit that three," Goettemoeller said. "That was a pretty darn good feeling to get double digits on those guys, because they can score in bunches when you let them."
Marion didn't permit St. Henry the open looks from long range that aided its upset victory over top-seeded New Bremen, and the Redskins didn't have much success at the rim with the 6-8 Knapke affecting shots.
He bothered Bennett Gels into a missed layup on St. Henry's second possession after Gels had scored seconds early to get his team within one.
Knapke then hit two free throws and, after a missed triple at the other end, scored inside on the offensive glass to rebuild Marion's lead to 29-24.
He then blocked Sam Koesters drive to the basket and got rewarded on the accompanying possession when Brady Ronnebaum drove and dished to Knapke underneath.
"He came up huge for us in the second half," Ronnebaum said of Knapke, who led the Flyers (20-4) with 23 points. "He had some big post moves and really got the job done."
St. Henry put Knapke on the line nine times and he hit each one, a factor not lost on Redskins coach Eric Rosenbeck.
"What was he…9-for-9 tonight?" Rosenbeck said. "That makes him 18-for-19 versus St. Henry. He's a 55 percent foul shooter, probably sub-50, but versus St. Henry he's 90-whatever that comes out to."
Regardless of the math, what it comes out to is a Marion Local berth in the district title game against Spencerville (21-3), which defeated the Flyers, 53-48, on Feb. 5.
St. Henry (13-11) drew no closer than nine points throughout the fourth quarter, getting within 45-36 on Jared Lange's triple with 5:04 to play. That was the Redskins' only three-pointer of the second half and fifth of the night.
"You're never comfortable against St. Henry because they just can shoot the ball so well," Goettemoeller said. "We really did a super job of defending them, because we didn't give them a lot of clean looks. I was really pleased with our defense."
Knapke's assertiveness in the post was also made to order. He had five inches on St. Henry's tallest defender, but managed only four points in the first half with the Flyers struggling to find him in the lane.
"At halftime, we talked about, 'We have to go in there,' and, 'Jack, you have to go to work.' And he did a great job. The biggest thing he did was make three throws….And we've kind of been hit or miss, but we were 17-of-21."
Gels and Heitkamp each scored 14 for St. Henry.
Knapke's 23 led Marion, with Tate Hess scoring nine, Mescher and Ronnebaum eight apiece and Peyton Otte five.
"Coach said at halftime we had to come out hot." Ronnebaum said. "The first three or four minutes were going to be huge. We got that run and it dictated the rest of the game for us."
Bruce Hooley hosts the We Tackle Life podcast on iTunes and GooglePlay.