A heavily-favored University of Dayton team, facing 7-18 LaSalle, built an 11-point halftime lead and owned a 15-point lead early in the second half, but saw the Explorers go on a 17-0 run to upset the Flyers, 62-60.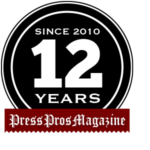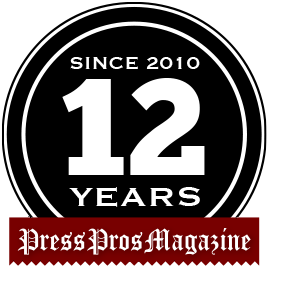 PHILADELPHIA — In basketball they call it a 'Trap Game.'
One team is heavily favored, owns a much better record than the other team. It's a game where fans believe their favored team just needs to put on their uniforms, double knot their sneakers, walk on the floor and the other team will faint from fear.
And then the underdog springs the trap.
That was the case Saturday afternoon when the University of Dayton Flyers were stunned beyond comprehension by a far inferior La Salle, 62-60.
The Flyers were 20-8, 12-3 in the Atlantic 10, owners of five straight wins. The Explorers were 7-18, 2-13 in the A-10, losers of five straight.
And. . .kaboom. La Salle not only opened the trap door, they shoved the Flyers into it, dropping it into the abyss.
This defeat was more shocking than UD's early-season losses to UMass Lowell, Lipscomb and Austin Peay. As ugly and embarrassing as those defeats were in UD Arena, they were meaningless compared to Saturday.
The loss probably cost the Flyers a chance to win the A-10 regular-season championship. And it eventually could prevent them from finishing as one of the top four teams in the standings that earn double byes in the league tournament.
And it all looked so easy in the first half and for the first 1:30 of the second half,.
The Flyers, using their normal squeeze defense in the first half, led at intermission, 30-19. They pushed that 11-point lead to 15 in the first 90 seconds of the second half, 36-21.
Then, the wheels fell off, the crankcase collapsed, the transmission malfunction, the rear axle snapped and even the radio quit.
LaSalle went on an incredible 17-0 run to grab a 38-36 lead and it was barroom to the parking lot brawl from there.
The Flyers trailed by five, 54-49, with 4 1/2 minutes left.
And this is how both teams scrambled down the stretch:
—4:00: UD's R.J. Blakney hit a three, cutting it to 54-52.
—3:30: LaSalle's Khalli Brantley hit a three, pushing LaSalle's lead back to three, 57-52.
—3:26: UD's Koby Brea knocked home a three, cutting LaSalle's lead to 57-55.
—3:10: LaSalle's Cliffton Moore hit two free throws and LaSalle was on top, 59-55.
—2:23: UD's Malachi Smith missed a drive and Brantley scored underneath. . .LaSalle, 61-55. The Flyers were up to their hips in brackish water.
But. . .
—2:10: Brea hit a three and was fouled. He completed the unlikely four-point play and the Flyers were within one,61-59.
—Over the next minutes, the teams exchanged blocked shots and two missed shots.
—0:41: UD's R.J. Blakney missed a three, but DaRon Holmes II snagged the rebound and was fouled. With a chance to tie it, he made only one of two free throws. LaSalle 61, Dayton 60.
—10.5: Holmes blocked a shot and La Salle was tagged with a shot clock violation.
—0:02: Brea tried for a long game-winning '3 from above the lane and it clanked harmlessly off the rim.
A scuffle broke out under the basket after the horn. Officials huddled and took long enough watching replay to watch '60 Minute,' before assessing a double technical, which meant no free throws. And Moore given free throws on a personal foul and at 0:00.1 he made one of two for the 62-60 finals.
It was, indeed, a tale of two halves.
LaSalle led 14-13 with 8 1/2 minute left in the first half, despite some atrocious shooting. A 16-6 spurt gave the Flyers a 30-19 lead at intermission and it looked as if the La Salle Boogeyman was tamed.
Despite nearly alway having the better team, the Flyer had lost five of the lat six at Tom Gola Arena.
La Salle couldn't throw the ball into the Schuylkill River in the first half. . .7 for 28 overall and 2 for 13 from three. The Flyers were 12 for 25, but 1 for 8 from three.
Then it was presto-chango in the second half. After scoring only 19 in the first half, LaSalle outscored the Flyers, 43-30 in the second half, employing a zone at times that perplexed UD at times.
And the Explorers slipped on some shooting bifocals in the second half and made 16 of 28 shots and four big threes in 10 tries.
The Flyers were without big man Toumani Camara, out because he is excessively banged up. And back-up point guard Elijah Weaver is finished for the year with a planned elbow surgery.
Camara's replacement as a starter, Mustapha Amzil, scored only six points on 2 of 6 shooting. And Zimi Nwokeji received some notable playing time but didn't score.
Holmes scored 18 and Brea came off the bench to score 18, but that pair received little aid and comfort. Kobe Elvis suffered a painful day — 1 for 6 and two points. Malachi Smith had nine, but was 4 for 12. He did deal nine assists.
UD coach Anthony Grant was quick and terse after the game with broadcaster Larry Hansgen.
"No, we didn't play well and what that happens you are capable of getting beat any night," he said.
Or any day. . .and any day that ends in 'y.'
"LaSalle got half their misses back (offensive rebounds), they did a good job of attacking us," he added. "They had some guy step up. Fifty-five (Khalli Brantley, 17 points) did some things he hadn't done all year.
"But that's what these games bring," he said. "We bring the best out our opponents. The first half I thought we did a pretty good job. The second half, defensively and rebounding-wise, we didn't play well enough to win."
While Grant said the Flyers bring the best out of every team, the bad teams seems to bring the worst out of the Flyers.