Familiarity, they say, breeds contempt, but when MAC basketball collides with tournament desperation, it breeds one upset and nearly another.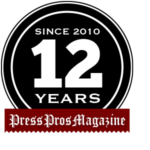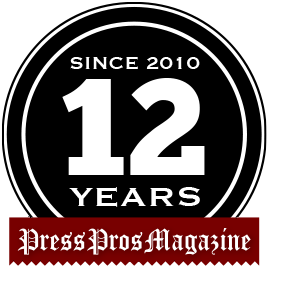 Coldwater, OH – The venue probably didn't dictate the quality of the performance, it just fit the proceedings like a glove.
After all, what better place for a royal rumble than The Palace?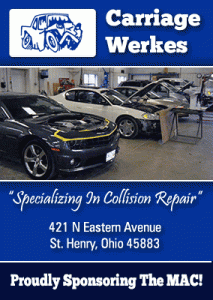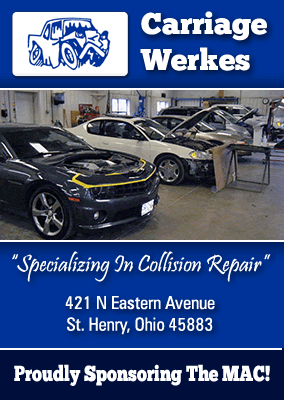 That's what four Midwest Athletic Conference teams treated the partisans to Friday night in matchups from the top half of the bracket in the Division IV Wapakoneta District.
All the facets of MAC basketball flashed in abundance, accentuated by the desperation of the post-season's lose-and-go-home finality that befell top-seeded New Bremen and threatened No. 4 seed Marion Local until it toughed out an advance.
"To have four MAC teams at Coldwater, you knew you were going to get two fantastic games," Marion Local coach Kurt Goettemoeller. "It was a great atmosphere and a lot of fun. Hopefully, this atmosphere will help us next Tuesday, because you have to learn to play in this type of environment with everything on the line."
Marion (19-4) used Brady Ronnebaum's three-pointer with 3:38 left to separate from a one-point battle with Minster and escape to a 44-37 win.
The Flyers counted themselves fortunate and happy to move on, given what they witnessed in the opener, when eighth-seeded St. Henry avenged an 11-point loss to New Bremen from mid-December by upsetting the Cardinals, 61-55.
That sets up a 5:30 p.m. Tuesday matchup of Marion Local and St. Henry, which will be their third meeting of the season. The Flyers took the previous two contests by three and eight points.
The Redskins (13-10) played nothing like the team that finished sub-.500 in the MAC, holding up down the stretch by making big shots on demand, controlling the paint defensively and showing poise at the free throw line.
 "They're so athletic," St. Henry coach Eric Rosenbeck said of New Bremen "…if you give them clean looks at the rim, they're going to finish it. But we cleaned that up…and we fought from the tip to the last horn."
The longer the opener remained tight, the more chances the Cardinals had to break away without doing so, the more inevitable an upset began to seem.
Even when things went wrong for St. Henry, they went right, like when a near three-point play mid-fourth quarter turned into no points and no free throw attempts, only to work out fine.
As St. Henry's Evan Bowers shot-faked near the hoop, a New Bremen defender fell atop him in a dangerous piggy-back ride. Bowers powered up a shot that just rolled off the rim, but officials ruled contact came before he released the ball and thus gave the Redskins possession out of bounds.
St. Henry faithful, and Rosenbeck, wanted Bowers on the line for a pair of free throws, but shelved their objections and hurt feelings seconds later when Sam Koesters dropped a tying three-pointer from the right wing.
"Yeah," Rosenbeck smiled later. "We'll take the three."
That shot gave St. Henry a 50-48 lead, and while New Bremen pulled even with a basket on its next possession, the Redskins would never trail thereafter.
Not after Bowers scored inside at 4:13, Koesters rebounded his own missed three and laid it in one minute later and Jaden Lange dropped two free throws at 2:49.
The resultant 56-50 margin proved insurmountable with New Bremen completing a nightmarish performance at the free throw line.
"We didn't get many second shot opportunities and we didn't hit our free throws," New Bremen coach Cory Stephens said. "Twelve-of-28 for the game, that's not going to win you a game against a very good team, or against anyone, really."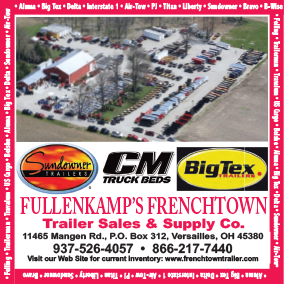 Lange led St. Henry with 17, while Bennett Gels had 15 and Koesters 11.
Trevor Bergman scored 15 for New Bremen.
Minster (6-17) clung stubbornly to Marion Local in an attempt to duplicate the St. Henry upset, trailing by only one point after three quarters.
Senior Johnny Nixon scored twice inside early in the fourth to put the Wildcats in front by one, only to have his opposite number in the post, 6-8 sophomore Jack Knapke, match that for Marion Local.
Ronnebaum's three-pointer gave the Flyers a bit of separation, which Devan Wuebker tried to counter with a triple of his own. It got partially blocked however, and Marion tracked the deflection, feeding Knapke in the post at the other end for a nifty drop-step that sent the lead to 36-30.
"I thought we fought pretty hard, we just didn't have enough gas in terms of offensive firepower," Minster coach Mike McClurg said. "I thought we did a pretty decent job guarding them. Ultimately, Ronnebaum hit a shot from the right wing that made it more difficult and put a little more pressure on us to score."
Knapke led Marion with 14, matching Wuebkner's total for Minster, which also got 11 from Nixon.
"Just because they had six wins, I knew this game was going to be like this," Goettemoeller said. "When we played them the first time, it was tight for four quarters, too. Records? Throw them out the window. When you're playing league teams in a  tournament setting, this district is an absolute meat-grinder."
Bruce Hooley hosts the We Tackle Life podcast on iTunes and GooglePlay.