Fort Loramie and Tri-Village focused on the business at hand Saturday, dispatching their respective opponents with second-half, running-clock dominance, knowing their showdown draws ever nearer.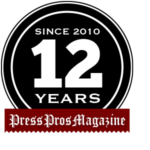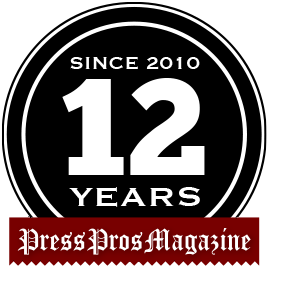 Troy, OH – They've known what's coming for a year, and now it's so close the temptation to talk about it is palpable and yet still somewhat forbidden.
Lopsided wins Saturday from both top-ranked Fort Loramie (26-1) and second-ranked Tri-Village (25-2) in their respective district finals at Troy High School leave them like two heavyweights staring across the ring, waiting for the bell to sound so they can settle this once and for all.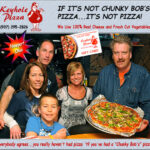 The Redskins dispatched Tri-Village easily on their way to the Division IV state championship last season, but that Fort Loramie team was senior-laden and the Patriots were a young team that would return everyone of consequence.
It has, and those players are markedly better and mission-oriented, as they showed by bolting to a 12-0 lead before Fayetteville Perry scored en route to a 77-27 final.
Like a poker player challenged to fold or call, Loramie came out hours later and clamped its vice-like defense on fifth-seeded Bradford, holding the Railroaders without a point until down, 20-0, more than two minutes into the second quarter.
The Redskins' didn't maintain that clip, losing senior Ava Sholtis' steadying presence on the floor to momentary foul trouble, but their 62-27 advance to the regionals and a Thursday meeting with Cincinnati Country Day will give them a 6 p.m. tip at Butler to set the standard for Tri-Village, which plays that night at 8 p.m.
Coach Brad Gray's Patriots flashed every one of their weapons early in blitzing Fayetteville Perry (13-11).
Rylee Sagester banged all six of her three-pointers in the first eight minutes, Delanee Gray swished a pair and power forward Morgan Hunt and center Meghan Downing dominated the paint at both ends.
What about Tri-Village's fifth starter? Well, someone has to wait their turn when the other four are on fire, so junior Torie Richards saved her two triples for the second quarter.
"For us, it's not really about everybody making shots," Gray said. "It's really important for us to share the ball early and get the shots we're looking for. Our team is such a confidence-driven team that when we're able to get the shots we want early, even if they're not falling, it just jacks our kids' confidence."
Sagester's looks likely wouldn't classify as, good, for anyone else…in the Ohio girls prep ranks, or the WNBA, but the sharp-shooting junior extended her range during a diligent off-season under the watchful eye of her father, Josh, the Patriots' boys coach.
She hit twice from three feet behind the three-point line as Perry made the mistake of thinking no one would dare shoot from that distance.
"My teammates get me the ball and my coaches put me in position to be successful and be able to make those shots," said Sagester, who scored all 22 of her points in the first half. "In the off-season, I added shooting off the dribble, catching quicker and releasing quicker so I could get more shots off with better defensive teams."
 Hmmm, whoever could she mean? Oh, that's right, Fort Loramie plays lockdown defense, because if any Redskins want playing time, that's a non-negotiable for head coach Carla Siegel.
Last year in the regional semis, Sagester wasn't as strong or as adept at creating space, and Loramie shut her down with face-guarding to take away her space.
That likely won't be as effective this year, because the Patriots are uber-balanced, with Sagester, Hunt and Downing each having topped 1,000 career points.
"If they're covering me, we have Meghan in the middle who can make a layup or an outside shot and we have Morgan who can shoot really well and handle it," Sagester said. "If they're taking me away, we're not a one-trick pony, for sure."
Neither is Loramie, which plays an efficient, if not as specstacular, brand of offensive to go with its boa constrictor coverage.
Sholtis is the fulcrum for most everything the Redskins do, leading the team in rebounding, steals and assists, while providing points inside and out.
"I think when I'm in there, I've had the most experience, so it's easier for me to be in there and lead them through it," Sholtis said. "…The beginning of this tournament run, we've been a little off from where we were during the regular season, but we're getting there and I'm confident for next week."
Colleen Brandewie – like Sholtis, a big contributor as a junior on a senior-laded team a year ago – led the Redskins with 14 points.
Sholtis and Skyler Albers scored 12 apiece, with Avery Brandewie and Cara Meyer each scoring eight.
"The second quarter was not us, sloppy passes, sloppy offense, not reversing the floor at all," said Siegel, whose team's lead shrank to 26-10 at the break. "Defensively, we had a couple breakdowns and let them get wide open shots.
"To come out in the first quarter and deny them the way we did was beautiful. We had a lively discussion at halftime. We called some people out for their lack of effort on offense and on defense and I felt like Skyler Albers off the bench really responded well."
Austy Miller scored 13 to lead Bradford (13-9), which upset third-seeded Springfield Catholic Central in double overtime to reach the district final.
"Our defense is still getting better," Siegel said. "I've been spoiled the last two years because I've had experienced girls and I didn't even have to call a (defensive) trap. They just did it on their own. Because of our youth, we're not there yet." 
For most of the day's middle game, it appeared Fort Loramie would meet Shelby County League rival Russia (20-6) in the regional semifinals.
Instead, the Redskins will get Cincinnati Country Day (21-5) for the third straight year in the post-season after it rallied to overcome the Raiders down the stretch.
Russia (20-6) extended the top seed in its district to the final minutes before falling, 47-42.
The Raiders battled turnovers against pressure and cold fourth-quarter shooting, but wouldn't go away until missing a shot in the lane with one minute left that allowed Country Day to preserve and extend a four-point margin at the line.
"They gave us a lot of problems," Russia coach Paul Bremigan said. "They were pretty physical with us in traps. There were a lot of times we got knocked down because we just aren't strong enough. They were stronger than we are in those traps."
The Raiders jumped to a 13-8 lead, then allowed a 9-0 run to trail after one, but offered a 6-0 burst of their own to end the half and go in front, 23-21.
"We missed five or six shots under the basket when we had the lead," Bremigan said. "I think that would have made a difference. We had chances to extend the lead, and in a game like that, an eight-point lead is pretty big."
Ella Hoehne scored 12 and Cece Borchers 10 to lead the Raiders.
Bruce Hooley is the host of the We Tackle Life podcast on iTunes and GooglePlay.