The exact scenario Russia might have envisioned to further its upset hopes instead conspired against the Raiders, which shows just how talented defending state champion Botkins is and what the Trojans may be capable of again.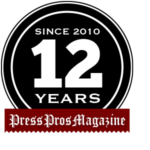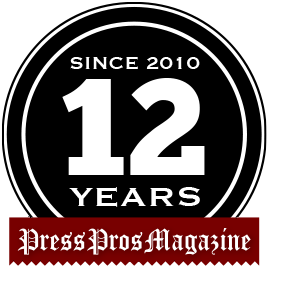 Piqua, OH – The calendar will testify that Botkins escaped the sectional in defense of its 2021 Division IV state championship on a Saturday night in late February, but the catalyst for its dominant victory over Russia traces back much earlier.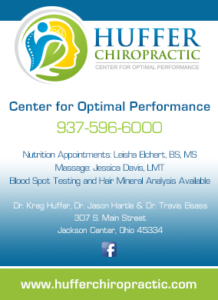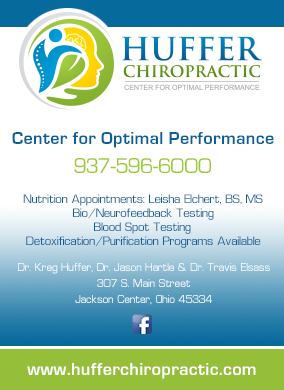 Sometime during that magical run the Trojans traversed to their first title in school history last March, a seed took root that's now a sturdy pillar they can cling to in times of trouble.
And though this third meeting between the Shelby County League rivals this season would end Saturday at Garber Gymnasium in a seemingly-serene 60-36 victory for Botkins, there was unmistakable adversity that threatened early.
Just 3:47 into the first quarter, senior center Jacob Pleiman, the Trojans' leading scorer and rim protector, gained his second personal foul on a drive to the basket and headed for the bench with his team trailing and Russia's rooting section emboldened.
Conjure a scenario for a 22-2, top-ranked team falls to a league rival after beating them twice during the regular season and this was it.
Except, it wasn't.
"I think success helps you handle adversity when it hits, because you know you can get there still," Russia coach Dave Borchers said. "They have that confidence from the kind of run they had last year."
True to Borchers' worst fear, Botkins greeted Jacob Pleiman's exit with a 12-0 burst that turned a 6-4 deficit into a 16-6 advantage.
Jameson Meyer started the flurry with consecutive three-pointers, then Carter Pleiman scored twice inside the arc and found 6-5 senior Elijah Stewart for a shot in close.
"I trust those guys," Jacob Pleiman said. "We have a bunch of seniors and juniors, guys who aren't scared to make plays and who can step up when we need them. That's huge."
Russia ended the quarter with a buzzer-beating jumper and two quick threes to start the second quarter, but Jaydon Wendel offered his own for Botkins and then Trojans' head coach Phil Groves brought Jacob Pleiman back off the bench.
That move, while leading 19-14, courted an unwanted third personal, but instead unleashed the 6-6 senior's pent-up emotions that played to the Trojans' advantage.
"You have to make a mark when you're on the floor," Jacob Pleiman said. "I'd spent some time on the bench. I had to come in and do something. I can't be out there and be a non-factor. I'm out there to do my job and be aggressive. Just because I had a couple fouls doesn't mean I have to stop."
That mindset translated into a slam off Meyer's nifty assist, Pleiman driving from the top of the key to the rack for a three-point play, then another baseline drive that ended with another slam.
That built a 28-18 Botkins' lead that would shrink below that margin only twice thereafter.
"We have a balanced attack and all our guys performed tonight," Groves said. "We wanted to make sure we ran them off the three-point line and make them earn everything they got around the rim."
Jacob Pleiman's 18 points led the way for Botkins, with Meyer adding 16 and Stewart 11, including seven consecutive points in the fourth quarter.
Streaks were the order of the night for the Trojans, who offered runs of 13-0 in the first quarter, 9-0 in the second quarter and 10-0 in both the third and fourth quarters.
"We ran a lot of new plays tonight, things they hadn't seen," Borchers said. "They still recovered to it and defended us pretty darn well. We didn't have as good a shooting night as I would have liked, but the credit goes to them.
"They made it tough for us to get shots and maybe hurried us a touch in certain situations because of their quickness and length and jumping ability. Hats off to them."
Carter Pleiman's seven points in the scoring column paled in comparison to his impact, given a rebounding total that might have been twice that number, two viscous blocked shots, a host of assists and near-flawless navigation of the Raiders' press.
"He was Mr. Consistent, as usual," Groves said. "He is 6-5 and he can handle the basketball. That vision, being that tall, really helps our floor plan."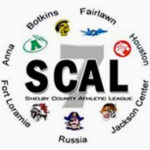 Botkins now heads for a familiar site, University of Dayton Arena, for a Tuesday night district championship against Ripley Union Lewis (17-7).
The Trojans won their state title at UD and, if victorious Tuesday, will try to  get back there again after defending its regional title at Butler High School.
Braylon Cordonnier had 11 points for Russia (15-11).
Bruce Hooley hosts the We Tackle Life podcast on iTunes and GooglePlay.