The Buckeyes failed to hit, and a telling fifth inning sent them to their second loss of the season, 9-1 to Texas State.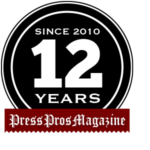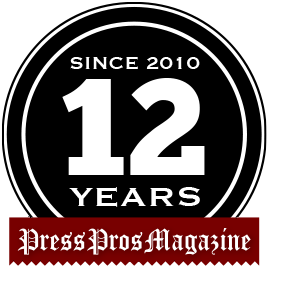 San Marcos, TX – Ohio State began the second road trip of the season coming up empty on too many fronts. The Buckeyes didn't hit, didn't pitch well enough, long enough, and didn't field particularly well.
It added up to 9-1 loss to Texas State in San Marcos in the first of a three-game weekend series, dropping the Bucks to 3-2 on the season. Texas State stands 5-1.
OSU was held to just four hits—only one through the first eight innings—committed three errors, two coming in the Bobcats' five-run fifth, while starting pitcher Isaiah Coupet lasted only 4.2 innings. He was charged with five runs, four earned, while allowing four hits and five walks. The loss evened his record at 1-1.
When the going was good, Coupet struck out eight and dealt with Texas Sate handily through four innings. His troubles began in the fifth, but by that time OSU was faced with another issue. They were not putting the bat on the ball.
Texas State starter Zeke Wood was an absolute horse. He walked Marcus Ernst to start the game, allowed a right-side single by Hank Thomas in the second and from that point through the seventh, he was lights out—retiring 18 straight hitters. Overall, he struck out 10.
"Give Zeke Wood credit," OSU coach Greg Beals said. "He had a good, heavy fastball with a lot of late life on it.  He threw strikes and challenged our bats. He gave us trouble, no doubt. Last week, we hit the fastball well, but today we were not getting on top of it. We missed. There's something legit about that fastball."
OSU didn't mark until the ninth after Texas State had built a 9-0 lead and gone to their second reliever of the game, Reece Gould.
Caden Kaiser led-off with a pinch-hit, round rule double to left. Archer Brookman followed with a single, sending Kaiser to third and Tyler Pettorini followed with a sacrifice fly to center scoring OSU's only run. Blayne Robinson added a pinch-hit single through the right side of the infield, but the rally went no further, the inning ending with back-to-back strikeouts.
The breaking point in the game, of course, came back in the fifth inning.
To that point Coupet had allowed one hit—a two-out single to right by Peyton Lewis. He struck out the first two hitters in the fifth. That brought John Wuthrich to the plate, but with an 0-2 count, Coupet threw four straight balls to walk him. The next hitter, Wesley Faison, drew a walk on just four pitches.
"I should have gone out and gotten him (Coupet) sooner," Beals said in retrospect.
That was when OSU's fielding came into play. Dalton Shuffield hit a ground ball scored an infield single. The first run scored on a throwing error by shortstop Zach Dezenzo, an unearned run.
Next came a single by Jose Gonzalez, scoring two and a double by Justin Thompson scoring the fourth run of the inning.
"I left Coupet out there too long," Beals said. "I probably should have got off him sooner. That may has saved us a run or two."
At that point, Beals lifted Coupet in favor of Ethan Hammerberg, who yielded the fourth hit of the inning and the fifth run.
Beals disputed the official scoring in the inning, arguing that all five runs should have been unearned. "I really felt that Coupet pitched better than his numbers or his line indicates," Beals said. "We'll talk to the official scorer about that." But the damage was done.
Will Pfennig followed, working the sixth and seventh. He allowed one run in the seventh and ran into trouble in the Bobcats' three-run eighth before giving way to Trent Jones. All three runs were charged to Pfennig, though two crossed against Jones.
"We played well last weekend (taking 3-of-4 in the Snow Bird Classic)," Beals said. "Today just stunk…Sure, it was cold (38 degrees at first pitch) and the wind was blowing (gusting to 13 miles per hour).
"Tomorrow, we'll see how we bounce back," he continued. "I've always liked the character of our club. We've got a good opportunity now to go see what we do have from a character standpoint.
"But no mistake. Texas State is a good ballclub. They are going to win a lot of games. We've got two games left with them and they will be tough."
There series continues tomorrow in San Marcos. First pitch is scheduled for 3:30 Eastern. The Bucks' Nate Haberthier (0-0, 3.86) makes his second start of the season.