UMass came to UD Arena Wednesday night as one of the nation's premiere three-point shooting team, but the University of Dayton cut them off at the pass and put on their own shooting display to record their fifth straight victory, 82-61,  to remain one game behind Davidson in the Atlantic 10 Conference.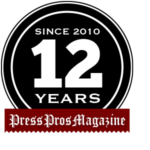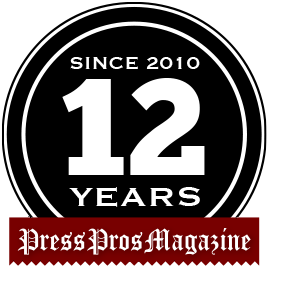 DAYTON, OH. — This is a good team. This is a very good team. This is a team on the precipice of being an outstanding team.
There is no resemblance, none whatsoever, to the University of Dayton basketball team that took the floor Wednesday night to the one that played its first four games in a blinding fog.
That team that began the season 1-and-3 with three head-shaking losses to buy-a-win basketball teams is dead. . .buried, cremated, long forgotten.
This team, with its identity discovered and put on display every night it plays, won its fifth straight game Wednesday night in UD Arena.
Talk about dead, buried and cremated. The Flyers toyed with Massachusetts, leading by as many as 31 points with 8 1/2 minutes left. They took their feet off the Minutemen's necks late in the game and won, 82-61.
When the Flyers lost early games to UMass Lowell, Lipscomb and Austin Peay, the Flyer Faithful became the Flyer Unfaithful. The grumbling could be heard from UD Arena to Cucamonga: "They stink. It is going to be a long year."
Some gave the young Flyers an incubation pass. The team had 11 freshmen on the roster, second most in all of Division I. Not only had they not played much together, they barely knew each other's names.
Now look at them. They are 20-8 overall and 12-3 in the Atlantic 10, tied for second with VCU, one game behind Davidson.
Yes, they should have won those three season-opening stink bombs. And two of their three A-10 losses are by one point. Put those five games in the win column and the Flyers are 25-3.
Those, though, are dreamer's thoughts, but reality is rather kind these days.
You know that UMass Lowell team that beat Dayton. UMass beat them. UMass also beat
Big Ten members Penn State and Rutgers. Rutgers beat Ohio State, Purdue, Michigan, Michigan State, Maryland, Illinois, Wisconsin, Iowa. . .just about every franchise in the Big Ten.
And UMass came to UD with a scary reputation of shooting and making threes from as far away as the Arctic Circle. They ranked seventh in the country in field goal percentage (39.1%) and 11th nationally in three-points made per game (10.2)
So it behooved the Flyers to sit on the three-point line and make certain nobody set up camp there and light a fire.

Consider the mission accomplished. UMass took 28 threes and hit only 32.1%. They nearly hit their average of 10 mades a game with nine, but made only three in the first half when the game was decided.
And their last six came down the stretch when some of the fans were already whizzing up or down I-75.
That was accomplished because if the Flyers have established any reputation, it is as defensive dandies. Scoring points against UD is like pulling molars with a pair of tweezers.
Offensively, it is just like Forest Gump's box of chocolates. . .you just don't know what you are going to get. The roster is stuffed with shooters, shooters willing to share the basketball and feed the hot hand.
And Wednesday night was Exhibit B, 'B' as in bench. The leading scorers were two guy who came off the bench, two guys who are roommates. Koby Brea and Mustapha Amzil shared top scoring with 16 each.
When the game was still presentable in the first half, Toumani Camara scored the bulk (eight) of his 12 points. R.J. Blakney whipped in 11 and DaRon Holmes II chipped in 10. Malachi Smith, The Flyer Facilitator, contributed nine assists.
UD led, 14-12, with 13 1/2 minutes left in the half, then exploded like a faulty musket in a Minuteman's hands. A 14-2 run gave the Flyers a 28-14 lead, a lead that expanded to 46-23 at intermission. The party was over.
"Defensively, the first half was as good as we've been all year," said UD coach Anthony Grant. "That led to a lot of offensive opportunities. We had 12 assists in the first half. The ball was moving. We made extra passes for open threes.

"And we understood the importance of taking away the three-point line," he added. "This team was top ten in the country of the number of threes they make in a game."
That three-sniping is what enabled UMass to come from double digits behind in five different game to score victories, including 17 down to both Harvard and Rutgers before pulling out victories.
The Flyers snapped the door shut on the ideas. They led by 23 at the half and opened the final 20 minutes with a 7-1 spurt. That pushed the lead to 53-24 and even a cock-eyed optimist knew this one was history.
"We've been really good defensively the whole conference season," said Grant. "We had to grow and understand our identity at the beginning of the year."
The growing process was painful, but the Flyers keep getting better and better and better and are on the brink of winning the A-10 title, something nobody saw coming.
Brea owns a jump shot that is as smooth as a silk dress on a debutante and is on a three-point roll. . .4 for 7 Wednesday.
Asked if he believes the Flyers are getting better, he said, "Definitely, 100%. I feel like every game we play we take more strides forward.
"We have so many guys who can contribute, multiple people who are able to score, it makes it very difficult for the other team to guard us. We have so many weapons, y'know, you can't stop all of us."
Brea's roommate, Amzil, is having a three-point renaissance after shooting poorly early in the season. He bottomed four of five threes Wednesday.
"I started last year and played more minutes," said Amzil. And he wasn't complaining. "We have a deeper team this year, more offensive weapons."
And don't accuse Amzil of complacency, despite his team's continuing success — 12 wins in its last 14 games.
"Our team can still be a little bit better," he said. "On the defensive side we fell asleep a couple of times. And on offense, our execution is much better than it was and it'll be great come March."
With that harsh approach to glowing success, Amzil has a future in coaching, especially with his coachspeak.
The Flyers head to back to Philadelphia for the second time in a week. After beating Saint Joseph's last Saturday, the Flyers head to Tom Gola Arena to play lowly La Salle (7-18, 2-13) in the A-10.