On day one of Division II district bowling, Fort Loramie's girls punched their ticket to next week's state finals match, and Ashlee Hess had a day to remember.
By Brian Bayless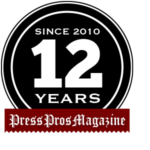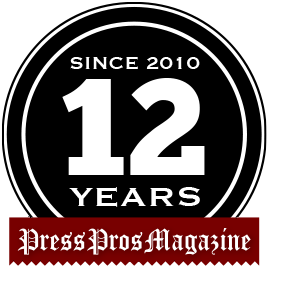 When the pins started to fly, everyone realized that Fort Loramie was a formidable opponent.
But at first glance, they didn't appear to be a team that was here competing for one of four spots that would represent the OHSAA D2 Southwest Region in the state championship on Saturday at Wayne Webb's Columbus Bowl.  Instead, it seemed more like a group of friends, chattin' chillin' and bowlin'.
But bowl they did.
When the return racks were empty and the lanes were dark, the Fort Loramie Redskins Girls Bowling Team had punched their ticket to the State Finals, earning themselves one more weekend to hang out.  And who knows, when the dust settles, they may even have possession of a State D2 title, to boot.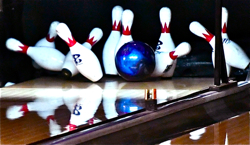 That is not out of the realm of imagination as this bunch seems to have a winning formula to make some serious noise on Saturday.  Their secret?  Just have fun.
Under the leadership of Mallory Lessing, the only Redskin senior, Fort Loramie started strong.  Lessing threw a 572 series for the day, part of which contributed to the teams' impressive 940 first round tally.  That score saw them perched atop the leaderboard, with a 28 pin lead over the next closest team, Graham Local.  Versailles was in 9th, with Ansonia hanging tough in 13th.
Then they switched lanes.  According to Coach Doug Thomas, that is when things became challenging.  "We started out like a ball of fire, (with the 940) but in the second game we went through some adversity…the lanes were way different.  The track lines were different, and we struggled until the 9th and 10th frames and then we did really, really well."
138 less pins feel at the hands of the Redskins during game 2, resulting in a not-quite-as-impressive score of 802.  Despite it being a synthetic surface carefully oiled just minutes before warmups, those 31 boards in the new lanes were reacting differently, putting them into a bit of a scoring rut and dropping them to 3rd overall.
Team member Ashlee Hess knows all about being in a rut. She was in a deep one just a few weeks ago and was unsure at first how to fix things.
"I just wasn't bowling the same…I did really bad and had to work my way back up."
When asked how she got her groove back, she said, "I took four days off bowling and then came back and really just focused again on the basics.  We've been emphasizing that as a team."
The "Comeback Kid" did just that, bowling a 590 series, which earned her recognition as the third highest scorer for the day. But even with that accomplishment, she held a bit of a secret that likely left her wanting more.
"I actually bowled a 300 last week in practice," she finally and bashfully admitted.
A 300 game at the high school level is about as rare as a Bigfoot sighting in Ohio. But like those truly wild stories, this one, despite actually happening, was relegated to the history bin as an invalidated claim and will not appear in any official record book.  But it still had great value as to Hess; it was a clear sign she was back and peaking at just the perfect time to help power her team to a state championship birth.
"She has one of the best releases of anybody we've ever coached," Thomas said of Hess.  "She got a new ball which has helped her immensely."
Three games in, the Redskins were still holding tight in 3rd overall, after posting an 862 in the third game for a total of 2604 before the Baker's rounds.  They would still be in that position at the end of the day, securing their date in Columbus.
"I asked the girls (at the beginning of the year) what their goals were and almost all of them wanted to make it to districts or state" said Thomas. "I needed to know how hard to push them…if they wanted to be here and have fun with their friends, that's ok, but if they wanted to get to this level, they were going to have to work."
Somehow, the girls figured out how to do both, setting the stage for this weekend.
Thomas added that, "after we leave here today, win or lose, we're going to Steak n' Shake for milkshakes."  That has apparently become a tradition since a team which his daughter was on that  overall was not very good, saw the girls broken and in tears after every match.
The solution?  Milkshakes, most likely chocolate.
Lessing, asked if she thought she'd be back here contending for a state title again this year, said "Yes, and no.  The first match of the season we struggled, but after that we did pretty well.  But we all kind of knew we were going to get here."  She also shared her advice for bowlers who were making their first appearance at the state finals.
"Just relax, have fun, and breathe…don't worry about what other teams are doing, just focus on yourself."  The Redskins have clearly adopted that mantra and it has them in the hunt for a state title.
"I love this team," said Hess. "We're staying so positive and working well together.  We hype each other up and help each other out when we're struggling."
They will need every bit of that optimism this weekend, as 15 other of the state's best teams will attempt to stand in the way of the ultimate prize.
So if you're in Columbus on Saturday, keep a close eye on the Steak 'n Shake nearest you. It might very well be full, occupied by bowlers, coaches, elated parents, friends and family, enjoying bottomless milkshakes and clutching tightly to a State Championship Trophy.
Regardless of the final tally, one thing is for certain.  They're going to have fun as they simply know no other way to do this thing.  And if they achieve their ultimate goal, you'll need to bring your stepladder to see them, because that place is going to be standing room only.