Jackson Center and Fort Loramie have spied each other across the bracket since the tournament draw, and now what seemed inevitable is very much in front of them.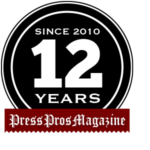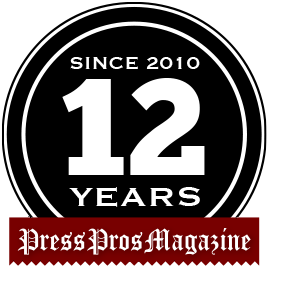 Piqua, OH – Corey Britton's math would not merit a passing grade if he tried to pawn it off in class at Fort Loramie, but he has some leeway as the Redskins' basketball coach and the times call for him to exercise it.
Minutes after his team's unexpectedly-comfortable 72-57 victory over Troy Christian on Tuesday in the Piqua Division IV district, Britton offered a new theory about a third meeting this season against Jackson Center coming up Friday in the semifinals.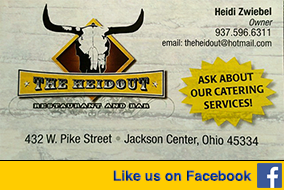 "The good news is, we don't have to beat them a third time, we just have to beat them one more time," Britton said. "We just have to beat them once. That will be the message to our kids."
Jackson Center, which bolted away from a stubborn Ansonia challenge in Tuesday's opener, 41-29, is the district's No. 2 seed to No. 5 Fort Loramie, even though the teams tied for second place at 8-4 in Shelby County League competition.
The gap between them so far has been even wider than those numbers suggest, however, and certainly wider than Britton wants to acknowledge.
His Redskins took both games between the rivals, 39-36, in the second game of the season at Jackson Center and 45-21 in mid-January at Fort Loramie.
"They're really good and really well-coached," Britton said. "It will be a dogfight. The teams are very similar."
Any team claiming a similarity to Jackson Center must play stingy defense, since that's the calling card of coach Scott Elchert's Tigers.
They stayed on brand by making Ansonio the ninth opponent this season to fall short of reaching 30 points.
Fort Loramie gave up far more to Troy Christian, but the fourth-seeded Eagles (19-6) offer an array of skill players most teams in the Three Rivers Conference found hard to contain.
"We had to play them straight up," Loramie's Ty Ruhenkamp said. "We couldn't let them get straight line drives. We had to…stop them from getting to the middle of the floor and I thought we did a pretty good job of that."

The Redskins jumped to a 24-12 lead after the first quarter, but Troy Christian roared back behind Parker Penrod – who finished with 16 points – to get within 30-29 at half and took a three-point lead early in the third quarter.
"We got in a position where I thought, 'OK, we've cut this down to a 16-minute game,' " Eagles coach Ray Zawadzki said. "My kids had played hard all year, so I didn't question that. But they got away from us by making shots that we didn't see them make on film. They made more threes tonight than we saw all year."
Loramie hit a half-dozen beyond the arc, four coming from Ethan Keiser in the corner, feeding his 14-point performance.
"I think his girlfriend must have been sitting in the student section right there," Zawadzki joked. "He was ringing them up for her."
Ruhenkamp led the Redskins (14-10) with 17. Caleb Maurer had 16 and Logan Eilerman 13.
"I thought coming into the year we had kids who could put the ball in the basket," said Britton, who lost seven of his top eight from last season's rotation. "We're starting to see that now. That's about our third game in the last five or six where we've had four in double figures. When we share it and play with a little patience and poise, I think we can be pretty darn good."
Loramie used an 8-0 spurt to end the third quarter and one of Keiser's corner triples that began the fourth to bolt from a 40-39 edge to a decisive 51-39 lead.

Jackson Center (19-6) had to work a bit longer to shake free of Ansonia, which led, 26-25, with 5:40 to play.
The Tigers used Jace Mullenhour's two free throws to get back on top, then his steal and assist to Camdyn Reese on the break for a three-point play and additional separation.
"We needed a swing in momentum at the time because they had the momentum," junior guard Kellen Reichert said. "We needed someone to step up."
After Reese, whose 12 points led the Tigers, got his and-one, Ansonia's Ian Schmitmeyer countered with a three-pointer from the key.
Jackson Center wasn't done with and-ones quite yet, however, because Reichert crossed up the defense as Mullenhour sped into the forecourt and passed up a transition three-point attempt in the left corner to instead drive the baseline.
He scored, drew the foul and cashed the free throw for a second consecutive three-point play, boosting the Tigers' lead back to 33-29 with 3:33 left.
Ansonia, which had been in no hurry offensively all night and repeatedly hit three-pointers to stay close, then became the first to blink, failing to score the rest of the way as Jackson Center closed it out.
"We play a lot more close games like that than we do any other," Elchert said. "We're used to playing down to the wire. It's good for our kids' psyche. They've been there. They understand how to not hit the panic button, gamble or do something silly."
Bruce Hooley hosts the We Tackle Life podcast on iTunes and GooglePlay.