Some call Piqua's Division IV sectional the toughest bracket in the Southwest District. They'll get no arguments from Houston or Lehman Catholic. Both those teams saw their seasons come to an end with difficult opening-round matchups against traditional D-IV powers Jackson Center and Troy Christian.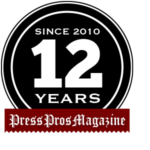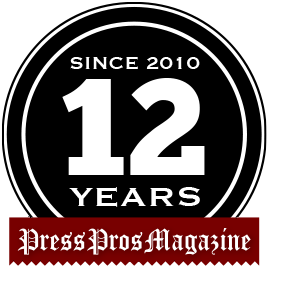 Piqua, OH – The Division IV boys sectional tournament hosted at Piqua High School is considered one of the toughest in the Southwest District…if not beyond.
Botkins. Jackson Center. Russia. Troy Christian. Fort Loramie: Those are just a few of the traditional D-IV powers that make up the Piqua sectional gauntlet. And don't forget Lehman Catholic, which ended Troy Christian's regular season with a loss on Feb. 12.
Six days after that loss, Troy Christian was scheduled for a rematch with Lehman Catholic in the first round of the D-IV sectional.
It was enough to keep Troy Christian coach Ray Zawadzki awake on Monday night. And Tuesday. And Wednesday. And Thursday.
"This was a bad match-up for us," said Zawadzki, whose Eagles lost to the Cavaliers, 52-41, less than a full week ago. "The last three times we were 1-2 against them and averaging 40 points per game. It kept me up at night every day this week trying to figure out how to score more than 40 points."
The solution? Defense.
On Friday night, No. 4-seeded Troy Christian cranked up the defensive intensity to create turnover opportunities. No where was that more noticeable than the final 2:16 of the second quarter. Lehman Catholic's Justin Chapman grabbed an offensive rebound off a missed free throw and stuck for a 22-22- tie. Troy Christian rattled off the next seven points to key a quarter-ending 9-1 run.
Six of those eight points were scored by Eagles' sophomore Alex Free, including a drive to the basket at the buzzer. He finished with a season-high 10 points.
"Alex has free rein to shoot whenever he wants. He just won't," Zawadzki said. "…Alex did a great job for us and set the tone in the first half.
"We went into this season saying we've got some shooters on this team so we want to fill the basket. But we made a covenant with the players. I'll let you shoot – and some of these shots are so bad I cringe, but I've learned to live with it – but you still have to play defense the way I demand. They bought in. And I bought in to let them have some freedom and play a little fearlessly."
"Coach said they were playing off me so I had to score," said Free, who entered averaging 4.7 points per game. "(Lehman's defense was) helping on our big and our point guard so I had to step up."
No. 8 Lehman gave it a gutsy effort but struggled to repeat that upset victory just six days prior. The Cavaliers cut the deficit to 33-25 on A'Zon Steele's score midway through the third quarter. Ben Major answered with a free throw and Frank Rupnik followed with a 3-pointer – his seventh of the season – to restore the lead to double digits for good.
Rupnik's 3-pointer was perfect display of the Eagles' offensive mentality summed up by Zawadzki: "We don't care about 'me' scoring, we care about 'we' scoring."
Troy Christian's Parker Penrod drove down the lane. He drew in the defense before kicking the ball out to Free on the side. Free immediately, who had a shot, passed to Rupnik at the top of the key for a better one.
"I thought all the kids were engaged in what the game plan was," Zawadzki said. "They were very aggressive and very active. They had good hands and good foot movement. You talk about six days ago Lehman controlled everything. We knew we couldn't let them. We were very determined."
And just like the regular season, the Eagles shared in the scoring. Five players averaged between 13 and seven points for the Eagles. On Friday that happened again with Penrod scoring 13, Free 10, Major eight, Rupnik seven and Lucas Day seven.
"I like the intensity we came up with tonight and we need to keep it up the next game," Free said. "We played a bad game last week so we had to come back harder. We had a game plan, we stuck with it and won."
Troy Christian (18-5) entered the season tabbed to finish in the middle of the pack in the new Three Rivers Conference, which also includes Lehman. Instead, the Eagles grabbed a share of the TRC title along with Milton-Union and Miami East. Zawadzki labeled his group of five seniors, four juniors and four sophomores as overachievers. They'll need to keep that label for a successful run through the Piqua sectional.
Next up for Troy Christian is No. 5 Fort Loramie at 7 p.m. on Tuesday.
As for Lehman, the Cavaliers finished 13-10. Lehman's Donovan O'Leary led the Cavaliers with 11 points. Defensively, he also frustrated the Eagles by drawing a pair of charges and setting a screen that resulted in a third offensive foul on Troy Christian. Chapman added 10 points.
"Two pretty good basketball teams. That's the way it is," Lehman coach Pat Carlisle said the tough opening-round assignment. "You're in the Piqua sectional and someone has to go home, unfortunately. We've played five times the last three years. They've won three and we've won two. It's just you're in a Piqua sectional game and nothing is easy. … We start preparing for next year tomorrow morning when we wake up.
"We had a heck of a season. We joined the new conference and did really well this season. We had a third straight winning record and our academic institution has a lot to be proud of the team that represented us through the winter."
In the opening game on Friday night, No. 2-seeded Jackson Center, bolstered by a 19-0 run late in the second quarter, knocked off No. 11 Houston 59-32.
Jace Mullenhour scored 12 of his 17 points in the first half and Camdyn Reese added 13. Luke Beaver led Houston with 13 points.
Jackson Center plays No. 9 Ansonia at 5:30 p.m. on Tuesday.
"It's good to get the first game under your belt and move on," said Jackson Center coach Scott Elchert. "It's always a matter of perspective (on the toughest sectional). To us, it's one of the top ones around. We always enjoy playing here."