For the second day in a row the Buckeyes showed their mettle, some muscle, and a glimpse of a deep bullpen in an impressive win over Indiana State.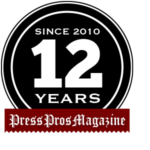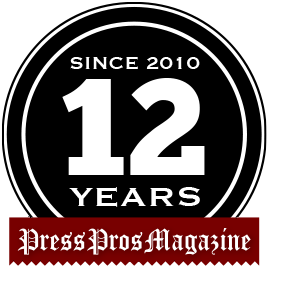 North Port, FL – It would be easy, and cliche', to say that all's well that ends well.  Because the start of Ohio State's 9-3 win Saturday over Indiana State looked a bit gray, with chances of outright scarlet.
Sophomore starter Nate Haberthier came out far less efficiently than Isaiah Coupet had the night before.  He actually hit the leadoff batter in the helmet, then gave up a couple of base hits, and by the time he coaxed the third out he was trailing 1-0.
However…chances of bloodletting took a turn for the positive in the bottom of the first when the Buckeyes came out banging in the manner they'd done the night before against Marshall.
Marcus Ernst and Zach Dezenzo led off with back to back singles, Indiana State starter Jack Parisi was no more on target than Haberthier, and by the time he had retired the side the Bucks had scored three times…the big knock being a one-out triple by first baseman Hank Thomas, the transfer from Georgia Tech.
All's well?  Hold on a minute.  ISU came right back to score again on Haberthier in the top of the second, closing to within a run, and the West Chester chucker hit another Sycamore batter.
Heavy sigh, because one of the things that the Buckeye coaches wanted to see was consistency in the tandem of Coupet and Haberthier as weekend starter candidates, given both had made such a positive impression in the fall.
After about forty pitches Beals and company and those who showed up in red and gray were about to see the best, and the competitive virtues of Haberthier, who came out in the third and immediately settled in with his sinkerball, retiring the Indiana State side with a strikeout sandwiched between a pair of groundouts.
Ditto the fourth, and into the fifth, before the high pitch count of the first two innings caught up with him.
In the fifth Indiana State touched him for a third run, had a pair of runners on base, and Greg Beals went to the bullpen for junior Ethan Hammerberg to put an end to thoughts of further damage.  Haberthier left one out short of qualifying as the winning pitcher.
With runners at second and third, Hammerberg came in throwing strikes in the mid-90s, with a sharp breaking ball.  He struck out ISU's Mike Sears for the final out with a letter high fastball right in his wheel house, stranding the two Sycamore runners.
Hammerberg did that, and more.  Pitching 2.1 innings, he gave up one hit, struck out three, walked none and hit a batter…and showed signs of being exactly what Beals had predicted since fall baseball – the surprise impact player out of the Buckeyes' bullpen.
"It felt good to come in with that situation,"  said Hammerberg.  "It was a tight spot, but I was just happy to come in and be one of the boys.  We've been competing against each other so long, and it was fun to get out there against someone else."
How about efficiency, and the priority of throwing strikes when nothing else would do?
"Not a problem, really,"  'Hammer' added.  "I won't try to talk up myself, but that's always been my identity as a pitcher.  I've always been able to fill up the zone."
A point that pitching coach Dan DeLucia eagerly confirmed.
"I've known him since he was in the seventh grade,"  said DeLucia.  "He's always been a strike thrower."
What he did Saturday bodes well for what this baseball team might do, given 53 more chances.  Because, for the second day in a row they banged out 11 hits, had some big hits (a pair of triples), and were opportunistic about getting on, getting over, and getting those base runners across home plate.
After scoring three times in the first, they added two in the fourth, two in the fifth, and two in the seventh.  Guys who are being counted on to hit, did hit.
Marcus Ernst picked up where he left off Friday night with a 2-5 day which included a fourth inning triple and scored a pair of runs.
"Yeah, that felt great,"  he smiled.  "It was a two-strike at bat, with two outs, and it was great to get the runner in.  Last night was the first game, and there were some jitters.  But today I was more comfortable, seeing the ball better, and we beat a good baseball team.  That makes you feel better."
Zach Dezenzo was 2 for 4, and scored a run.
Newcomer Hank Thomas followed that RBI first inning triple with a 2-5 day and scored a run.
Drew Reckart followed his 4-6 Friday with a hit and two runs scored.
Mitch Okuley had a pair of hits, and showed signs of what many had expected to see last year.
"I've felt like I'm seeing the ball alright, I just missed a couple,"  he said.  "I finally got a couple of pitches to hit today and took advantage of it."
And freshman Trey Lipsey only had one hit, but he only had two official at bats.  The other three times to the plate he got plunked – hit by the pitch.  He got dinner and an ice pack after the game.
All considered, it gave Greg Beals another comfortable evening's consideration of what he'd seen, and optimism for seeing more in the immediate future.
"What I liked was the way we responded after we gave up a run in the first inning,"  he said.  "We got our lip bloodied a little, but we came back and put up a crooked number.  We took the lead and that gave Haberthier an opportunity to settle down a bit.  He gets better the further he goes because the sink on his fastball gets better and better."
Impressively, after struggling in the first two innings, and hitting three batters in his 4.2 innings, the Cincy sophomore never hung his head.  As Beals said, the longer he pitched the better he pitched.
"There's not question about him competing,"  assured Beals.  "But we've got to clean up our defense, especially behind 'Habs', because he's going to roll ground balls.  We've got to be sure we take care of those better than we did today."
They won it with 9 runs on 11 hits, and committed 3 errors…somewhat attributable to a bumpy winter infield, albeit green and well-groomed.
Indiana State lost it with 3 runs on 7 hits and committed 2 errors.
It was a satisfying win for the fact of going 2-0, and for the fact that ISU has been a thorn in the side of Ohio State with recent matchups.  The Sycamores have been good for years under Mitch Hannahs, they're a perennial favorite to win the Missouri Valley Conference, and have frequently qualified for the NCAA tourney.
But it was also satisfying for the fact of junior infielder-turned-pitcher Nate Karaffa coming in to pitch the final two innings.  Karaffa has always had a fine arm, but was recruited out of Toronto High School to be a middle infielder.  When that opportunity wasn't available, he played center field at the start of 2020.  And when Kade Kern hit .325 and won the job in center last year, Karaffa didn't sulk, but rather turned his attention to becoming a reliever.
Saturday was his first appearance, and he raised some eyes.  Throwing in the low to mid-90s, he allowed one hit in two innings, struck out three, hit a batter, and walked one.
"It was fun," he said.  "I've been working a lot over the winter and today I got to go out there against someone in a different uniform.    This is different than what I came here for, but the times change and I'm just going with it."
"It was a great situation for him to get in the ballgame, and he was far from sharp,"  said Beals. "But you could see that he's got good stuff because he struck guys out.  He's got a good breaking ball, he didn't hit with it today."
Pausing, he added, "He got his feet wet.  I'm excited to see how that continues to grow."
He's also excited to play Indiana State again tomorrow, at 3:30 pm.  Arkansas-Little Rock transfer Aaron Funk will make his pitching debut for the Buckeyes.
"We've got a chance to go 3-0 tomorrow,"  smiled Beals.
He's got a chance to see another piece to this 2022 puzzle.  It's early, that's true.  But they're not relying on any one way to win.  So far, so good.
All's well!