It took longer than anticipated, perhaps due to case of something that can be sinister if left unchecked, but both Botkins and Russia caught the problem in time Saturday to advance without incident.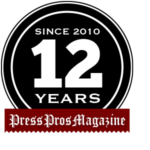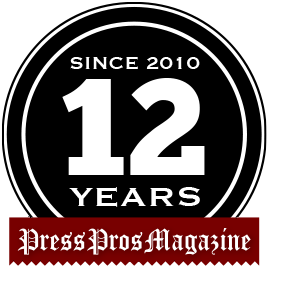 Piqua, OH — We're at that point on the calendar where the virulence, or the very existence, of a certain virus is hotly debated.
There are some who claim it's an authentic menace that will strike without mercy, and others quite certain the fear is overplayed and that the panic would vanish if just simply ignored.
We're talking, of course, about that malady known as, tournament jitters, which has soured the post-season dreams of some elite teams without warning and never surfaced even slightly for select others.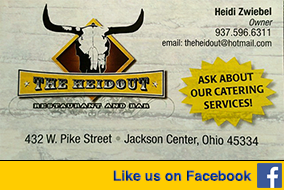 Count Botkins coach Phil Groves and Russia's Dave Borchers among the believers after their respective teams' advance through the first round of the Division IV Piqua sectional, neither of which was as comfortable throughout as the final scores would suggest.
Botkins (19-2), unbeaten in the Shelby County League and the defending state champions, couldn't shake free of Fairlawn (2-19) until three minutes into the second half.
The Trojans led only 31-25 – despite having throttled Fairlawn by 38 and 29 points in their two regular season meetings – until an 18-0 burst to end the third quarter set up their stroll to a 61-32 victory.
"We knew we would have some adversity," Groves said. "We had some kids playing their first tournament game, but I thought we fought through the adversity and handled the second half pretty well.
"It's always nice to play the first game and get those jitters out of the way and advance."
Russia (13-7), the No. 3 seed, took a shot to the ego early in its eventual 78-40 annihilation of No. 10 Mississinawa Valley (3-16).
The Blackhawks pounced immediately and seized an 8-2 lead before Russia tightened the defensive vice and began reaping turnovers and transition baskets in abundance.
"They were playing with juice," Borchers said. "They came out amped up. I just had to settle my guys down a little bit, remind them what their strengths are and take those things they were doing to us away. From that point on, we settled down and it turned quite a bit in our favor."
Russia moves on to play Newton (12-6), which used 24 points from Chandler Peters and 17 from Harold Oburn to avenge an 80-69 loss to Bradford in the regular season.
The Indians bolted from a 32-29 halftime lead to outscore Bradford in the third quarter, 18-8, and emerge with a 70-54 victory.
Parker Davidson kept the Railroaders (10-8) in it with 20 of his team's points in the first half, but could not duplicate that success thereafter in finishing with 28.
Jacob Pleiman led Botkins with 20, showing an array of skills he's added via hard work in the summer that's made him a threat to score from three-point range and off the dribble.
Another new wrinkle for the Trojans is senior guard Jaydon Wendel, who who hit three three-pointers in the second half amid his team's getaway.
"My focus this year was the take care of the ball and hit the open shot when I have it," said Wendel, who scored 13.
His long-range accuracy, combined with the same skill backcourt mate Jameson Meyer consistently displayed last season, provides scoring balance and keeps teams from collapsing on the 6-6 Pleiman in the post.
His brother, 6-5 junior Carter Pleiman, can also score inside and out.
"We're a really deep team," Carter Pleiman said. "Anyone can go score when we need them to. Anyone can hit a shot when they want to. We're perfectly balanced and we really know how to share the ball."
The Trojans get Riverside (2-15) at 5:30 p.m. Thursday, with Russia and Newton following at 7 p.m.
For Botkins, it's not yet about the quality of an opponent that will surely come later, it's simply a relief to finally have clearance to dream of repeating last season's first-in-school-history state title without being accused of looking ahead.
"Everybody has that goal in the back of their mind," said Meyer, who scored 11. "We want to advance as far as we can, so to get that first one out of the way is a great step."
The Russia-Newton second-rounder will be a rematch of their Jan. 25 non-league game that the Raiders claimed at home, 63-55.
Brayden Monnin's 15 points led the way against Mississinawa, with Braylon Cordonnier adding 11, Zane Shappie nine, Jordan Meyer and Hayden Quinter eight apiece and Xavier Phlipot finished with seven.
"Whoever scores, it doesn't matter," Phlipot said. "Whoever is feeling it on given night, that's who we're going to."
That attitude is what Borchers loves about his team.
"Our guys play unselfishly," he said. "Our five starters all average between eight to 10 points. There's not a huge superstar. Everybody can score. They realize that about each other.
"They're unselfish enough to make that extra pass and get our team a good shot. It's not about me getting a good shot. It's about our team getting a good shot this time down the floor.
The Raiders' active hands and discipline gradually wore down Mississinawa, which grew more frustrated as the rout escalated.
Three Blackhawks players were whistled for second-half technical fouls and three fans from the Mississinawa side of the gym were tossed at the request of game officials.
"That happens in these do or die situations," Borchers said. "They're passionate. That team played hard. They gave it everything they had. So, when things are on the line, I don't fault the players, and I know their fans wanted it bad.
"I think the referees really did a pretty good job. I was hoping that it wouldn't turn ugly. We had a couple conversations in the huddle about keeping our heads and doing what we do and playing our game. I thought our guys did a good job of sticking to the game plan and not getting caught up in some of that excitement."
Or getting afflicted with a fatal case of tournament jitters.
Bruce Hooley is the host of the We Tackle Life podcast on iTunes and GooglePlay.