Sophomore pitcher Isaiah Coupet gave them a sturdy effort on the mound.  And transfer second baseman Drew Reckard made a splash in his Ohio State debut with four hits and a pair of home runs in Friday's opening win over Marshall.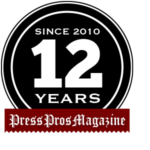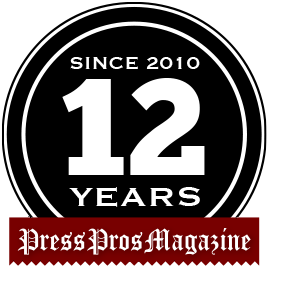 North Port, FL – Buckeyes coach Greg Beals afterwards lamented that he could only get nine players on the field at a time.  That's how thorough, and revealing Friday's 15-4 win over Marshall University was in the season opener for both schools here at the Snowbird Classic.
Likewise, there was so much to write about that it would resemble a Michener novel by the time you covered it all in detail.
But the details that really mattered went something like this.
Sophomore starting pitcher Isaiah Coupet was outstanding, pitching the first six innings to notch his first collegiate win after logging an 0-3 record as freshman last year, pitching just 17 innings.  He was barely able to contain his excitement.
"I felt pretty good about my outing,"  he said post-game.  "I got out there and was able to attack the zone.  That's a good thing when you can do that.  There was a lot of preparation for this through the fall and leading up to game day, so nerves weren't a factor.  All my pitches were working, Dan (DeLucia) and I, we put a plan together in the bullpen, and it worked."
And yes, he got that first win as a Buckeye.
"I was wiped out after six innings," he confessed.  "I've got to get stretched out a little more.  But this means a lot.  This was my first win, and it was a great team win."
Beals, who has confessed himself that starting pitching was a wait-and-see proposition because of inexperience, was just about as happy as Ike Coupet.
"It all starts on the mound,"  he said in his post-game remarks.  "Coup did a great job.  He did what he's capable of doing, and he did what we needed him to do.  He came out and threw strikes, and he used the breaking stuff really, really effectively."
But if pitching pleased him, he had to be fist-pumping for the fact that his batting order banged out 11 hits, four home runs, and the guys he needs to get out of the gate cleanly, as he likes to say, did just that.
Shortstop Zach Dezenzo hit the third pitch he saw from Marshall starter Ray Pacella out to right field in the bottom of the first to give the Buckeyes a 1-0 lead.
That lead would hold up until the third, when Marshall would score a tying run off Coupet (unearned) with a walk, an error, and a two out single.
In the Ohio State fourth they retook the lead with a one-out home run by Reckard, a shot to left center that the outfielders barely turned on.
Pacella pitched well in his four innings of work, but left prior to the fifth innings, having given up just two hits, and both of them home runs.  And, he struck out eight of the twelve Buckeye outs that he recorded!
His successor, righthander Chad Heiner, was not nearly so successful, or efficient.  He immediately loaded the bases through lack of command, and Buckeyes centerfielder Kade Kern immediately emptied those bases with a three-run triple down the left field line.
Heiner wasn't satisfied with one bases-loaded mess, he loaded them again and this time freshman left fielder Trey Lipsey, emptied them with a grand slam to right field.  To his knowledge, it was the first of his life.
"I might have had one in high school, I'm not sure,"  he said.  "But this one is more memorable, a hanging breaking ball right down the middle."
Hitters always remember details like that.
By inning's end they had scored eight runs on just three hits, and had a commanding 10-1 lead.  Coupet would pitch through the sixth, and then turned the ball over to reliever Tim Baird, a redshirt freshman from North Royalton, making his college debut.  Baird faced four hitters in the seventh, struck out three and walked one, and gave up the ball to junior Tyler Kean to pitch the eighth.
Kean struggled to find the plate, but had two outs with two on when Marshall strung together a couple of hits that yielded three runs before you could say Randy Moss, that school's most famous athletic alum in history.  That cut into what was by that time a 13-1 lead, the Buckeyes having scored three times in the seventh on a Reckard single, a wild pitch, a hit batsman, and a single by Archer Brookman.
But leading 13-4, Reckard again came to the plate in the bottom of the inning and torched Marshall reliever Carter Lyles for a two-run laser shot to left, scoring Caden Kaiser, to make it 15-4.  It was his fourth hit of the night, with four RBIs and four runs scored.  What a debut!
"Tonight was a lot of fun, man."  he said afterwards, while trying to contain his toddler son.  "The stuff you dream about.  You put the work in and put your trust in God and you see what happens."
This was by no means an accident.  Reckart started out at the University of Dayton in 2017, then transferred to Dyersburg Community College, in Dyersville, Tennessee, where he played for three years and averaged .374 over those three seasons with an OBP of .511 and a slugging percentage of .600.
"I couldn't ask for more than to be here,"  he said.  "This is a great bunch of guys.  Bealsy, Carp, Angle and everyone is a lot of fun to be around, and a great atmosphere compared to where I've been before."
Hitting .667 after one game is about to make an even better atmosphere where he is now, and Beals talked about the need to bring some added pop to the lineup as protections for hitters like Kern and Dezenzo.
"We got big hits, and their starter did a pretty good job,"  said Beals.  "Even though we struck out off of him, we ran his pitch count up, with some tough strikeouts.  I know that number is not good an we're going to continue to work on that.  But we were able to get to their bullpen, and that's when you can do some damage.
"Z started us off with a big hit, Reckart had the two home runs, and Kade Kerns' triple in the fourth, and then Lipsey's grand slam…and you put an eight-spot on them with big hits like that. That just busted the game open for us.  Lipsey is explosive. He's strong, he's fast, and today was just a glimpse.
"And Reckart is a threat, and showed today that he can help support the rest of the lineup."
The Buckeyes won it with 15 runs on 11 hits, and had 2 errors.
Marshall lost it with 4 runs on 7 hits and committed 1 errors.
Coupet won it, Pacella lost it, and the game took 3:30 minutes to play.  Sophomore Trent Jones came on to pitch an uneventful night for the Buckeyes.
Reckart went 4 for 6.
Dezenzo was 1 for 2, officially, but was on base three times.
Lipsey was 2 for 3, with a grand slam, was on base three times, and scored three times.
Marcus Ernst, Caden Kaiser, Colton Bauer, and Archer Brookman all had a hit apiece.
They come back to play tomorrow (Saturday), against Indiana State at noon, with another sophomore, Nate Haberthier getting the ball for the Buckeyes.  Haberthier was 0-1 with an inflated ERA of 14.01 as a freshman in 2021, but only pitched 8.1 innings.
And as Greg Beals looks for these young starting candidates to compete, one of the things he likes most about Nate Haberthier is the stuff with which he can compete – heavy sinker, slider…and he's around the plate.
And yes, let's hope…that Friday – all of it – was just a glimpse.  There's 55 more left to play.