The long-time athletic director spoke about touchy subjects such as first-round CFP home games, NIL, Ryan Day's contract and making sure another loss to Michigan doesn't happen again.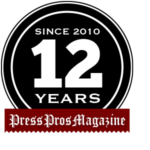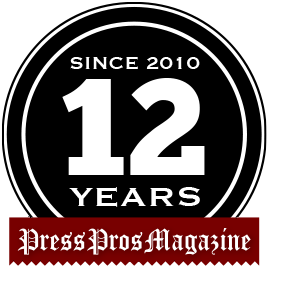 Columbus, OH – It's almost as if Ohio State athletic director Gene Smith sees the words "politically correct'' and cannot translate them because they read like a foreign language.
The man has earned his strong opinions. He has been at this particular post since 2005. Before that, he was an AD at Eastern Michigan, Iowa State and Arizona State since 1986.
On Wednesday, Smith stood behind a lectern in the football team's main meeting room inside the Woody Hayes Athletic Center and took questions for almost an hour from the news media.
He spoke about holding College Football Playoff games in an expanded post-season in the Midwest all right, but maybe not in Ohio Stadium.
For decades, Big Ten fans have yearned for the Saturday when southern teams such as Alabama, LSU, Florida, Texas, Clemson and Oklahoma would have to play in freezing temperatures on snow-covered fields.
But Smith, doesn't want the Buckeyes to freeze, either, and said it would be wise to play those games on "clean'' fields inside bone dry and temperature-controlled domes in Minneapolis, Indianapolis and Detroit if they were in January.
"So, I'm kind of anxious to see how this playoff schedule actually will end up,'' he said. "When will it actually start? So that's critical."
If an expanded playoff began in December, yes, Smith is all for Ohio Stadium to be a site. He also is for a 12-team playoff, whereas the Big Ten, Pac 12 and ACC have a preference for eight.
"We've been blessed to have experiences in (Lucas Oil Stadium) playing in the Big Ten championship and I think our fans understand that environment,'' Smith said. "They love the hotels, they love the restaurants, and all that. So, while it's difficult to take it away from the 'Shoe, I still think that's the right thing to do for the players in the game. I know our fans rally around that, and they'd like to host Alabama up here. But now we have the flexibility to move into domes.''
And what news conference would be complete without some hard questions about NIL?
Smith said the NCAA fumbled and stumbled years ago when that organization and its member schools could have begun giving stipends to athletes.
Early on, athletes group were asking only for a little spending money for a hamburger and fries, a ticket to the movies, new shoes, et. cetera.
Now, it was guesstimated that Alabama quarterback Bryce Young received $1.5 million in NIL commitments before last season even started.
The failure to compensate athletes long ago, Smith said, has resulted in chaos and veiled accusations about some college teams recruiting players through rich NIL deals.
"You couldn't get it done,'' Smith said of compensation years ago. "We would be in a different place if that had happened earlier.''
Smith said the NCAA has been "on the defensive forever'' and that now pressure groups and interest groups are "ruling the day.''
He said that "our landscape is changing significantly'' and "it will change significantly in the future.''
The NCAA has grown weary of litigation and has moved to rewrite its constitution and rulebook and hand over more power to Power 5 schools led by the two richest conferences, Big Ten and Southeastern Conference.
"It's just going to be a whole new ballgame as we move forward,'' Smith said. "Lots of changes. We're going to have to get comfortable with the uncomfortable.''
Smith said NIL must be regulated and that the federal government and not the NCAA should be taking steps to do that.
"No question about it, it should be regulated,'' he said. "I served on the committee and made that recommendation with my colleagues. There are no federal regulations right now. I'm hopeful at some time that we do get federal legislation. I don't think the NCAA is the answer. I do think some politicians are interested. It is a wild, wild West.''
Speaking of conferences, no year in Big Ten history might have been more difficult than 2020 when commissioner Kevin Wilson was vilified for initially cancelling the fall sports season because of COVID-19 precautions while the SEC, Big 12 and ACC were full speed ahead.
There was much infighting in the Big Ten.
How does Smith feel about the conference?
"We feel good about our leadership,'' he said. "We feel good about where we are. During that time (in 2020), there was some street fighting going on.''
Atop the Big Ten's current agenda is whether to maintain the East and West divisions in football or have 14 teams play for the two spots in the conference championship game.
Another issue is whether to play eight or nine conference games. Most schools, Smith said, want to remain at nine and have three non-conference games rather than four.
"I personally don't have a preference (about divisions or no divisions),'' he said. "I'm okay with losing the divisions.''
Smith then dropped a little bomb, saying that the Pac 12 and ACC needs the Big Ten more than the Big Ten needs them because of the great disparity in income and importance to television networks. This Alliance, he seemed to be relating, is for voting power more than anything else.
There was another bomb. He said maybe the Big Ten won't need a championship game in the future.
"With the CFP, what's the value of the championship game?'' he said of post-season expansion. "I just want to protect our rivalries and make sure our kids get a chance to play everywhere.''
The Big Ten championship game is a huge money-maker for the conference, but Smith worries about the victor having to play a first-round CFP game the following week.
Football coach Ryan Day is under contract until 2027 – next season he will make $7.6 million before incentives – but his compensation ranks only third in the Big Ten.
As an aside, Michigan just bumped up Jim Harbaugh to $7.05 million per year before incentives.
In November, Michigan State awarded second-year coach Mel Tucker with a 10-year contract that will average $9.5 million. He never had a winning season until 2021.
Day has not talked about his contract and recently said that he and his family are happy at Ohio State. Those words came when college coaches were getting fired and hired at a ridiculous rate.
"At the end of the day, he and Nina are very happy here,'' Smith said. "That's what he shared when he was talking to you. He and I haven't talked about (money). We've been 100 percent on his current staffing, and we've just finished that. We've had quite a few changes in our support structure. We've been focused on the team. There will be a time when we sit down and talk about his contract.''
Expect a new, richer deal for Day before fall practice begins.
The athletic department and administration showed its commitment to Day by allowing him to offer a $1.9 million contract to Jim Knowles to become defensive coordinator.
"What do we need to do with the defense?''' Smith said he asked Day. "When he had his clarity, I said, 'Go find that guy.' We looked at (Knowles') compensation and what was out there and I said, 'Hey, we've got to do what we've got to do.' We've got to fix our defense. This is where we are today, and the market is the market.''
Smith was asked how long he intends to work. His first taste of college athletics came when he was on the 1973 Notre Dame national championship football team.
"I just go year to year,'' Smith said. "As long as I'm healthy and passionate and feel like I can continue and feel like my president wants me and my wife is happy. I go year by year, project to project, initiative to initiative and goal by goal. I don't have an ego and say, 'I have to reach X.' I will know when it's time for me to step away and it's time for Ohio State to have new leadership.''