On the eve of college baseball's opening day – with appreciation to even have an opening day – some observations on what you might expect from the young, talented '22 Buckeyes.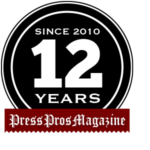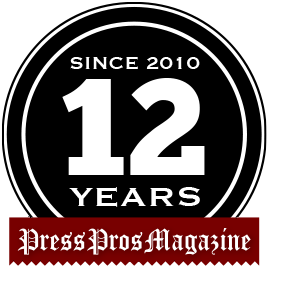 It's a breath of fresh air to write about baseball – spring, renewal, and TBS airing the old Ray Milland movie, It Happens Every Spring.  Corny, but I highly suggest it.
Doubling down, it's even better when you can cover a program that has an audience.  And since first writing about Ohio State baseball in 2014 a lot of people have logged on to PPM to read about them – a tribute to the brand, a tribute to the legacy (it's the oldest sport played at Ohio State), and a tribute to what current coach Greg Beals has created in terms of expectation.
Make no mistake, any sport dressed in scarlet and gray in Ohio – even 'Jarts' – comes with expectation.  The 2022 edition of the baseball Buckeyes is no different…people who write to comment, asking:
"When are they going to win a Big Ten title? The Big Ten Tournament is nice, but a league title means consistency."
Another: "I'm waiting…!"
Exactly. Nothing connotes expectation from this baseball program on a yearly basis likes those words. Everyone…is waiting.
But they're waiting in a lot of places – East Lansing, Iowa City, West Lafayette, Minneapolis, College Park…and especially in State College (Pa.), where the last sighting of baseball prominence came with the comet Kohoutek.  Yes, dammit, everyone is waiting, especially in light of what Michigan did by getting to the College World Series in 2019.
From this computer there's no question about the talent at Ohio State in 2022. It's a good mix, heightened by the fact of three freshmen classes stacked up due to Covid, which portends to competition for playing time like no other time in Greg Beals' 12 seasons. The question is…have they played enough to be ready to compete for that Big Ten title?  That's to be seen, but here's some final words and realistic expectations for all of you out there…still waiting!
The strength of this team is up the middle – returning core talent at catcher (Brent Todys and Archer Brookman), shortstop (All-Big Ten candidate Zach Dezenzo), second base (Colton Bauer or newcomer Drew Reckart), and center field, where freshman All-American Kade Kern returns wearing Mickey Mantle's #7 to build upon a team-leading .325 batting average and his menacing presence in  the batting order.
But there are questions, not unlike those in East Lansing and Minneapolis.
From behind the plate in 2021 the Buckeyes ranked 3rd in the number of passed balls in the Big Ten – 13 of them – behind only Purdue and Maryland – a huge consideration, considering the inexperience of the 2022 pitching staff. Part of that, as Beals explains, is degree of difficulty. Seth Lonsway and Garrett Burhenn, due to pure 'stuff' were hard to catch, and lent themselves to passed balls.
Eighth overall in Big Ten fielding, the Buckeyes committed a total of 46 errors, just eight less than Northwestern, who had a league high of 54 in 42 games (not 56). This plays, considering the number of new and inexperienced arms competing to produce outs in 2022.
The 2022 Buckeyes turned just 20 double plays, the lowest number in the Big Ten. Minnesota, who finished 13th (last) in the 2021 standings, delivered 30.
The good news is that the outfield recorded 229 outs in 2022. Buckeye pitchers threw a lot of fly balls, and between the principals of that outfield – Kern, Mitchell Okuley, and whoever played in left – they had but one error.
All of this is relevant to the fact of disrupted training, no mid-week games, and a shortage of developmental opportunities last year. None of that is expected in 2022.
The infield of Nick Erwin (third), Dezenzo (short), Bauer and Drew Reckart (second), and with Marcus Ernst at first, should be better given the daily routine of knowing what to expect.  Whitey Herzog once said Ozzie Smith was worth at least a run a game, for the way he played shortstop.  Zach Dezenzo trumps that for what he can do both at short and at the plate!
If Ernst does play first base, he inherits one of the biggest expectations, coming off Conner Pohl's .268 average and 13 homers from a year ago.
"Marcus Ernst takes a professional's approach," said Beals a month ago. "He's one of those guys who's been around here since his freshman year – got his feet wet, sophomore year was all jacked up (Covid), junior year we play conference only and he got some opportunities. Now, you're going to see a grown up, college-level hitter, let's say. I think Marcus Ernst will start out as our starting first baseman. We need to find him a place to play. He's worked his tail off."
The outfield is set with Kern in center, Mitchell Okuley (.214, 7 homers), who rebounded with a strong fall practice, is in right, and a player that Beals labels as having 'burst on the scene' tools, Trey Lipsey (Detroit, Mi), will get his chance in left.
"Very talented young man (Lipsey), 6'2", left-handed bat, and can really run. He showed all of us in the fall that he's ready to compete at this level."
Nothing is bigger than pitching. It's 75% of baseball, depending on who you ask, and the Buckeyes return just one proven, experienced weekend starter in 2022…Griffan Smith. Beals has an arm-length's worth of candidates – Isaiah Coupet (soph), Nate Haberthier (soph), and senior Will Pfennig looms large because of his three years, 98 innings of experience, and the fact of his willingness to pitch and compete.
Despite strong showings in fall baseball, their youth is a concern – a big concern. Regardless of what seniors Smith and Pfennig give, Coupet showed brilliance as a freshman but only pitched 17.3 innings (3.63 ERA). Haberthier throws heavy strikes with the sinker but only had 8.1 innings as a freshman.
Can yet-to-be seen top recruit Gavin Bruni, a highly-sought freshman out of Alliance, burst upon the scene and be the next Seth Lonsway, or Garrett Burhenn?
"Gavin's incredibly talented and I'm excited for him," says Beals. "Explosive fastball…he can throw it right down the middle and you swing and miss it.
Add to the above graduate transfer Aaron Funk, a 6'5″ righthander who pitched the last four seasons at Arkansas-Little Rock, before transferring to Ohio State in January.  He has a four-pitch repertoire, with experience and command, and will get a serious look in the pre-conference games because of his 33 career starts at Arkansas and 185 strikeouts.  He averaged more than one strikeout per inning.
The bullpen is loaded with expectation – talent – but no bullpen is ever as certain as you'd like. The one known that Beals leans on most is closer T.J. Brock.
"Electric arm, fastball, slider," he says. "Consistency," he will add in the discussion over Brock, who struck out 33 last year in 21 innings, but walked half that many.
"Like all relievers, some days it comes easier than others,"  says the coach.
But Beals is quick to show confidence in the collection of arms out there who portend good things for this year and beyond – Ethan Hammerberg (6'5″, 250 lbs), Wyatt Loncar, Mitch Milheim, Tyler Kean and Garrett Peters.
"Ethan Hammerberg is our burst-on-the-scene pitcher," he smiles. "He'll be a dominating factor this year in the bullpen.  He's matured, had a great summer and fall practice. Local guy (Upper Arlington), throws hard, and the kind of program guy we pride ourselves on. He's just developed."
Finally, the elephant in the room. They hit just .247 in 2021, and you have to go back 50 years to find a more anemic collective average.
The factors include lack of games, developmental time, and the reality of only seeing the best of the best – Big Ten arms on Friday, Saturday, and Sunday.
The three 'knowns' are Dezenzo (.302), Kern (.325), and Todys (.267). Whether he catches or DH's, Brent Todys is a dependable contact hitter.
Beyond that Beals will tell you that they have to do two things better. One, hit the predictable fastball early in the count. And two, be tougher with two strikes. The Buckeyes struck out 385 times last year, 27% of the time, compared to 23% when they won the Big Ten Tournament in 2019.
But the unknowns outnumber the 'knowns' and improvement must come in the form of Nick Erwin (.238), Okuley (.214), Ernst (.205), Brookman (.211), Bauer (.241), and Nate Karaffa (.184). However, for all the reasons we've previously shared, Beals swears improvement, and he knows his inventory better than anyone.
How will they compete?  It had better be immediately.  They need to extend their fall practice confidence and establish early swag over these first four weeks, because…2021 was an 'old league', to use the 'coach-speak'. Michigan graduated a lot, as did title winner Nebraska, Indiana, Iowa, Illinois, and on down the line – turnover throughout. The front-runner is Maryland, who returns a solid pitching staff and a lineup that hit .263. As for that title, it's wide open!
Will they hit? I think yes, if they hit smarter, bunt more for hits, and quit trying to hit through shifts.
Will they pitch?  Some days, yes.  Others will remind you of the time necessary for talent to figure it out.
Will they finish in the top half of the league? Some say not, but I think they could if their youth comes along faster than everyone else's.  They've got to pitch, and they can't strike out 27% of the time.  They have to establish an early competitive level, and some competitive leaders that maintain that level throughout a 56-game schedule.
And they have to stay healthy!
By consensus from his peers Beals and staff have recruited well for the past three seasons. Their time is at hand, and even with limited experience they're going to play. Meanwhile, the doubters watch, wonder…wait.
No more fall ball, it's full go for 2022 – non-conference games, mid-week games, and old expectation.
It's time for serious baseball!