UD's Flyers couldn't make shots near the basket or in two-point territory, so they used three-point shots and defense to survive a game against Rhode Island, a game that would embarrass YMCA players, but a 63-57 victory that coach Anthony Grant was glad to take as it kept the Flyers in second place in the Atlantic 10 at 10-3.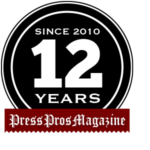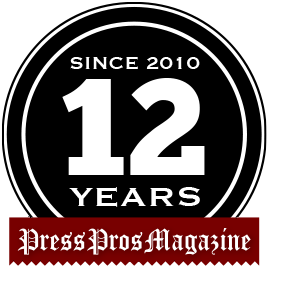 KINGSTON, R.I. — If the young and the restless University of Dayton Flyers have learned anything this basketball season, among many things, it is that defense can win games.
The Flyers survived some atrocious shooting Monday night in the Ryan Center to beat Rhode Island, 63-57.
It was a game that some might compare to a YMCA pickup game, but that's an insult to YMCA players all over America.
While the Flyers were begging the basketball to go through the hoop, they scrambled enough on defense to push their record to 18-8 overall and 10-3 in the Atlantic 10.
Defense? Not one Rhode Island player reached double figures.
"Defensively, I thought the guys did a really good job in both halves," UD coach Anthony Grant told broadcaster Larry Hansgen on the post-game show. "We made it difficult for them and our guys did a good job competing on the glass and we did a good job of coming up with 50/50 balls."
And the Flyers won despite difficult outings from their three best players. Kobe Elvis scored three points, DaRon Holmes II scored eight and Malachi Smith did not score a field goal with his two points.
The slack was picked up by Toumani Camara with 17, Koby Brea with 12, R.J. Blakney with 10 and Mustapha Amzil with 11.
Amazingly, the Flyers were just 8 for 33 on their two-point attempts. They made up for it with 11 for 24 from three.
Offensively, UD played like they were not invited to play the game but more like a judge sentenced them to play the game.
The first half was abysmal. After making eight of their first nine shots two days ago at UD Arena against George Washington, the Flyers started Monday's game one for nine.
The start Monday was a harbinger. In the first half the Flyers were 7 for 29 () — 2 for 17 close to the hoop, but 5 for 12 from three. And they committed nine turnovers.
The second half. . .no turnovers.
"That's excellent, just excellent," said Grant. "And especially down the stretch when they started pressing."
And amazingly, it was tied, 24-24.
"To go in tied. . .I told the guys, our defense allowed us to be in position where the game was tied," said Grant.
"Our offense, on the other hand, was something different," he added. "We needed to play with more pace and play with more rhythm. And I thought we did. We played with great pace, we found rhythm shots and the guys were able to make plays."
The Flyers found the hoop, briefly, in the second half with a 11-0 run that built a 45-34 lead. Then the lid snapped back over the rim.
Rhode Island caught up at 54-54 with 3:40 left. Amzil buried a long three, Camara stole the ball and Amzil made one of two free throws for a 58-54 lead.
"That was a huge play by 'Stapha (Mustapha) with that three and he was huge for us," said Grant. "He made some huge plays on the defensive end, on the offensive end, that were significant for us."
From there it was matter of making free throws. Smith scored his only two points with a pair at :52.9 and Amzil made two of four in the final 32 seconds to wrap it up.
"Coming off a good win at home Saturday (80-54 over George Washington), we had a quick turnaround and I thought it was a difficult game," said Grant. "Both teams struggled early with the pace of the game.
"You have to find a way to be able to make plays," he added. You have to play well when what you think you do well is not going well."
Not going well means Elvis going 1 for 6, Smith going 0 for 6, Blakney going 2 for 8, Holmes going 3 for 8. Camara, though, kept the Flyers afloat in the first half and finished 7 for 13, that included 3 of 5 from three. Brea was 4 for 11, but 4 for 8 from three.
Amzil was 2 for 5 but his six free throws in eight tries made a marginal difference.
Rhode Island's Twin Towers, 6-10 twin brothers Makhel Mitchell and Makhi Mitchell scored eight and seven points with Makhi going 3 for 12.
"One thing we talk about is our depth and versatility," said Grant. "It was on display tonight when Mustapha stepped up and made some shots for us, Koby Brea stepped up and made some shots for us. We get different guys on different nights who step up and to me that's the mark of a good team. Their teammates trust them and they trust themselves."
Despite the ugliness that might melt the videotape, Grant was complimentary about the way his Flyers completed a difficult task.
"The guys battled and we knew it would be a physical game," he said. "They have those two big physical guys inside (the twins), they bring a level of physicality to the game. I thought we competed at a high level and it was a good road win."
The Flyers were ready and set, but there was no go offensively in the first half, but this one was the survival of the fittest and the Flyers survived.